Tune in to RTÉjr and RTÉ Player to follow the adventures of the Wee Little family. They are living, loving, and sharing in a great big forest world.
Meet Bitsy, Itsy, Mini, Teensy, Jeremy Throckmorton III and their friend off screen!
Tune in weekdays on RTÉjr and watch it any time on the RTÉ Player here!
The Wee Littles show us how you can be amazing no matter how small you are in a big big world! How do you deal with a housefly in the kitchen when it's as big as a Beagle? Or how do you keep dry when raindrops are the size of your head? Tune in to find out!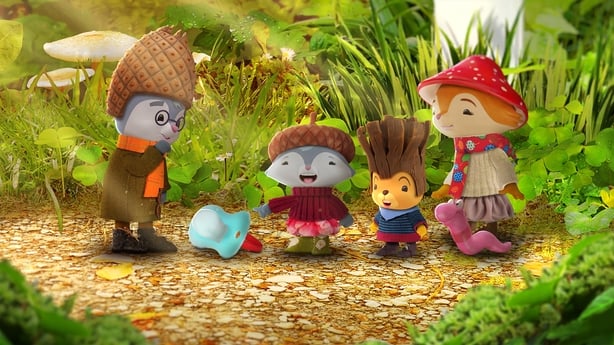 Here's what's going on in the first episode - Thingamajiggy
The Wee Littles are out for a walk and discover something on the forest path. They have no idea what it is, but they all have a guess...
Magpie 6 Media produced the new preschool series coming to RTÉjr & RTÉ Player weekdays at 8:30am, 12.40pm, 4.25pm.