Today's DJ For A Day is 9-year-old Maite from Dublin, who we first bumped into at the Irish Film Institute in Dublin - so we know she's a film fan. And that's definitely reflected in her song selections.
Tune in to RTÉjr Radio at 4pm and listen back any time here!
With Maite in charge, there is music from The Greatest Showman in the mix with the unexpected tunes like Pink Floyd's Another Brick in the Wall in her set.
Maite has many hobbies and those she does at home and with her friends are reading and cycling. As you'll hear from her show, Maite is a born performer, and she gets to flex that by studying dance and musical theatre at the Gaiety school of acting and ballet with Isabelle Ashe.
But she's sporty too. She happily swims with her mum at Swan leisure center and takes the high beam at Starz gymnastics. Maite's friends that she would like to say hello to are Kyron, John-Joe, Ayra, Ruth, Sam, Teddy, and Jamie.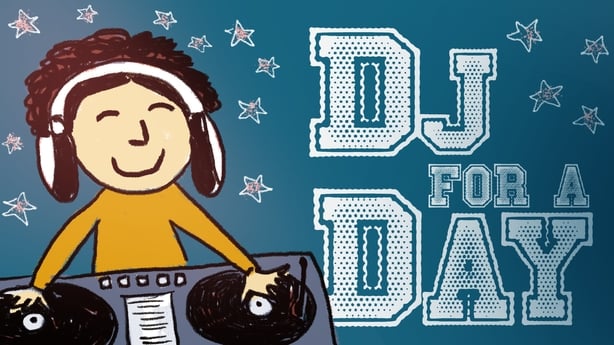 We're on the hunt for more DJ talent. If you're aged from 4-12 and would like to share some of your favourite songs with the nation, get in touch and we'll tell you how you can take part.
Email junior@rte.ie
Click here to listen to RTÉjr Radio live!