What if a little girl made a wish that saw Ireland qualify for the World Cup? What if that girl, the Irish kitman's daughter, Romy Kelly, helped put the greatest teams in the world under pressure...
In RTÉjr Radio's new show, Romy's World Cup Wish, that's exactly what happens, and we want you to jump on the bandwagon and cheer on the boys (and girl) in green!!
Check out the trailer up top and listen to the first show here!!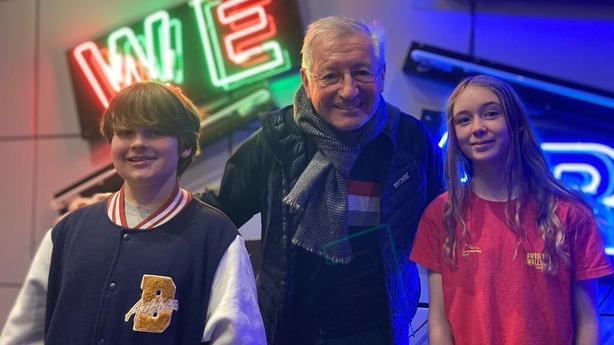 Meet the cast!

It's a star-studded adventure that all began when RTÉ Kids' Eimear O'Mahony had her own wish - to make a fun football podcast! The troops were rallied, and she called up Karl Harpur to the squad and he wrote a super script narrated by RTÉ's Tony O'Donoghue.
But that's only the start. Mario Rosenstock stars as Romy's inner voices Obi-Roy-Keano-Boi (Roy Keane) and Graeme (Souness). He also stars as Stephen Kenny, Richie Sadlier, Brian Kerr and Eamon Dunphy. A handy guy to know!!
Our scouting network found Romy, played by Sadhbh Marshall Coghlan, and Roy Mac Giolla Phádraig to play her long-suffering brother Elliott.
Just in case you think we are not taking this seriously we have plenty of top RTÉ journalists too! Calls flew around like it was transfer deadline day. We called on RTÉ's own Bryan Dobson, Sharon Tobin, Des Cahill, Reem El-Hassany and Jacqui Hurley who all make cameos as themselves!

And the man who always has the best lines, George Hamilton, is your commentator for the matches on the show! There's no danger here of you not loving this podcast!!
Subscribe to the podcast here or where you get yours!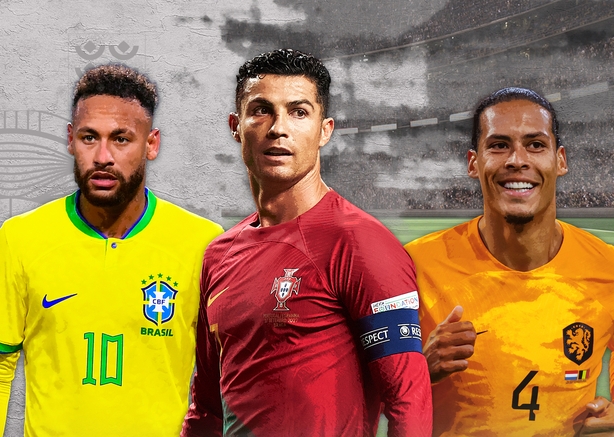 Here's the story
Romy is a 10-year-old girl who lives with a football mad family. Her father happens to be the kitman for the Irish football team. All hell breaks loose when she wishes for Ireland to qualify for the World Cup…and her wish comes true.
We follow Romy and her little brother as they accompany her dad to the tournament. As the Irish team progresses through the group stages…could her wish come true? Could Italia 90 happen again? Could we see pens flying across studio desks in RTÉ? Listen and find out!
Meet the crew!
Written by Karl Harpur, a writer, director, producer and actor creating children's content for television, theatre and podcast. He worked on 'The Dastardly Deeds of Professor Nasty' and 'Storybud' on RTÉjr
Ross O'Connor is the man behind the score. He is a Film/ TV composer and songwriter.
It's all produced by the RTÉjr team of Nicky Coghlan, Aoife O'Neill, Niamh McManus, Eimear O'Mahony & Ronan Flanagan.
Original artwork by Will Sliney. Trailer produced by Josh Moffatt.
Eimear O'Mahony Executive Producer RTÉ Young People's Department
"I remember watching Ireland in Italia 90 as a child and the joy that gave me. I think this drama is a way of recreating that feeling of following Ireland at a tournament abroad. Karl has really captured that feeling and written a really funny drama that's also full of heart. Have your inflatable shamrocks ready when you listen to this!"
Listen to Romy's World Cup Wish on RTÉjr Radio, or wherever you get your podcasts to see what happens. The nation holds its breath…