This weekend your DJ For A Day is Matthew. He's 11 and goes to the Model School in Inchicore! You better be ready for some serious tunes!!
Tune in live every Saturday at 4pm and listen back any time here!
More about Matthew...
Matthew has three older sisters who live in the USA. He loves animals and although currently he has no pets, he enjoys watching the many neighbourhood cats play in his garden which they use as their local playground!
Matthew has been learning to play guitar. He loves rock, pop and rap music.
He is a boy scout and loves going on camping trips with his troop. He loves the water and has taken a number of surfing lessons which he hopes to continue in the summer months. Matthew has a keen interest in history and loves to debate about almost anything! He plays a mean game of checkers and poker!
He enjoys playing sports, his favourite games are basketball and football. Matthew loves Pokémon, Harry Potter and Star Wars and he loves his Xbox ! He is an avid reader and has just finished the series, Skulduggery Pleasant by Derek Landy, he really hopes Derek will write a new book soon!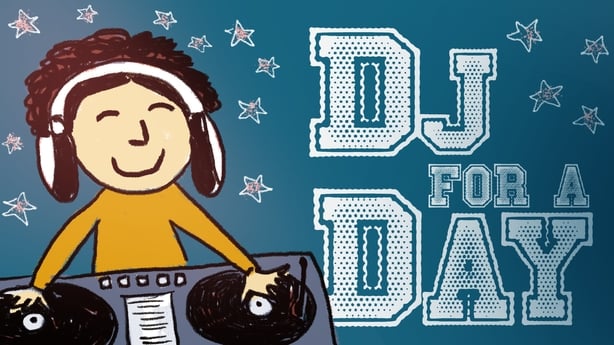 We're on the hunt for more DJ talent. If you're aged from 4-12 and would like to share some of your favourite songs with the nation, get in touch and we'll tell you how you can take part.
Email junior@rte.ie