October saw the coming together of Irelands' first ever Children and Young People's Assembly on Biodiversity Loss, and Ecolution was lucky enough to be there to meet the people involved.
Listen up top and subscribe to the podcast here!
The Assembly aimed to ensure Ireland's youngest citizens have their say in how Ireland responds to the challenge of biodiversity loss, given that it poses a significant threat to children's right to a healthy environment. Over 500 children and young people aged 7-17 years applied to be part of the special assembly, of which 35 were selected representing a diverse cross-section of society.
Assembly Members from across Ireland came together over two weekends in October in the beautiful settings of Wicklow and Killarney National Park to explore, discuss and create recommendations on how to protect and restore biodiversity in Ireland.
Last week, the assembly members presented their calls to action to Malcom Noonan TD, Minister of State for Heritage and Electoral Reform, in Killarney National Park following two weekends of deliberation on the topic.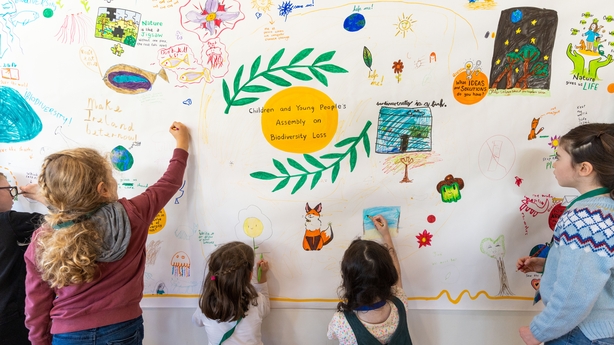 The Assembly came up with six key messages under which their list of calls to action and recommendations fall:
We must treat the earth like we do our family and friends, and give the earth the right to be treated with kindness and respect.
Future generations must live in a world where there isn't a crisis and where children don't have to take action because of the incapability of past generations.
Every decision must take biodiversity into account.
Children and young people must be included in decisions being made about biodiversity.
Biodiversity protection must be a shared responsibility, and a global, collaborative effort.
We must consume resources in a sustainable, moderate way that neither diminishes the environment/biodiversity, or our rights, wellbeing and livelihoods.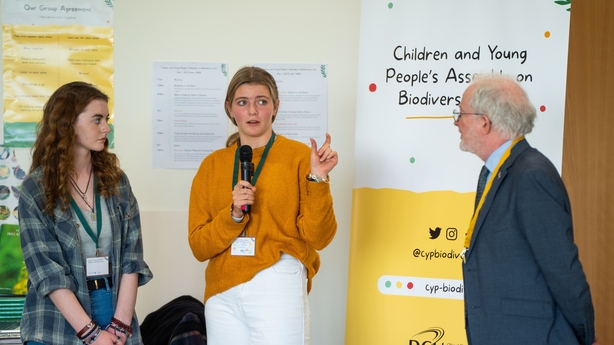 Speaking directly to the Children and Young People in Killarney, Minister Noonan said:
"Your participation in this assembly and the work you have done is unique and so important to us in helping to shape our future. I want you all to be assured that your recommendations will help to inform strong policies for nature protection and restoration so that you can see nature thrive again. I know that there is a big job of work to do, and I feel the responsibility of it."
Evie and the Ecolution team were able to document some of the time spent on both weekends and in this special episode, we meet the young people who've made it their mission to put Biodiversity to the fore.
These recommendations will now be shared directly with the National Assembly on Biodiversity Loss, meeting this weekend, offering the chance for the voices of young people to be heard and acted upon alongside their adult peers.
Ecolution is Produced and Written by Nicky Coghlan with Edit Assistance from Aoife O'Neill. It is presented by Evie Kenny.
Listen and subscribe to the Ecolution podcast HERE or wherever you get yours!
Click here to read all the articles from Ecolution Series 2.
If you know a young person who has an interesting story to tell, a project they're working on that relates to nature or the environment, or one who'd like to be part of our Brain Trust why not email junior@rte.ie.