What was that?!
There's something creaking in the RTÉjr Radio Studio...we'd better have that seen to I guess. Creaks and radio do not mix. For the next two weeks we've foolishly invited all manner of ghouls, ghosts and ne'er-do-wells into our studios to scare and delight the listeners.
Goodbye RTÉjr! Hello RTÉ Boo-nior!
A gruesome gaggle of otherworldly creatures has woven themselves into the fabric of our podcasts and radio shows.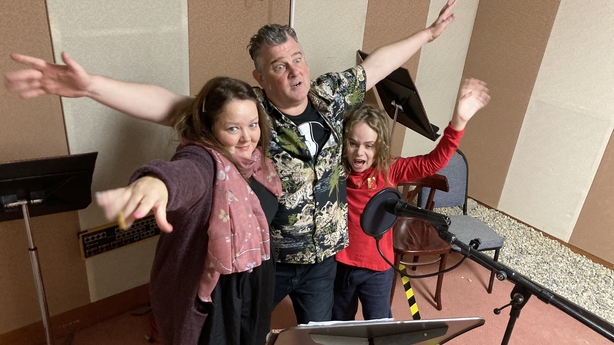 Check out the RTÉjr Podcast for Samhain Stories with Steve Lally, Granny Ghost's Guide to Halloween and all the spooky goodness your ears can handle!
Just in time for the Scary Season, we invited the brilliant DracuLally and his fearsome family back into studio to record 3 brand new Samhain Stories. These and some other classics will screech onto the airwaves at 6.30 every night.
Check out all the podcasts right now!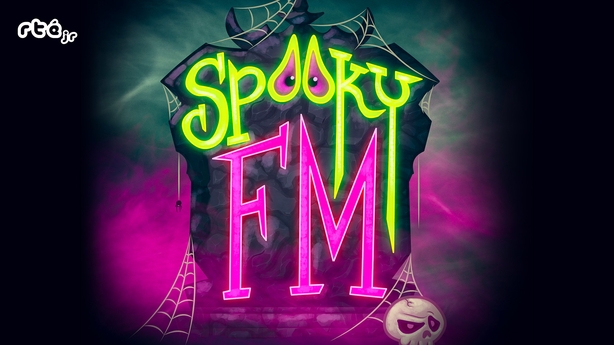 The delectable Spooky FM is on each day from 5.30. It's most terrifying show, Scare Me If You Can, is hosted by Uncle Vlad, a vampire from the heart of Transylvania, and Zombetty, surprisingly chipper considering she's been dead for 100 years.
It's time for the children of Ireland to turn the tables and scare the devilish duo with their own tales of terror! Filled with werewolves, witches, evil fairies and slimy sea monsters, are you brave enough to listen?
Plus, expect a spookified Fizzwhizzle next Sunday at 10 and a truly disco-tastic DJ for a Day.
Tune in...if you dare. And if you listen to the podcast...maybe keep the light on.