Sometimes it's good to get loud, so the latest DJ For A Day is here to bring some noise. She loves rock music and wants to be a drummer. Let's meet DJ Noemi!
Tune in to RTÉjr Radio this, and every Saturday, at 4pm or click here to listen back!!
Noemi is 6 years old and lives in Drumcondra, Dublin. She loves music and dancing and goes to dance and drama and music classes each week. She likes many musical genres but rock n' roll is definitely her favourite and she dreams of being a drummer in a rock band when she's older. She is definitely not influenced by her dads' musical taste and today's eclectic selection is very much her.
Noemi would like to give a shout out to all the kids in the Daisy Room in Grace Park Educate Together Drumcondra, as well as her cousins Devin and Callan and her best friends Eliza and Wren.
From Ray Charles to The Ramones, Dolly Parton to Talking Heads, Noemi is covering all the bases.
Turn on, tune in and rock out!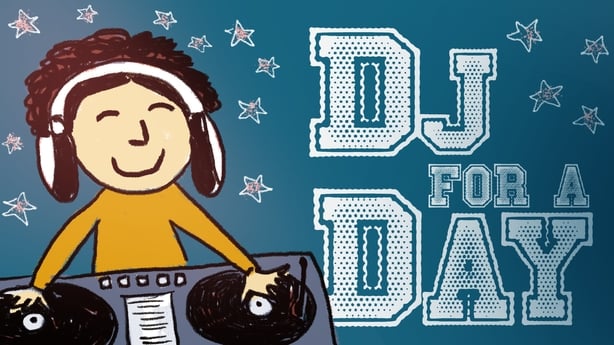 We're on the hunt for more DJ talent. If you're aged from 4-12 and would like to share some of your favourite songs with the nation, get in touch and we'll tell you how you can take part.
Email junior@rte.ie