On this episode of Ecolution, Evie meets Donal Griffin, marine policy officer for Fair Seas Ireland as well as one of the co-leads of the Irish Basking Shark Group and Sibéal Regan of the Irish Whale and Dolphin Group.
Together they shine a light on the creatures large and small that call Irish waters home, at least for part of the year. And, how we can spot them while still allowing them the space and respect they deserve.
Plus, youth IWDG member Alissa hops on a boat out of Baltimore in Cork to see what she can spot on a whale watching expedition.
Press play up top or listen here to the podcast now!
The waters may be getting colder, but we've just come out of the end of a summer that many of us spent on the beach, or at least close to the water. Because, as an island nation, we really get a lot out of the seas that surround us. And sometimes that means we take too much as well.
Ireland's Coast is home to a wealth of flora and fauna, from tiny organisms like plankton to far larger creatures like Whales and Sharks.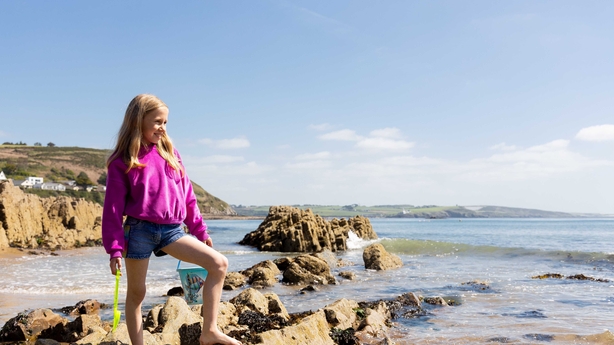 From the peaceful Basking Shark to the Fin Whale, the second largest creature in the sea, each has a place in the rich tapestry of biodiversity that resides in our Oceans.
Currently only 2.1% of the seas around Ireland's are officially protected as Marine Protected Areas. The 2020 Programme for Government included a commitment to expand Ireland's network of MPAs to 10% of its maritime area as soon as is practical, aiming for 30% coverage by 2030.
But, the language means that this is still open to interpretation.
Fair Seas, a coalition of Ireland's leading environmental non-governmental organisations (eNGOs) and environmental networks are calling for 30% of Ireland's ocean territory to be fully protected by 2030, as this is our greatest chance at restoring ocean health and we must act now. And they've identified key areas that would give marine life the greatest chance of recovery.
Whether you're spotting them from the coast or floating quietly closer to them, the majesty offered by the giants of our oceans is breath-taking. Habitat loss and destruction is something we can spot on land. Every time we see a tree cut down or a wetland drained. But the suffering of our oceans is altogether less visible. But, Safeguarding those habitats underwater has never been more important.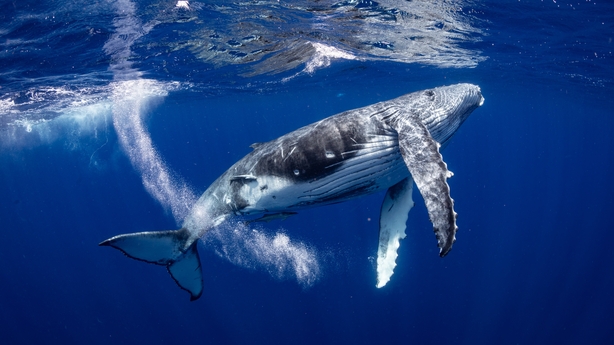 To find out more about the Fair Seas Campaign head to fairseas.ie.
For more on the work by the Irish Basking Shark Group head to www.baskingshark.ie. And for the Irish Whale and Dolphin Group head to IWDG.ie.
Listen and subscribe to the Ecolution podcast HERE or wherever you get yours!
Click here to read all the articles from Ecolution Series 2.
If you know a young person who has an interesting story to tell, a project they're working on that relates to nature or the environment, or one who'd like to be part of our Brain Trust why not email junior@rte.ie.