It's time for another DJ For A Day! The RTÉjr Radio show where kids take over the airwaves. This time out DJ Evan is in the mix!
Tune in to RTÉjr Radio this and every Saturday at 4pm and listen back here.
Let's meet our DJ...
Evan is in 3rd class in school and his favourite subject is PE because he gets to play different games with his classmates in attends Holy Cross in Dundrum. He goes to swimming lessons once a week and has just recently started boxing lessons too with Angels Boxing Club in Stillorgan.
When at home, he likes to listen to music, and play Minecraft on his Nintendo Switch or Roblox with his friends. He collects Pokémon cards too and has over a 100 of them, which he sometimes trades with his friends.
Evans favourite time of the year is the Summer because there's no school and he gets to go away on holidays. On holidays you'll find him spending most of his day at the pool or beach because he loves playing in the water.
He really enjoyed being RTÉjr For A Day and he hopes you have as much fun listening to his songs as he did selecting them!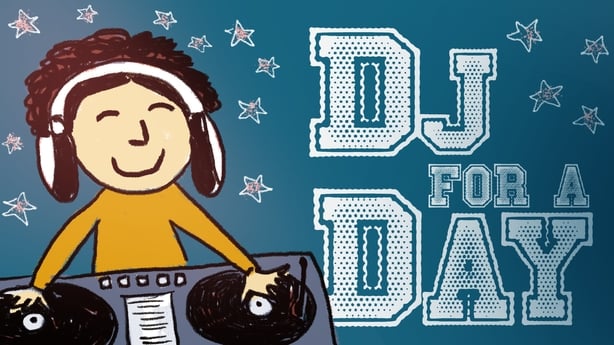 We're on the hunt for more DJ talent. If you're aged from 4-12 and would like to share some of your favourite songs with the nation, get in touch and we'll tell you how you can take part.
Email junior@rte.ie