It was a bumper night last Friday for RTÉjr Podcasts at the first ever Irish Podcast Awards.
RTÉjr Radio had 6 nominations in total and walked away with 5 awards on the night! RTÉjr Radio's Nicky Coghlan said: "It's an honour for the station to be so well recognized at the first Irish Podcast Awards. Over the past 3 years we've been working hard to develop podcasts that showcase kids at their best. Shows that meet young people where they are right now. It's hard to be heard in a sea of content, so I'm really proud that the work we're showcasing can stand shoulder to shoulder with the best podcasts out there for adults too."
The channel received 4 out of the 5 nominations in the Family Podcast Category including Two Halves, our Premier League podcast. And the station won the Top 3!
Spooky FM won Bronze. Produced by Liam Geraghty and written by Peter Dunne there are 12 brilliant episodes of this ghoulish show available. Join Zombetty and Uncle Vlad - if you dare!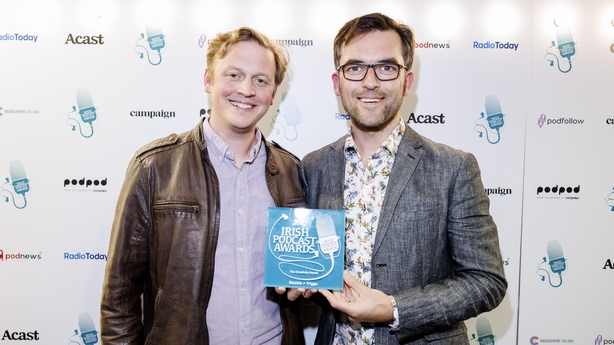 Maddie and Triggs, the story of a vision impaired 7 year old and her talking dog Triggs, won Silver in the same category. Produced by Turnip and Duck, the brains behind Critters TV it also won Gold in the Creativity category!
And Gold went to Someone Like Me, produced by Kate Brennan-Harding. (Kate is pictured up top!) It's a show that pairs young people dealing with adversity in their lives with an adult who has been through the same things and come out the other side.
Get the full series of Someone Like Me here!
Although Two Halves didn't win this time it's up for an IMRO Radio award in the (Full service) Sports Category.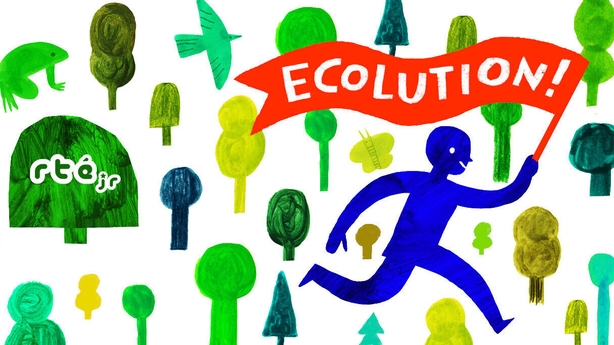 And Ecolution, our climate action podcast for young people, took Bronze in the Climate Category, against Hot Mess with Silver and the wonderful independent podcast, Book of Leaves.
Listen and subscribe to Ecolution here!
RTÉjr are developing new podcast content every single month of 2022 and on into 2023. If you haven't already subscribed check out the shows and podcasts we've been making here.