In this episode of Ecolution we head to Ireland's foremost contemporary art gallery, IMMA, to see how Artists and Curators are using art to help investigate the Climate Crisis.
Press play up top and subscribe here!
In the last episode we spoke to Donal Gallagher of Asylum Productions about a Kilkenny based creative response to the climate crisis, The Callan Energy Store. But this was just one of a whole raft of projects funded by Creative Ireland. Creative responses to the climate crisis are things we come across again and again so for today's episode, our search took us on a field trip to the Irish Museum of Modern Art.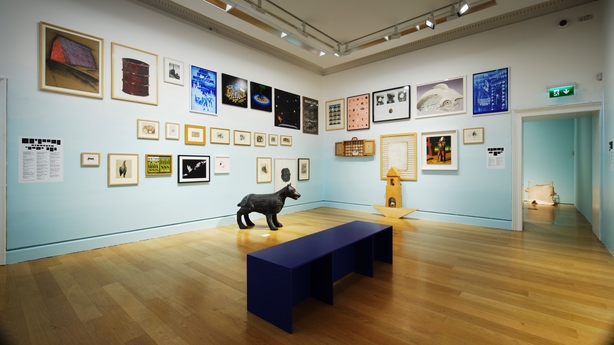 IMMA had its 30th birthday in 2021. To celebrate, a large exhibition of artworks was displayed in IMMA's galleries. The exhibition looked at what artists were thinking, doing, and making over the past 30 years. The large exhibition was called 'The Narrow Gate of the Here-and-Now' and the artworks were grouped into four themes. One of the themes was 'The Anthropocene.'
The Anthropocene is a term which describes the present period in Earth's history when human activity has started to really impact on our planet's climate, environment, and ecosystems. The artworks in The Anthropocene refer to some of the things we see on the news - climate change, rising sea levels, endangered species, heat waves. But the exhibition also considers the history leading up to this point in time, and looks forward to possible futures.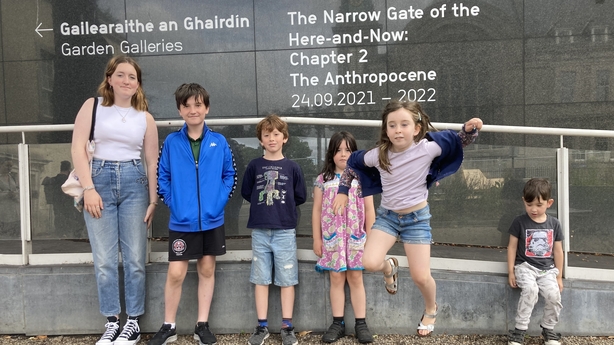 Evie, along with fellow young people Paddy (12) Frank (10) Norah (7) Rosa (7) Tom (4) and willing accomplice Derek (35) spent a morning in the gallery guided around the show by Mark Maguire, Assistant Curator for Schools and Family at IMMA.
The Anthropocene was curated by Claire Walsh and was displayed in IMMA's Garden Galleries, from 24 September 2021 to 25 September 2022.
We'll be meeting with other artists in the series who are working on projects and exhibitions that are finding new ways to get people to engage with the Climate Crisis.
Ecolution goes out at 7pm each Wednesday on RTÉjr Radio or you can listen wherever you get your podcasts.
PS - It's Dublin Climate Action Week...
From Film screenings to Youth Climate Conferences in multiple libraries, discussions of Climate Anxiety to evidence of the wonders of nature on biodiversity walks, there's something for everyone.
Listen and subscribe to the Ecolution podcast HERE or wherever you get yours!
Click here to read all the articles from Ecolution Series 2.
If you know a young person who has an interesting story to tell, a project they're working on that relates to nature or the environment, or one who'd like to be part of our Brain Trust why not email junior@rte.ie.