The leaves have started to fall from the trees and we are dropping beats as usual this Saturday with DJ For A Day! This week DJ Duva takes over the tunes!!
Tune in to RTÉjr Radio this and every Saturday at 4pm and listen back here.
Let's meet our DJ...
Duva is ten years old and lives in Raheny in Dublin. She attends Springdale National School. Duva goes to kenpo karate and is working towards a blue belt so be warned. She's not only deadly on the decks!
She also loves drama and musical theatre and attends the National Performing Arts School in Dublin.
Duva is full of energy and never sits still. She'll always be jumping around, walking Hugo, their guide dog in training from Irish Guide Dogs. She loves dancing, singing and of course, listening to music.
Her show is packed with pop hits from yesterday and today. From Boney M to Shakira, Coldplay to the Village People, Duva will keep you dancing.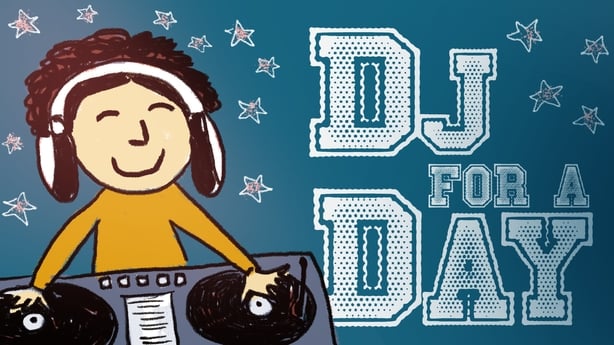 We're on the hunt for more DJ talent. If you're aged from 4-12 and would like to share some of your favourite songs with the nation, get in touch and we'll tell you how you can take part.
Email junior@rte.ie
Click here to listen to RTÉjr Radio live!