This week RTÉjr Radio welcomes budding actor Aodhán onto the stage for his most important role to date - DJ For A Day! Critics say it will be 'mesmerising', 'astounding' and 'great craic'!!
Tune in tomorrow at 4pm to RTÉjr Radio and listen back any time here!
Aodhán is 10 and lives in Dublin. He loves to act and regularly attends NPAS, the National Performing Arts School. His acting hero is Tom Holland so of course he's a huge fan of Spiderman.
Aodhán's song selection is influenced by his family but also all the film and TV he enjoys. It's clear the 80s is a decade he'd happily revisit so prepare for tracks from ACDC, Tears for Fears and the brilliant Kate Bush.
He plays rugby with Coolmine RFC and he loves making short movies using a stop motion app. If he's not directing film he's acting so, one way or another, we could have a new Spiderman in the making! We're glad to be a part of his origin story as he swings into action at 4pm on Saturday, only on RTÉjr Radio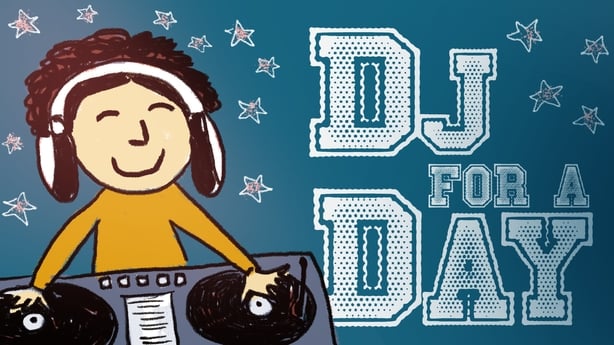 We're on the hunt for more DJ talent. If you're aged from 4-12 and would like to share some of your favourite songs with the nation, get in touch and we'll tell you how you can take part.
Email junior@rte.ie