This weekend our DJ For A Day is the spirited and pretty inspirational Alissa from Monkstown in Cork.
Tune in to RTÉjr Radio this and every Saturday at 4pm as the kids take over the tunes!

Let's get to know 11-year-old Alissa...She is a junior climate activist and proud feminist. She asked a question of Mary Robinson on a recent episode of Ecolution and will soon feature again as a roving reporter, recording a trip to watch whales and dolphins off the Cork Coast.
Alissa loves to swim, surf and play hockey with Harlequins. Books are a passion too, and she's begun to not just listen to podcasts, but now she makes her own too. She loves the ocean and wants to be a marine biologist. Her favourite marine animal is the Orca.

Her song choices are eclectic and really showcase lots of the things she loves. From the Irish Trad of Cork musician John Spillane to iconic anthems like "I am woman hear me roar" by Helen Reddy, who she heard featured on the "Good Night Stories for Rebel Grls" podcast. To paraphrase another of her selections, there's nothing holding Alissa back!

Tune in on Saturday at 4pm with a repeat on Sunday at the same time.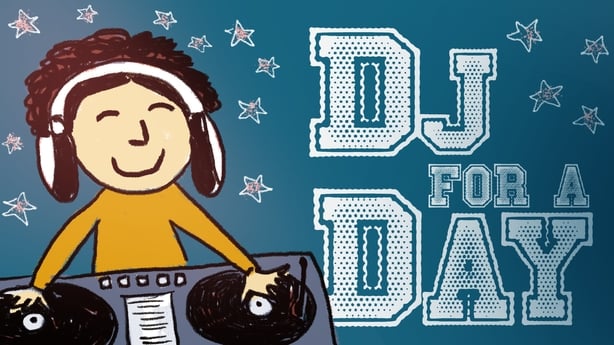 We're on the hunt for more DJ talent. If you're aged from 4-12 and would like to share some of your favourite songs with the nation, get in touch and we'll tell you how you can take part.
Email junior@rte.ie