Dublin is the capital city and has the biggest population. It has also has lots of big industry too, so it isn't exactly the first place we'd go to find wildlife, but we each find nature where we can.
Click here to subscribe and listen to the podcast!
On today's Ecolution we look at an enormous and evolving natural space that sits right on our doorstep - . The Dublin Bay Biosphere.
Biospheres are places where nature and culture connect. Places people are actively encouraged to visit and enjoy responsibly. The purpose is to promote a balanced relationship between people and nature. So, we headed to the place it all began.
Bull Island on Dublin's North Side. Sitting just off the coast in Clontarf. 5 kilometres long and 1 kilometre wide, It's connected to the mainland by two road bridges. It was formed over 200 years ago when the construction of the Bull Wall caused the sand that had previously clogged Dublin Bay to gather on its Northern side.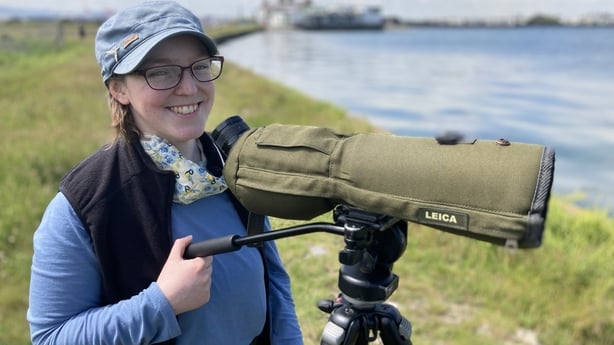 There we met Dean Eaton, the Biosphere co-ordinator, who connects people working on the project. Ecologist Pat Corcoran, who's worked on Bull Island for over 30 years. And Niamh Fitzgerald of BirdWatch Ireland who monitors the dunes and wetlands for both Dublin Port and the Irish Wetland Birds Study, a project she heads up.
As we spoke in early June, small birds swooped and dove over the still water of the lagoon, chirping all the while. It signified the importance of spaces like these to help preserve the plants and animals that live here on what was Ireland's first designated Bird Sanctuary.
In 2015 it was decided that the scope of the Biosphere should grow, protecting a greater stretch of our coastline. It now runs all the way from Howth to Dalkey and, within its scope 330,000 people live and work.
UNESCO Biospheres see active involvement with these natural spaces as the key to keeping them healthy. From beach cleans to citizen science and research, there are lots of ways you can engage with the area more actively. And some of the young people most active in this are the scouts.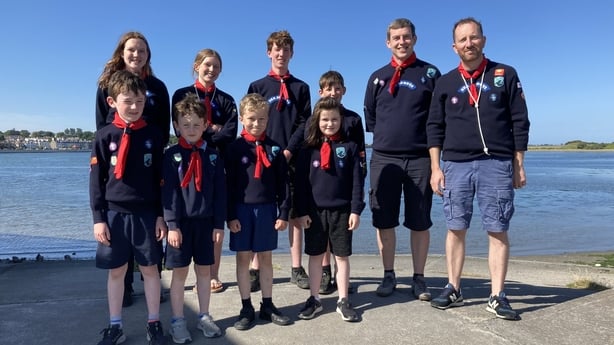 We met Cubs, Beavers Scouts and Valkyries from 5th Port Dollymount, along with Watch Leader Derville Pitcher to discuss the Dublin Bay Biosphere Award, a venture developed in partnership with Scouting Ireland.
It has three main requirements...
Use your senses to connect with nature.
Learn about its processes and understand human impacts - both positive and negative.
Take action to protect our UNESCO designated biosphere.
The award is open to any young person, scout or non-scout and you can read more about it HERE
If you'd like to take a first step towards protecting Bull Island and the whole of the Dublin Bay Biosphere without committing to the full award, why not check out The Biosphere Challenge.
10 simple actions developed in partnership with Creative Entomologist Nessa Darcy that will help contribute towards the protection of the biosphere, as well as living a little more sustainably.

Click here to find out about the Dublin Bay Biosphere Challenge.
Ecolution is available on all podcast platforms or you can listen at 7pm each Wednesday on RTÉjr Radio!
Listen and subscribe to the Ecolution podcast HERE or wherever you get yours!
If you know a young person who has an interesting story to tell, a project they're working on that relates to nature or the environment, or one who'd like to be part of our Brain Trust why not email junior@rte.ie.