This week's DJ for a Day is 8-year-old Aoife from Westport in County Mayo! She has loads of interests, including music, and she has even written this article for us. Take it away Aoife!
Tune in at 4pm on Saturday or listen back here!
"My name is Aoife and I am 8 years old. I live in Westport, County Mayo. Westport is a very beautiful town, which has won the Tidy Towns competitions on many occasions! I have many interests, which include Art (Westport Art & Music School), Music (Louisburgh School of Music), Camoige & Gaelic Football (Westport GAA), Athletics (Aughagower Athletics Club) and Irish Dancing (Creshem School of Dancing).
In my free time, I love to bake at home with my Mom and I love doing "make and do". I suppose like every child my age, I never enjoy the tidying up part, especially after making my pottery!
I live in a very busy house, with my Mom, Dad and my three older brothers, who are all sports mad! I have a dog called Marley and two cats called Jess and Ginger. We also have hens and I love collecting the eggs and giving them to my Grandparents and my teachers as little gifts.
Music, singing and dancing around the house are my favourite pastimes, and I hope you enjoy the music I have picked out for you today! Dance around your own house and sing along as you listen."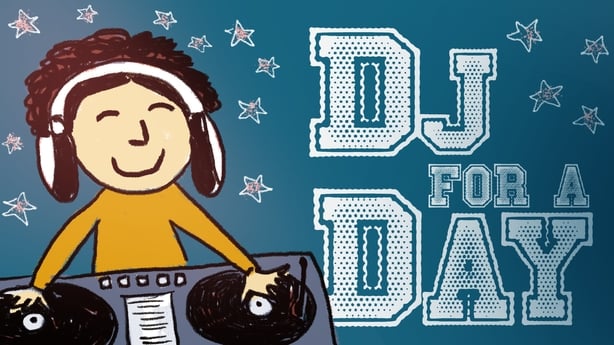 If you, or anyone you know, would like to be a DJ For A Day find out how below!