This week on Mother Tongues, we visited Presentation Primary School in Tralee who recently hosted an international day, to celebrate their multicultural school.
Tune in to RTÉjr Radio at 7pm, press play above or subscribe to the podcast here!
Presentation Primary School is one where 36 languages are spoken by students from around the world!
Students from Junior Infants to Sixth Class took part in a colorful performance which featured music, song and dance from Ireland and around the world. Many of the children and parents came dressed in traditional clothes from their countries and in the school yard, a mix of multicultural food, prepared by parents, was shared and enjoyed by all.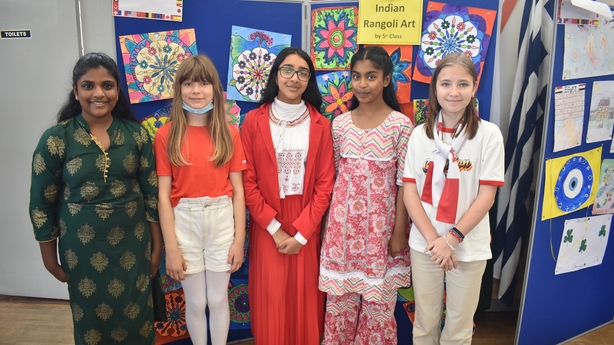 Soraya Sobrevia of Mothertongues said "It's fantastic to see students and families from many different backgrounds coming together to share and celebrate their culture with each other through language, music, art and food. But remember, in order to instill inclusive attitudes and values in children and in all of us, linguistic and cultural diversity is something to be explored, nurtured and appreciated each and every day"
You can find tips on how to embrace all the languages in your classroom day to day on previous episodes of the Mother Tongues podcast
Click here to listen to them all!
If your family, or your school would like to share ways in which you make language a part of your day, why not get in touch? Email junior@rte.ie.
Full details on how to take part are HERE!
Thanks so much to all the families who have taken part so far and to everyone at mothertongues.ie for helping connect the dots. They do amazing work and this is only a small addition to the help they give multilingual families across the country.