World Oceans Day was 8 June and Ecolution marked the special occasion with a special show, meeting the people behind the new Fair Seas Campaign.
Press play above or subscribe here!
World Oceans Day allows us to celebrate our Oceans, the work they do for us and the life contained within. 70% of Earth is covered by water and our seas are responsible for absorbing and storing over 90%t of the excess heat caused by our warming climate.
The focus this year is on action; specifically protecting 30% of our blue planet by 2030. And here in Ireland today sees the launch of a brand-new campaign that aims to make our seas that bit fairer. And Ecolution wanted to take note.
Ireland has committed to making serious changes as part of its Climate Action Plan. But, as noted by the EPA in a report on our projected emissions last week, current commitments are falling well short of what is legally required. And this has to be addressed urgently. One area that needs serious scrutiny, in relation to our coastline is how we handle Marine Protected Areas.
Marine Protected Areas (MPAs) are areas of our seas and coasts legally protected from activities that damage the habitats, wildlife and natural processes. In 2019, the Department of Housing, Local Government and Heritage initiated a process aimed at expanding Ireland's network of MPAs in the coming years. The Fair Seas campaign initiated this research to help accelerate the conservation.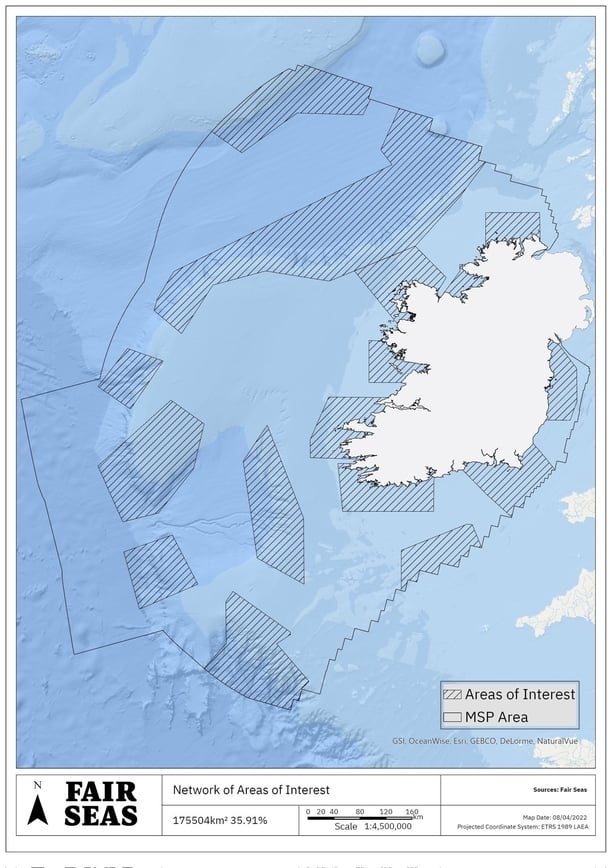 Currently only 2% of our waters are designated as MPAs.
Fair Seas, a coalition of Ireland's leading environmental non-governmental organisations and networks says "Ireland is far behind our European counterparts in protecting our marine environment. Fair Seas is urging the Government to designate a minimum of 30% of Irish waters as Marine Protected Areas by 2030, up from the current figure of 2% which the group says is wholly inadequate. Recent assessments indicate that two-thirds of Ireland's coastal habitats are in an unfavourable condition, with an alarming decline of 90% in numbers of iconic species such as porbeagle and angle sharks noted."
Fair Seas Campaign Manager Aoife O'Mahony says, "This report is about kick-starting the conversation among stakeholders and decision makers nationwide. It aims to significantly ramp up the process of building an effective network of Marine Protected Areas in Irish waters which would enable Ireland to meet its 2030 commitments with the best possible outcomes for nature, climate and people. We've used scientific research and available data to identify the potential areas most in need of protection. Our ambition is to see Ireland become a world leader in marine protection, giving our species, habitats and coastal communities the opportunity to thrive."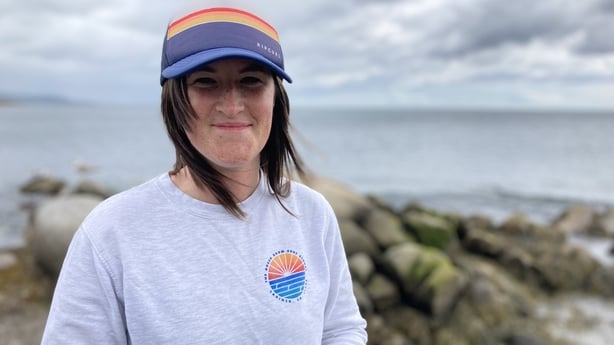 Ecolution headed to Dun Laoghaire to meet Sarah Hegarty, a Marine Biologist working for Birdwatch Ireland and one of the authors of the Fair Seas Report to discuss what their research has found. Sarah has had a love of the Sea since early childhood and shares, in this episode, why it's so important we act, and act swiftly to improve the quality of our coast and the waters that surround us.
Sarah says: "If there's a river near your house, that river eventually flows to the sea. So we're all connected, no matter what environment you live in."
Listen to Ecolution RTÉjr Radio or wherever you get your podcasts.

The Fair Seas campaign is led by a coalition of Ireland's leading environmental non-governmental organisations and networks including Irish Wildlife Trust, BirdWatch Ireland, Sustainable Water Network, Friends of the Irish Environment, Irish Whale and Dolphin Group, Coomhola Salmon Trust, Irish Environmental Network and Coastwatch. It is funded by Oceans 5, Blue Nature Alliance, BFCT and The Wyss Foundation.
The report "Revitalising Our Seas - Identifying Areas of Interest for MPA Designation in Irish Waters" is authored by Regina Classen, Marine Policy and Research Officer, Irish Wildlife Trust; Sarah Hegarty, Seabird MPA Researcher, Birdwatch Ireland; Hannagh Keogh, Marine Mammal Ecologist, Irish Whale and Dolphin Group and Sibéal Regan, Education and Outreach Officer, Irish Whale and Dolphin Group.
It is available to read here www.fairseas.ie.
If you know a young person who has an interesting story to tell, a project they're working on that relates to nature or the environment, or one who'd like to be part of our Brain Trust why not email junior@rte.ie.