In the final episode of the 2021/2022 series of Two Halves, the young presenters look back on a sensational finish to an epic season of football.
Harry says he doesn't remember one as good in his entire lifetime (he's eleven!)
Tune in to RTÉjr Radio at 7pm or press play above now!
You can also subscribe to the podcast here or wherever you get yours!
There was drama right until the final whistle sounded around the Etihad Stadium yesterday as Manchester City produced a second-half comeback to beat Aston Villa 3-2, finishing a point clear of Liverpool and winning the Premier League title in sensational style.
Jack and Harry didn't know what game to focus their attention on as the nail-biting drama also found its way into Anfield where a devastated Mo Salah realised in the 90th that Liverpool's 3-1 win over Wolves, still wasn't enough to clinch the title.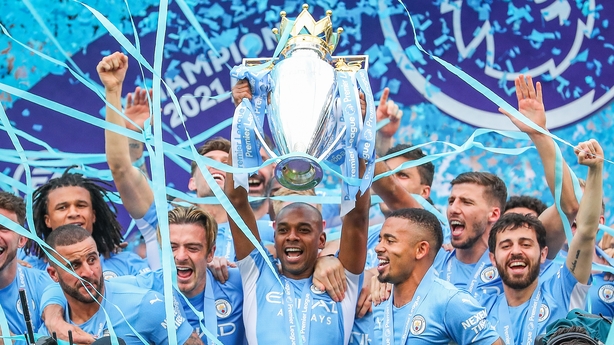 Meanwhile in the 94th minute over at the Brentford Community Stadium Leeds celebrated Premier League safety thanks to Jack Harrison's goal giving them a 2-1 win to escape the bottom three at Burnley's expense.
The lads also had close ears to news of action at Carrow Road where Tottenham's 5-0 thrashing over Norwich ensured a fourth-place finish and Heung-Min Son's two goals saw him share the Golden Boot with Liverpool's Mohamed Salah .
There was also drama off the pitch - at one stage the batteries in the Two Halves remote control went dead!! Thankfully Harry was on hand with substitute batteries in no time and play resumed. Phew! And then there was the matter of eating dinner on their laps on the sofa so they wouldn't miss a second of action. Not easy when it's steak and messy pepper sauce – but then again when the stakes are that high these junior pundits will do anything!
The lads claim to have called it with Manchester City from the start of the series – but is this really the case? They've also have had some amazing guests on the show this series - Stephen Hunt, Conor McNamara, Miguel Delaney, Jake and Stobbsy from Match Of The Day magazine have all made appearances.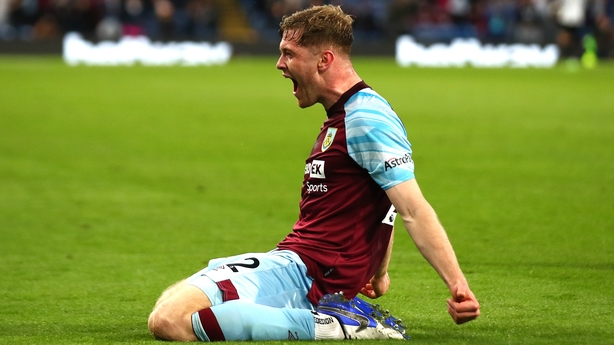 Nathan Collins, James Mclean, Kevin Doyle, Stephen Kelly, Jayson Molumby, Jack Byrne, Arsenal's Strength and Conditioning Coach Barry Solan, referee Michelle O Neil, Peamount's Stephanie Roche, Tottenham blogger Matt Hayes, Ronan Calvert from Kenny's Kids and Ian McCourt from One Football are just some of the high-profile guests from the football world to chat to the lads.
But did any of these experts get it right with their predictions of the title winners this season? Two Halves delves into the archives and listens back to find out who really knew their stuff!
They also ask a question that Jurgen Klopp might be hard pressed to answer today– what's the crucial difference between Liverpool and City? It's not a punchline for a joke – Two Halves apply their critical thinking pundit hats to figure out what went wrong – or what didn't go right for the Reds. And their answer? Spurs – Spurs are the reason Liverpool didn't win this year.
The Two Halves Hotline is in meltdown with fan's reaction to yesterday's results – Manchester City supporter Killian is thrilled, the Liverpool Kelly family have already dusted themselves down ahead of Saturday's Champions League final and the West Waterford Wolves reflect on a tenth place finish.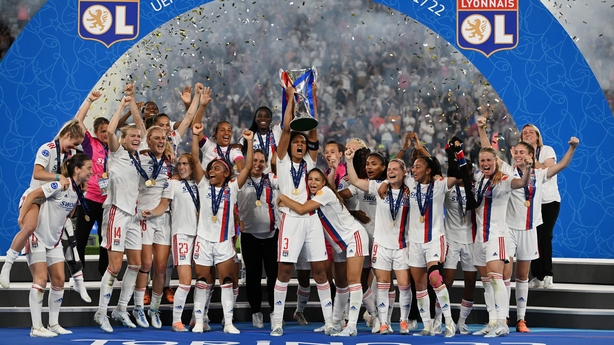 Meanwhile Two Halves' roving reporter, 11-year-old Addison Whelan is back, keeping us up to speed on everything happening across women's soccer including Lyon's victory over Barcelona in the Women's Champions League.
The Inaugural Totally Unofficial RTE Junior Radio Two Halves Premier League (invisible) Awards are also announced – but don't expect a star-studded gala. These awards might have been invented only yesterday, written on a scrap of paper and announced near the end of the show but you won't want to miss them!
Listen in to find out who won the Player of the Year and the Manager of the year among other amazing categories. Sadly, nobody, not a single representative from the football world was on hand to collect these invisible awards. Jack is not impressed.
Well, it's a game of two halves and now the final whistle has been blown and sadly, the second half is over. Jack and Harry say goodbye to a brilliant season of the beautiful game.