Green Schools Bike week runs from this Saturday, 14 May until the 22nd. Bike Week is a celebration of active travel, sustainable transport and all the joys of cycling a bike. So today, Ecolution hops in the saddle.
Subscribe here or press play above now.
According to the EPA, Transport in Ireland is responsible for about 20% of our greenhouse gas emissions. Car traffic alone makes up over two thirds of that at 12% on a national scale.
So, it's essential that we look into all the ways cycling, and other forms of Active Travel can help cut our emissions and reach the goals set out in the Climate Plan.
Ireland isn't on its own in trying to change how we build our cities and urban spaces to allow more active travel.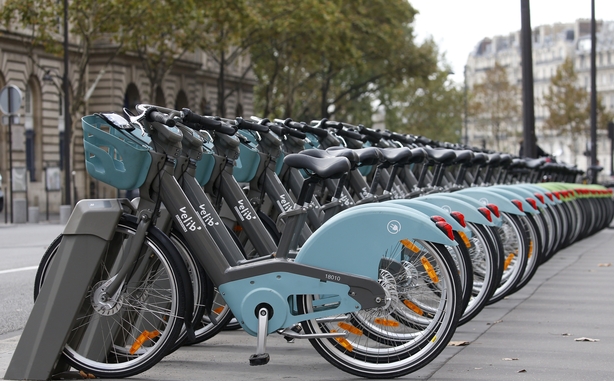 Paris is investing 250 million EURO into upgrading its bicycle network as part of 'Plan Velo: Act 2'. The city is building 180 kilometres of new permanent segregated bike lanes and thousands of new bicycle parking spots between now and 2026.
Last year we headed to Pedalpalooza, Dublin City Council's cycling and active travel event in Fairview park to meet hundreds of people all keen to get on their bikes.
We speak to Deirdre Kelly, the Cycling and Walking Officer for Dublin City Council. Antonia Martin promoting Active Travel. Sabrina Dekker, the Climate Action co-ordinator for DCC. Niamh Ní Cholmain talks about School Zones and making it easier for children to cycle or walk to school. Steve McLean of IBike Dublin talks about how E-Cargo Bikes will be a game changer.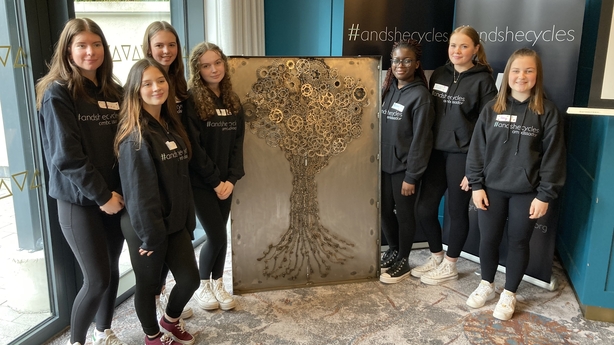 Plus, we head to the #AndSheCycles Awards to meet the young women working hard in their schools to promote cycling among teenage girls.
Find out more about the campaign here!
To tie in with #BikeWeek2022, RTÉjr are running an amazing competition. Win €500 to spend on a bike at Rothar in Phibsboro. To enter, follow Ecolution wherever you listen to podcasts then head to our social channels to tag 2 friends you'd like to go cycling with.
Listen to Ecolution on RTÉjr Radio or download it now wherever you get your podcasts.
Subscribe to the podcast HERE or wherever you find your podcasts.
If you know a young person who has an interesting story to tell, a project they're working on that relates to nature or the environment, or one who'd like to be part of our Brain Trust why not email junior@rte.ie.