The Premier league managers are on the edges of their dug-out seats and Two Halves presenters Jack and Harry are on the edge of their sofa at home in Wexford watching as the action unfolds.
Tune in to RTÉjr Radio at 7pm or press play up top to listen now.
You can also subscribe to the podcast here or wherever you get yours!
With Manchester City still in the driving seat at the top of the table on 83 points, former Spurs player and Irish international Stephen Kelly agrees with what two Halves have said all along is, this season is City's for the taking.
Stephen, now a pundit himself with RTÉ Sport, joins Jack and Harry as a pundit this month where they examine (at great length) who is likely to finish in the Top Four, below Man City, Liverpool and Chelsea. Do these three self-confessed Tottenham fans believe Arsenal will pip Spurs to the post? What do you think?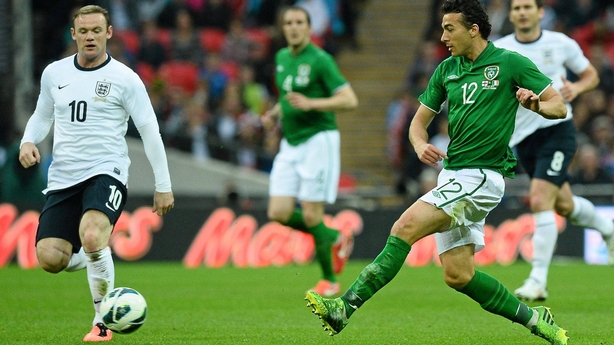 Stephen is full of praise for Cristiano Ronaldo, he believes that if he had gone to Manchester City this season, they would already have won the League. Harry fears that new manager Erik ten Hag has his work cut out for him at Manchester United and he could be a few years waiting for trophies to return to Old Trafford. Everton got the better of Chelsea last weekend but is it too little too late? Two Halves look at whether it will be The Toffees, Burnley or Leeds facing the axe along with Norwich and Watford.
One Football is a great source of up to the minute breaking football news for Jack (Harry doesn't have a phone yet) and he's thrilled to talk to Ian McCourt who works at the football app's headquarters in Berlin as their Content Lead. Ian gives his predictions as we near the end of a nail-biting season although this self-confessed Manchester United fan (Derry City is his first team) knows the reds have a lot of work to do to pull the team back together.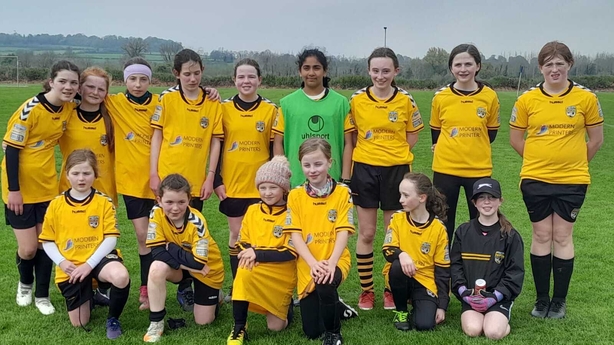 The Kilkenny United Under 12 girls are in the Locker Room this month, fresh from a trip to Liverpool where some of them played a match and are supporting Klopp's army all the way to a title.
COME ON KILKENNY!!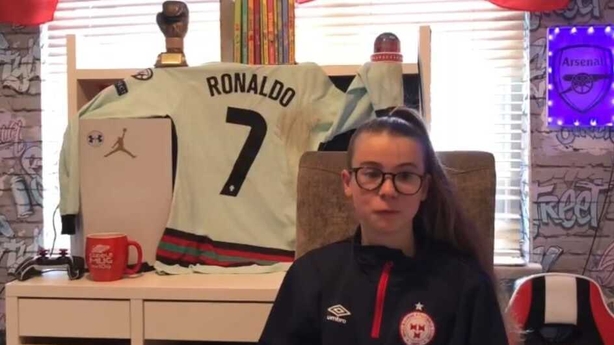 This month Two Halves welcomes their roving reporter, 11-year-old Addison Whelan who plays for Shelbourne FC Under 13's girls. Addison keeps us up to speed on everything happening across women's soccer including that unbelievable 1-1 draw for the international team against Sweden – ranked number 2 in the world.
If you want to chat the lads on the show email junior@rte.ie
On social media you can use #TwoHalves too!
Subscribe to the podcast HERE or wherever you get your podcasts.