Despite a resurgence in our engagement with the natural world during the past few lockdowns, children's interactions with wild animals are increasingly rare.
The more we develop and build further into the countryside, the more we push commercial farming to deliver greater results, the less space we leave for nature. And, the greater chance that the wildlife around us can get into trouble.
Well, last autumn Ecolution took a trip out to a very special place which, at the time, was based in Navan. The WRI wildlife Hospital.
Press play above to listen or click here to subscribe to the Ecolution podcast!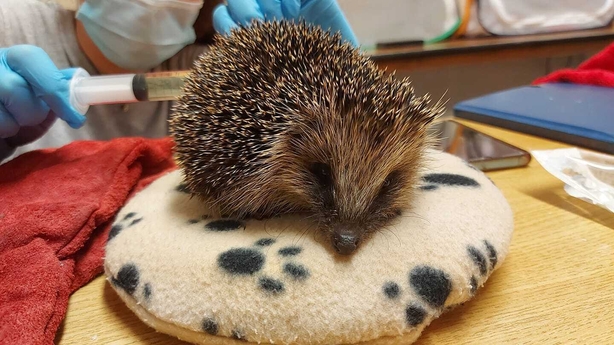 Wildlife Rescue Ireland was set up eleven years ago, with a view to improving the welfare of native Irish wildlife. It is run by a team of dedicated volunteers who through education and rehabilitative services hope to encourage a healthy respect towards wildlife, enabling their numbers to increase and ensuring a better understanding of the importance of wildlife and their habitats within the wider community.
With this in mind WRI set about building Ireland's first dedicated wildlife hospital last year and received over 2,500 wild patients thus demonstrating the need for such a service in Ireland.
We were joined there by the Garden Committee of St Anne's National School in Navan who, along with their teacher Caoimhe, had become avid fans and sometime volunteers at the Hospital.
In the episode Education Officer Aoife McPartlin took the students and the Ecolution team on a tour of the hospital at Garlow Cross to meet foxes, otters, gulls and so many other animals on the road to recovery, thanks to the amazing team of volunteers who man the hospital around the clock.
The premises was an interim measure and, early this year, they were in danger of being without a home again. Luckily, in February this year, the team found a more permanent home.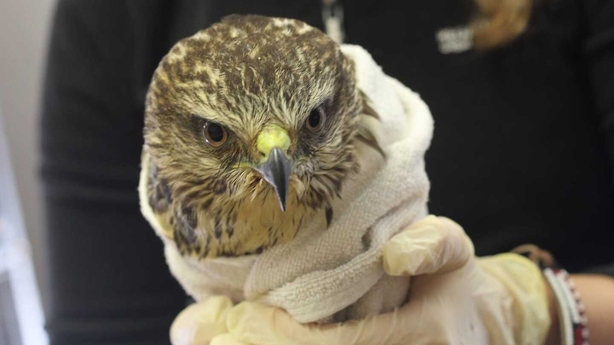 Since recording, we caught up with Aoife to get an update on where they're at...

"We're now here in Mornington, East Meath. After a year operating at the interim hospital in Garlow Cross, we have the permanent site on the Boyne estuary which is really beautiful.
We are working away on getting it all set up and it currently comprises 12 portacabins (including a school science block), a bungalow and two large metal framed which have been roofed and clad for use as mammal enclosures. We also inherited a WW2 bunker that looks straight out into the river so we plan to use that as a bird hide on our Discovery Walk.

Due to the nature of the build, we don't have an open date for the hospital yet, but we would be aiming for the end of the summer/early autumn. We are hoping to have the Education Centre & Discovery walk open within the next three weeks or so and we will be inviting local schools to test it out. It will be quite a sensory experience with kids being able to crawl into a mound and feel what it's like to be in a badger set and lots more besides!"
The hospital is kept alive on the goodwill of their volunteers and they are constantly in need of funding. To find out more head to wriwildlifehospital.ie or follow them on their busy social channels.
This episode of Ecolution goes out tonight at 7pm on RTÉjr Radio or listen to the podcast now.
Subscribe to the podcast HERE or wherever you find your podcasts.
If you know a young person who has an interesting story to tell, a project they're working on that relates to nature or the environment, or one who'd like to be part of our Brain Trust why not email junior@rte.ie.