Ecolution, RTÉjr Radio's Climate Change podcast, has been going from strength to strength and the latest series drop this Wednesday.
Over the past year we saw a change as we welcomed Evie Kenny on board as host. Massive thanks to James Dunne who took the mic at the start of it all!
Click here to listen to and subscribe to all the podcasts!
"Hi everyone! My name is Evie Kenny and I'm 15 years old. I live in Cabra, Dublin and I am the new host of Ecolution!!

"My favourite hobbies include basketball, sea swimming and Gaelic Football. I enjoy cycling around Dublin City, especially my morning cycle to school with my best friend. I also enjoy hanging out with my brothers, sisters, cats and dog.
"Ever since I was little my mam has spoken about how important it is to care for our home, planet Earth. We do clean ups when we go to the beach and make sure we are careful with our consumption. We grow food in our Cabra garden and cycle a lot."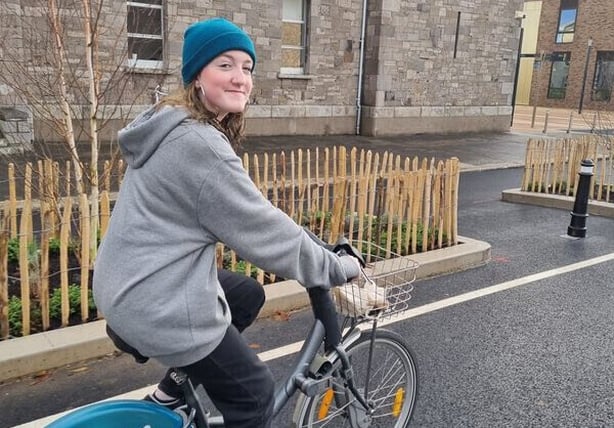 "I also write to my local representatives about climate change and the things that need to be done on a government level. I think we all have a part to play in climate action, and that action can make you feel more hopeful. Instead of feeling hopeless, getting out in nature or doing something for the planet can really help!"
One of the highlights of the series has been Evie's interview with President Mary Robinson. She even made it to RTÉ News!
Click here to watch the report
And with such a special guest we decided to make a video...
Listen and subscribe to the Ecolution podcast HERE or wherever you get yours!
If you know a young person who has an interesting story to tell, a project they're working on that relates to nature or the environment, or one who'd like to be part of our Brain Trust why not email junior@rte.ie.