Where would you go if you had a magic cardboard box that could transport you to anywhere in the world and any time too?!
Well, for siblings Ella, Blaze and Lucy their Imagination Machine can bring them wherever they want, and we can all tag along on their amazing adventures on RTÉjr and RTÉ Player now!!
When they climb inside the box, they are transported to worlds made of paper and card and their imagination machine transforms into a car, a boat, and loads more things to bring them all around these amazing worlds!
They sail the high seas in a ship, fly over Mount Everest in a hot air baloon, take a helicopter rides through the Cretaceous period and exploring the oceans in a submarine!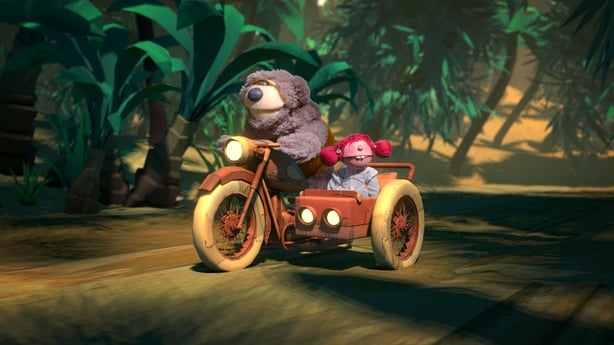 On each mini adventure they discover amazing facts about history and the natural world using their trusty book The Encyclopedia of Almost Everything.
BUT, hot on their heels are two baddies! Dr Dotty the dastardly dolly and her silly sidekick teddy bear Mr Fluffy Pants who chase the children in their own wacky cardboard contraptions.
Tune in right now on RTÉjr TV and click here to catch up any time on Player!