For this week's episode, we've decided to speak with some of the Saturday schools teaching in different languages.
Press play above now or subscribe to the podcast here!
Each of you probably learns English and Irish in school. So, you get to spend time practicing those languages with the help of your teacher. But, for many children with a different parent language, it's not so easy.
Here, Soraya Sobrevía, of Mother Tongues explains why they are so important.
Mother Tongues is a child-focused organisation working towards a society that openly embraces different cultures and languages and sees them of value to the broader society. We work with children and parents, as well as practitioners who support them, including weekend heritage language schools.

Weekend heritage language schools (also called Saturday or complimentary schools) are community-based settings where children work on their family language or minority language. They vary in approach and may do so by focusing on reading and writing in that language, doing school subjects or art and drama using the family language. Heritage language schools usually run at the weekend because during the week children attend mainstream schools.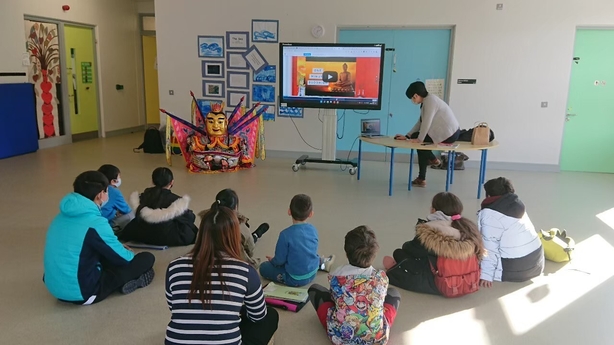 At Mother Tongues we have witnessed how hard weekend schools work and in such creative ways to spark children's interest in using their family language outside the home environment.
Why do weekend heritage language groups and schools matter?

We know that the most important stage in a child's linguistic development is the early years. That's when children learn to communicate, and they register and develop attitudes towards their two languages. Heritage Language schools do an invaluable job at not only boosting children's language skills in their family language but also in making room for that minority language in the children's lives, reinforcing the message that all their languages (and culture attached to them) matter equally.

There is evidence showing that a strong mother tongue not only boosts the acquisition of English and any other additional languages, but it also increases the child's sense of identity and belonging. Being able to have authentic, meaningful conversations with parents and relatives strengthens the child/family bond and influences the child and family's psycho-social wellbeing.
Mother Tongues wants to give visibility to the important work of weekend heritage language schools through our education network.