The Premier League resumed over the weekend after an international break, which Harry compares to having mid-term holidays in school for the players.
Press play above to listen or subscribe to the podcasts here!
The Two Halves presenters were at the Aviva last weekend to see Ireland's mighty display against Belgium and watched with eagle-eyes as sub Troy Parrott's last-second goal helped to secure a 1-0 victory against Lithuania later in the week.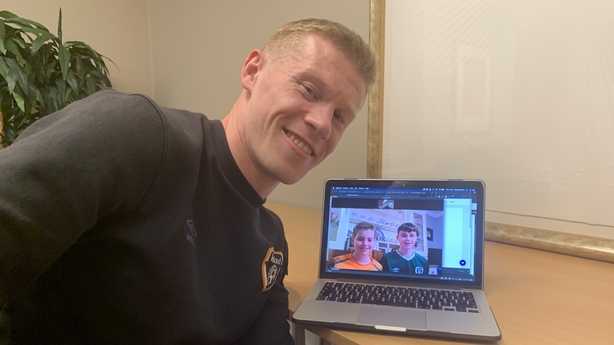 Jack and Harry caught up with Wigan and ROI winger James McClean ahead of those games to get his thoughts on this emerging and exciting international team and to put him under the spotlight in their Rapid Fire Quick Round of questions.
Did you know James is a fan of Kinder Bueno chocolate bars and he's a Manchester United Fan who thinks he would have been an electrician or carpenter if he wasn't a footballer? He tells Two Halves why Everton's Seamus Coleman was the toughest player he ever came up against in the Premier League!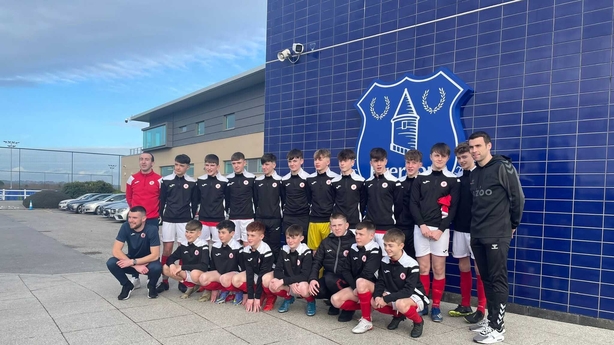 The Locker Room travels to Sligo where the Sligo Rovers Under 14 team tell us who they support in the Premier League – there are lots of Manchester United fans among them – however some believe that Liverpool will win the league title. Their own league campaign is going well as they diplomatically tell Jack and Harry they've 'won a few, drawn a few and have room for improvement'.
Third-placed Chelsea have a big following of Kerry supporters, among them Dad and son Derek and Rian Comerford. Their support of the Blues goes back generations and nine-year-old Rhian is proudly bringing that tradition into the future as he tells us why he loves being a Chelsea Superfan.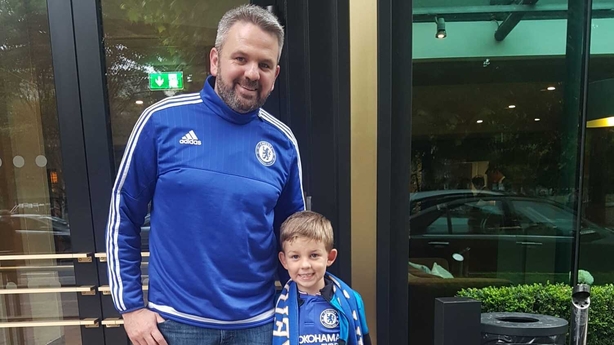 Jack and Harry look in detail at the stand-out players over the past month including a reinvigorated Matt Doherty, hurricane Kai Havertz at Chelsea who was directly involved in five of their eight goals in the in March and Ivan Toney who netted his first PL hat-trick in Brentford's 3-1 victory at Norwich.
Speaking of Norwich, Two Halves discuss who's heading for the dreaded drop to the Championship, the race for the top four and who is going to clinch the title as we enter the final weeks of a nail-biting season of the beautiful game.
Join the lads at 7pm tonight on RTÉjr Radio or catch the podcast right now.
Would your school or club like to be a part of the show? Get in touch! Email junior@rte.ie