Tune in for deception, mystery and so much more in Cereal - RTÉjr Radio's (not really) True Crime Podcast for all the family.
Press play above to listen to Episode 1 - A Crunchy Conundrum now!
Tune in to RTÉjr Radio Fridays at 7pm - a new episode will drop each Friday on the podcast feed ahead of the broadcast.
You can follow it here or wherever you get your podcasts!
Picture the scene. RTÉ launch a brand new TV talent show for kids called "The Novice". 6th class students battle it out to get funding and promotion for their mini company on the national stage. The candidates?
Fergus, an ambitious eco-warrior who's invented "The Bog Log" a product that turns your poop into compost for your garden.
Xander, a tech whizkid who's dreamt up the "Homework Helper", an App that literally does your homework for you.
Brother and Sister Duo PJ and Clara, forced to enter by their teacher in place of detention, have conjured a colour changing Mood Ring.
And Aoife and Katie, best buds for life cooked up the product that gives this podcast it's name. Crunch Ems; a Cereal bar treat that's truly healthy and tastes like a dream.
Four perfect products. But all is not what it seems.
When the show goes sideways a tale of blackmail and intrigue is revealed. And who better to chart it in his own podcast but 15 year old Rian, runner on The Novice and budding TY podcast presenter.
Ryan Tubridy cameos as himself, a veteran broadcast adviser to the young podcast host. And amateur sleuth in his own right.
Across 6 weekly episodes Rian takes the listener on a complex journey of discovery to unveil the truth behind the scandal. Press play below for a taster with Mr Tubridys!
We need your consent to load this comcast-player contentWe use comcast-player to manage extra content that can set cookies on your device and collect data about your activity. Please review their details and accept them to load the content.Manage Preferences
Cereal has been a project planned and recorded over two years of the pandemic. The initial idea was concocted by Nicky Coghlan and Niamh Bennett of RTÉr Radio with writer and performer Muireann Ní Chíobháin, before drafting in a crack writing team - veteran screenwriter Carol Walsh with Muireann staying onboard as Script Editor.
Children have been cast from across Ireland and parts have been recorded remotely in Galway and Dublin to ensure the safety of all concerned.
StageSchool Ireland were instrumental in connecting the dots to ensure that we covered the country in finding the right cast.
Rian, our podcast presenter is played by Bernard McDermott of Ballina in County Mayo. The 14 year old has acted for fun for years but this is his first radio production.
Xander is played by Galway City native Nathan O'Toole (12). Fergus by Hugo Tierney (12) of Connemara.
Aoife and Katie are played by Sadhbh Marshall Coghlan (10) and Sophia Mulvany (11), a dynamic duo from Marino and the North Strand who've known each other since they were 4. Sophia is no stranger to the world of media having been the face of the Toy Show Temple Street campaign for many years.
PJ and Clara, the reluctant twins, are played by non twins Gabriel Sankey and Clare O'Riordan. (Both 11)
The adult cast is led by Muinteoir Ray Cuddihy of Home School Hub fame as Harry, the presenter of The Novice and erstwhile adult roller skate salesman. Clara Murray plays over-eager school teacher Ms Moriarty. Mark Cantan and Kelly Shatter, veteran improvisers play the uber-wealthy Delahunt-O'Reillys. And Aisling Moloney of RTÉ News adds her journalistic gravitas to proceedings.
The series has been plotted just like another podcast with a slightly similar title. The mystery unfolds episode by episode and hopefully you can solve it in real time, just like Rian, Ryan and the rest of the cast. It's been tailored as a show that can be listened to by the whole family, from six to ninety six.
Everyone's a culprit. Can you work out who's really responsible?
Want to get involved? Email us your theory after each episode. junior@rte.ie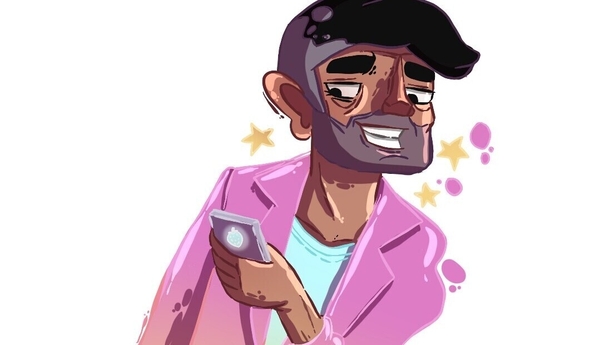 Here's your full cast and crew!
The Kids
Rian is played by Bernard McDermott of Ballina in County Mayo.
Xander is played by Galway City native Nathan O'Toole (12).
Fergus by Hugo Tierney (12) of Connemara.
Aoife is played by Sadhbh Marshall Coghlan (10) from North Strand.
Katie is played by Sophia Mulvany (11) from Marino.
PJ is played by Gabriel Sankey (11) from North Strand.
Clara is played by Clare O'Riordan, also from North Strand.
Other child parts are played by Rosa Marshall Coghlan and Liam Mulvany.
The grown ups
Harry is played by Ray Cuddihy
Ryan Tubridy plays himself
Ms Moriarty is played by Clara Murray
Rian's Mum is played by Eimear O'Mahony
George Delahunt O'Reilly is played by Mark Cantan
Georgia Delahunt O'Reilly is played by Kelly Shatter
RTÉ News Reporter is played by Aisling Moloney
Fergus's Mum is played by Lisa Smyth
Aoife's Mum is played by Noreen Cafferkey
Katie's Mum is played by Aoife O'Neill
Additional voices by Nicky Coghlan
Production
Cereal was produced by Nicky Coghlan for RTÉjr Radio with edit assistance from Aoife O'Neill.
Recording at the Galway Studios by John Doyle
Devised by the RTÉjr Team with Muireann Ní Chíobháinn, and written by Carol Walsh.
Script editing by Muireann Ni Chíobháinn.