Adam Saves Christmas has landed on RTÉjr TV where our hero, Adam King, helps Santa (played by Ryan Tubridy) find his reindeer and saves Christmas!
You can watch the show right now on the RTÉ Player!
Here's the story. Christmas is in trouble, as Adam discovers when Santa calls to tell them the Northern Lights aren't working and it's so dark, he can't find his reindeer.
Unless Adam can figure out what's happening to the Aurora...Christmas will be ruined!
But, what does the main man love about Christmas? We asked him five quick questions to find out...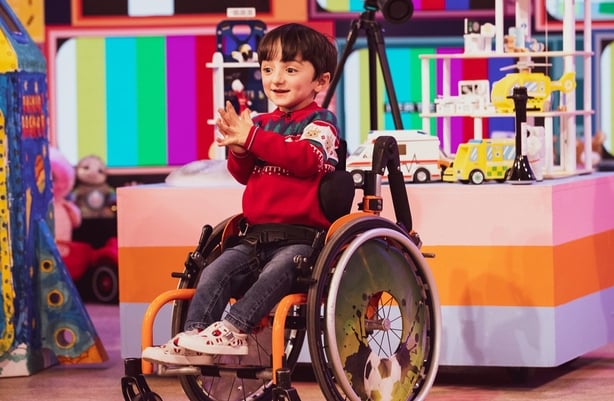 What time do you get up on Christmas Day?
Around 7 or 8am - that's only if Santa is gone though. My Dad has to check before we go downstairs!
What was the best gift you ever got from Santa?
I don't really have a favourite - I like to get a surprise every year. Books are some of my favourite presents every year
What is your favourite part of Christmas Dinner?
Roast potatoes and dessert - and treats from my selection box!
What is your favourite Christmas movie?
Home Alone 1 & 2, The Polar Express, The Snowman and The Santa Clause...I couldn't pick one!
What is your favourite Christmas song?
Jingle Bells!
Check out RTÉ Kids online for loads more festive fun!
Watch it on TV:
Christmas Eve RTÉjr at 11.20am
Christmas Day RTÉ One at 6am, RTÉ2 9.30am and RTÉjr 12.50pm
St Stephen's Day RTÉjr 9.15am