Some years ago, Quince from The Speks was having a chat with his four-year-old daughter.
She had been learning about Christmas in Junior Infants and was really looking forward to Baby Jesus' birthday party. She was planning to have a cake so she and her younger sister could sing "Happy Birthday" and blow out the candles.
Time is a difficult concept to grasp when you're little so Quince tried to explain to her it was only November back then, and that there were still loads of sleeps left until Christmas.
Even though she could only count to twenty she knew it was a long way away. She wished that she could close her eyes and wake on Christmas Day.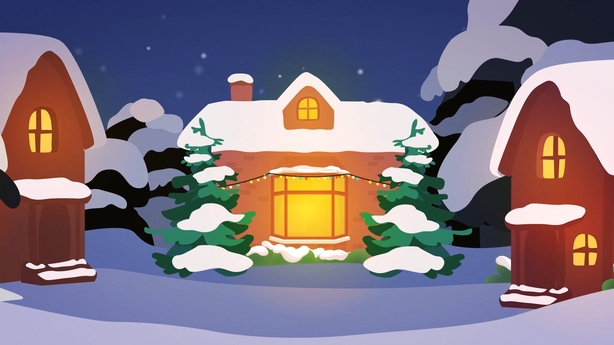 Quince was so intrigued by her take on the meaning of Christmas that he asked the other members of The Speks to write a song about it. They called it "How Many Sleeps 'til Christmas?" and it's dedicated to all the little ones out there who can't wait for Christmas.
The school choir from Gaelscoil Donncha Rua, Shannon features in the recording. The kids are fantastic and they sing their hearts out.
Ilgin Sacan from Turkey created the video earlier this year to accompany the song.
The Speks are a six-piece traditional Irish music band based on Glasses Island, a magical island out in the middle of the ocean, off the coast of County Clare, where everybody wears glasses.
Their website is thespeks.com and you can stream their music on Spotify, iTunes, etc