RTÉ news2day brings you all the latest news from around the country and around the world.
news2day is broadcast Monday to Friday at 4.20pm on RTÉ2, RTÉ News and on RTÉ Player!
Click here to catch up on news2day any time on the RTÉ Player!
The new season started with a a new presenter, Reem El-Hassany from Limerick, who joined the show's 'veteran' newshound Mícheál Ó Scannáil!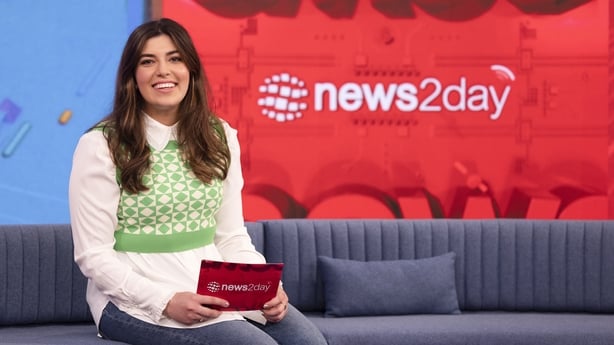 More about Reem
Reem was born in Iraq but has lived in Limerick since she was a baby when her family moved to Ireland. Reem studied her undergraduate degree in pharmacy at the University of Hertfordshire in the UK.
She worked as a pharmacist for a year, before deciding to move to South Korea and teach English to young children. But keen to follow her passion for journalism, she returned home to Limerick to study a Masters in Journalism at University of Limerick.
Throughout her studies, Reem always sought out journalistic opportunities, ranging from presenting a radio show in secondary school to working as a research assistant at her college's student's union.
She spends her free time baking, crocheting and doing all sorts of arts and crafts. Reem has five siblings and her young cousins are all very excited to watch her present news2day.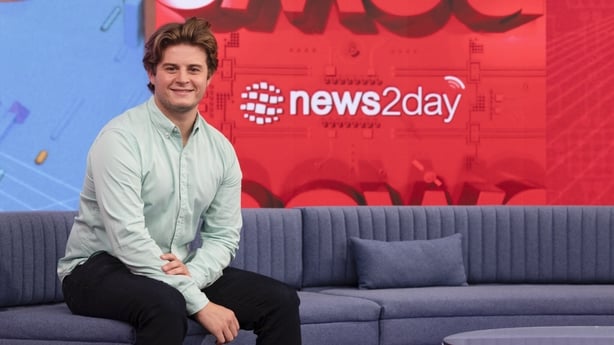 More about Mícheál
Reem joins news2day presenter Mícheál Ó Scannáil who grew up in Castetown in County Wexford.
Mícheál has been with news2day since September 2020 and this summer he worked with RTÉ Sport, reporting on the Olympics and presenting the sport news on RTÉ's Six One News.
Mícheál attended Gaelscoil an Inbhir Mhóir and Gorey Community School.
news2day is broadcast Monday to Friday at 4.20pm on RTÉ2, RTÉ News and on RTÉ Player!