Let's Find Out, RTEjr's science series made with their friends at Science Foundation Ireland is back!! And it's Science Week too, so it's perfect timing.
Tune in weekdays on RTÉjr at 7am and again at 2.30pm plus you can watch it on RTÉ Player whenever you want!
All aboard the spaceship Curiosity, captained by a furry alien named Zoom and her human crew mates, scientists Mark Langtry and new crew member Amy Hassett.
In each episode, Zoom asks a question about planet earth and the crew try to answer it for her, along with the help of some super smart earthling kids.
And there's always a trip to somewhere spectacular! Well, there's no point having a spaceship if you don't use it go to really cool places.
Let's meet the humans...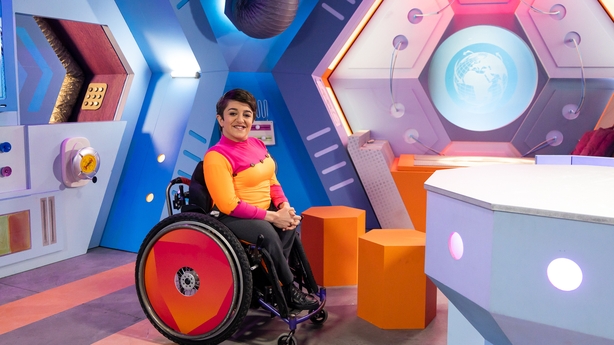 When Amy is not on board Curiosity she is studying for a PhD in Neuroscience. We asked her two quick questions to help you get to know her.
What's the best thing about science?
The best thing about science for me, is that it helps us to see the world around us in new ways. As scientists, we get to discover things that no one else has discovered before and then we get to tell about it! That's my favourite part.
Why did you become a scientist?
I became a scientist because I love experimenting with things - whether that's a new recipe for dinner, or going to a new place, or trying a new route for my evening walk. I experiment with just about everything that I do. And as a scientist, not only do I get to experiment with things at home, but then I get to go and do it every day for my job!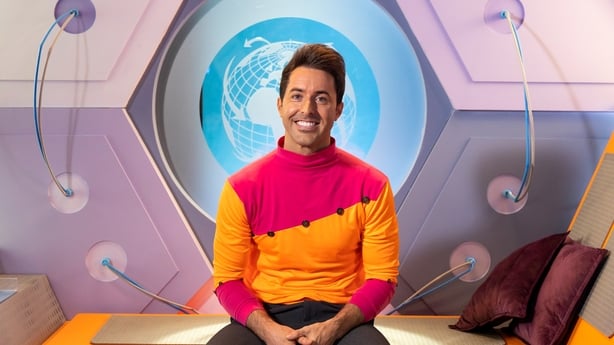 Fans of the show will already know Mark. He is a Theoretical Physicist and Head of Science & Sport at Explorium - Ireland's National Science Centre. We asked him a couple of questions too...
What is the best thing about science?
The best thing about science, is that it is the study of everything in nature, how things work and why. Big things, like planets, stars, and galaxies, and small things like atoms, molecules…and even cats….although I'm not sure anyone can explain what my cat gets up to!
Why did you become a scientist?
The more you learn, the more it can help you achieve your dreams, whatever they may be; creating a vaccine, developing robots, travelling to space, or even how to score more goals in football!!
AND check out RTÉ Learn and RTÉ Kids online next week for some cool experiment for kids every day as part of Science Week 2021!