Liam McGrath, executive producer of The Silent Civil War, explains how hours of audio recordings with Irish revolutionaries made their way from an attic in Washington D.C. back to Ireland.
Jim Dolan remembers a day in March 1972 when his dad welcomed a young US PhD student, Harlan J. Strauss, to his home in Dublin. He remembers his dad saying: 'go away now, I have to talk to this man about some important things'. Before being shooed out of the living room, Jim remembers looking at a fancy audio recording machine and then that was it, he was outside and the door closed.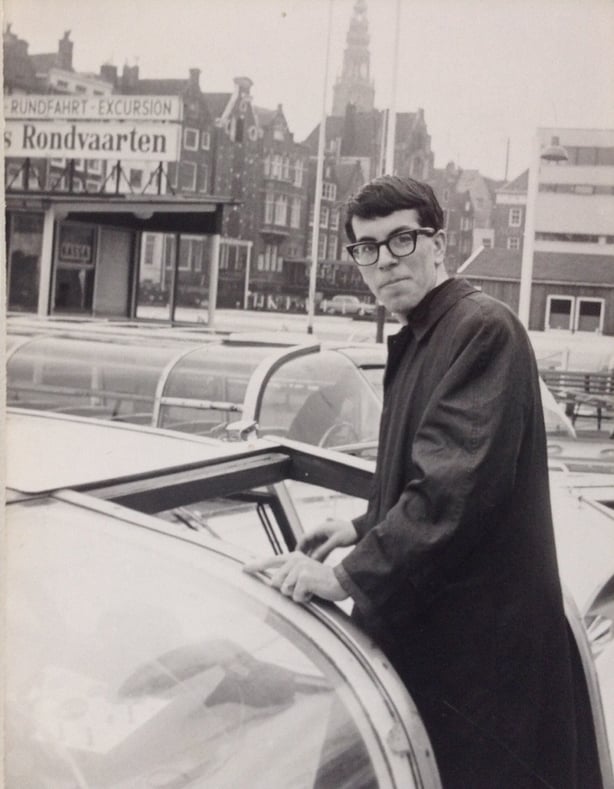 Jim's father, Jimmy Dolan, worked in Boland's Mill as a young man and was there when rebel forces occupied it in 1916. He became active himself with the IRA during the War of Independence and was shoulder-to-shoulder with many people who later became household names. Jim's uncle, Johnny Dolan, was a member of Michael Collins' Active Service Unit at that same time. In March 1921, Johnny's left leg was amputated after being shot during an attack on auxiliary British forces at the Great Brunswick police station in Dublin (now Pearse Street Garda station). During the Civil War, the two men found themselves on different sides of the conflict.
Not long after Jimmy Dolan passed away in March, 1980, Jim was going through his father's old stuff and came across a letter from H.J. Strauss with an address in Washington D.C. Inside was a transcription of the interview that Strauss had conducted with his father that day in 1972. Here was a hidden treasure, a wealth of information and stories, much of which he had never heard from his father. It ignited in him an interest in Irish history and the role that his father - and indeed his uncle Johnny - had played in the formative days of the Irish state.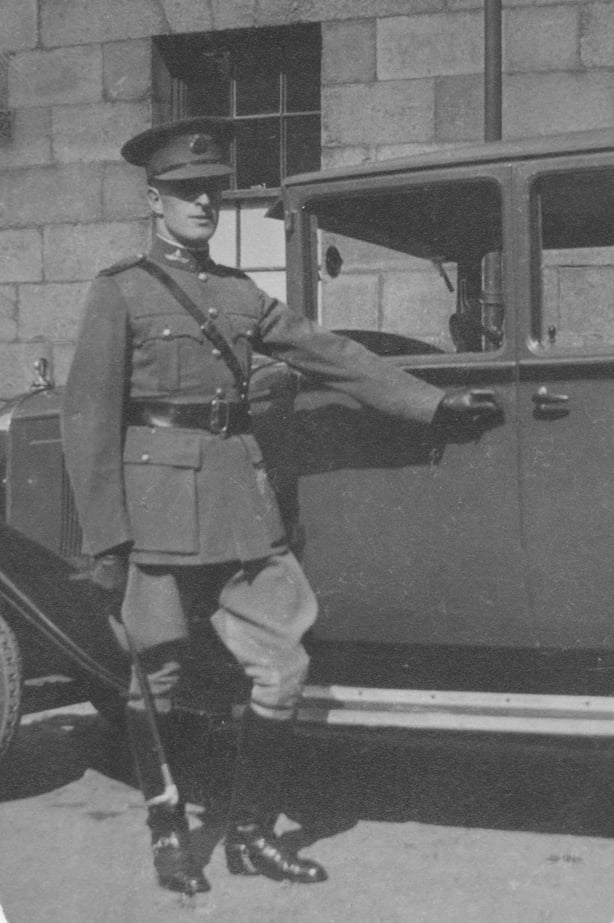 His father's voice
The memory of that audio recorder always stayed in Jim's mind, and he wondered if, somewhere out there, an audio recording of his father's voice, recorded on that day in 1972, existed. During the early 2000's, with the internet still in its infancy, Jim began to Google 'H.J.Strauss Washington'. He quickly came across a Harlan J. Strauss, who was then employed at the Pentagon. Could this be the same man he remembered as a child?
After he located a telephone number, he was soon talking directly to Harlan. It was indeed the same person, a man who remembered talking to Jim's father and who confirmed that, yes, he had recorded Jimmy Dolan on an audio cassette. Within weeks, Jim took receipt of a CD ROM sent from Washington on which, to his delight, his father's voice had been captured. Harlan also enclosed a list of others he recorded in Ireland in 1972 and it read like a 'who's who' of the Irish revolutionary period.

Back to the future
Fast forward to 2019. Jim Dolan was enjoying a music session in a pub in Dublin at which an old friend of his, Tommy Keyes, was performing. He found himself talking to Jackie O'Mahony, Tommy's wife, and, during that discussion, they spoke about Irish history and about how his dad had been involved in the burning of the Customs House in Dublin in 1921.
Jackie asked if he would talk to her daughter, Catherine, a documentary producer and, when they eventually met, Jim told her and her, and her producer colleague, Áine O'Neill all about Harlan J. Strauss. Within weeks, Catherine and Áine, were en route to Berlin to meet Harlan - accompanied also by Jim Dolan - and the rest is now 'history'.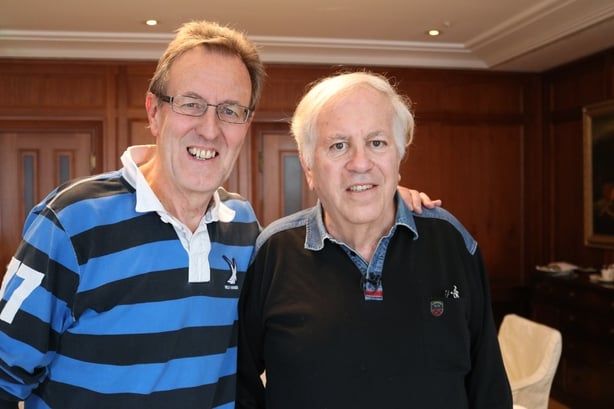 When Scratch Films, RTÉ and UCD subsequently launched the Civil War Memory Project, Catherine and Áine invited Harlan back to Ireland to make contemporary recordings for this new archive and to meet the families of some of those he met back in the early 1970's.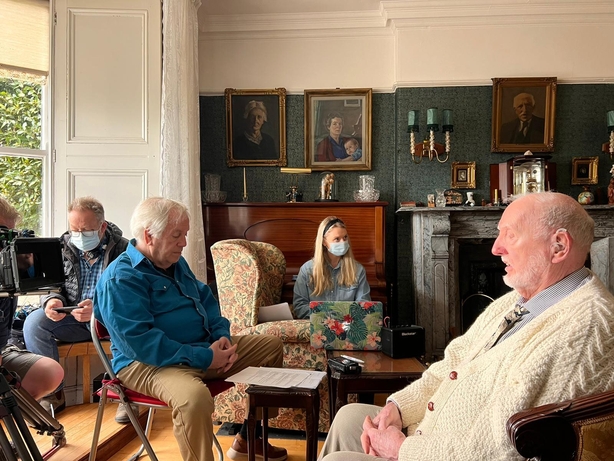 While in Ireland, Harlan made the decision to donate the 'Harlan J. Strauss Irish Revolution Oral History Collection' – an archive of 32 interviews and thirty hours of audio recordings – to The National Folklore Collection in UCD, where it will be preserved and made available to researchers and students for generations to come.
The Silent Civil War airs on RTE 1 on 26th April and May 3rd at 9.35pm and is available on the RTE Player. This production is supported through the Decade of Centenaries Programme 2012-2023 by the Department of Tourism, Culture, Arts, Gaeltacht, Sport and Media.
If you'd like to contribute to the Civil War Memory Project collection, you can do so by contacting: bealoideas@ucd.ie