The effects of the potato blight on the residents of the Scottish island of Barra was devastating. James Hunter explains what happened when the blight took hold - and how it both resembled and differed from what happened in Ireland
When, on Wednesday 13 January 1847, George Pole made his way into Bruernish, a crofting or smallholding settlement on the Hebridean island of Barra, its people's miseries were readily apparent. The source of those miseries was the blight that had deprived Bruernish and neighbouring communities of potatoes.
This would not have mattered had alternative foodstuffs been available in quantity. But they were not. Time was when Barra was a grain-producing locality where oatmeal and barleymeal were readily to be had. But that time had long gone.
In Bruernish, George Pole reported, 'I found few families with any meal at all.' What he did find, on 'entering the dwellings' constituting this 'little village', were 'diarrhoea and typhus fever' – standard accompaniments of famine.
'The approach to the cottages was paved with shells'
Outside, crunching under Pole's boots, was 'evidence', as he put it, of Bruernish people's desperate search for food: 'The approach to the cottages was paved with … shells'. Those shells came from Barra's beaches. Mostly they had contained cockles – the only thing that Bruernish folk could find to eat.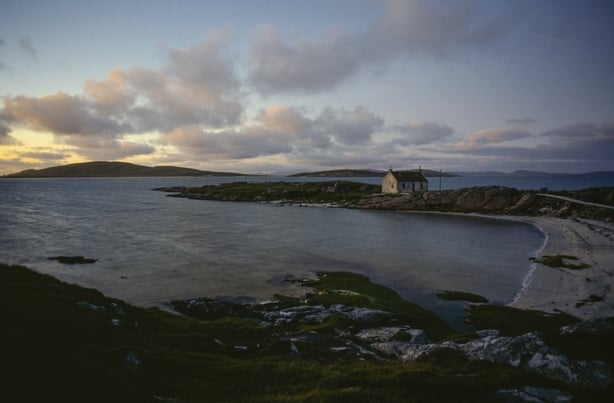 Pole was an 'inspecting officer' on the staff of the Commissariat, the government agency made responsible the previous autumn for famine relief in Scotland's Highlands and Islands. Prior to his being sent in October to the Scottish north, Pole had been stationed in Ireland where, during the spring and summer of 1846, he had managed a Commissariat food depot at Banagher in County Offaly.
'A fearful state'
There and in what he called 'the wretched fastnesses' of the Tipperary hill country, Pole felt he would help prevent deaths that might otherwise have followed the failure of Ireland's 1845 potato crop. But the blight's renewed onset in 1846 had left him in pessimistic mood. Ireland, he wrote in September, was 'in a fearful state as regards the future prospects of the poor'.
By early 1847, as shown by Ireland's mounting death toll, Pole's forebodings had proved justified. Now it seemed to him and others that the Highlands and Islands – spared from blight in 1845 but not in 1846 – were about to experience a similar fate.
In Ireland, Pole had incurred official displeasure because he expressed himself too freely. When communicating with higher authorities, he was told that he needed to be 'cautious'. This instruction Pole now disregarded.
His despatches from Barra made clear exactly where he stood in relation both to what he had seen and to the failure, as he saw it of Barra's absentee owner, Colonel John Gordon, one of Scotland's richest men, to offer any assistance – either by way of food aid or employment – to his tenants.
  'I cannot conclude,' Pole wrote, 'without saying that I have found upon Colonel Gordon's property … greater wretchedness and privation from want of food than it has been my painful duty to investigate on other properties in the Highlands and Islands …

What an awful reflection it is that at this moment the wealthy heritor [meaning proprietor] of [Barra] is not employing the poor population … But this I affirm, that if the poor … are not employed … and that forthwith, scenes will occur … which would be disgraceful to his [Gordon's] name and injurious to the reputation of Great Britain.'
Pole's views were shared by Sheriff William Fraser-Tytler whose Inverness-shire sheriffdom included Barra and adjacent islands. 'The evidence there given,' Fraser-Tytler wrote of reports from these places, 'presents a picture second in nothing to what we read of in Ireland.'
Looming crisis
The crisis thus coming to a head originated in a land use revolution that, over the previous half century, had seen lairds or landlords remove thousands of families from inland areas and from lots of island localities as well.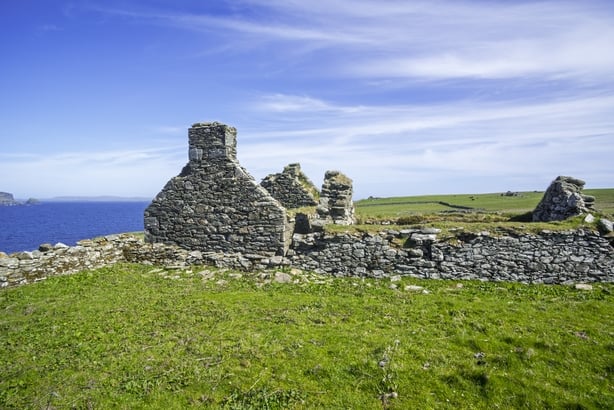 Those mass evictions or clearances had paved the way for the introduction of large-scale sheep farming. Some displaced people had left for North America. But more had been resettled on diminutive crofts where, on three or four acres of indifferent land, they became reliant on potatoes – potatoes now destroyed by blight.
Nor were the challenges confronting men like Sheriff Fraser-Tytler confined to those arising from scarcity and hunger in crofting localities in the West Highlands and Islands. Further east too there was hardship and, increasingly, unrest – especially in fishing towns and villages strung out around the Moray Firth from Aberdeenshire in the south to Caithness in the north.
Here incomes had plummeted because demand for the region's staple product, cured or salted herring, had collapsed – not least as a result of the previously vital Irish market having been lost when Ireland's growing poverty made Scottish herring unaffordable.
Anger rises
With money scarce, with boat-builders and other fishery-related tradesmen out of work, with potatoes unavailable and with the cost of the main alternative – oatmeal – rising steeply, widespread anger in fishing communities began to mount when, during January 1847, it became evident that from the wider Moray Firth region's many productive farms, more and more grain was being sent by sea to southern Scotland and to England.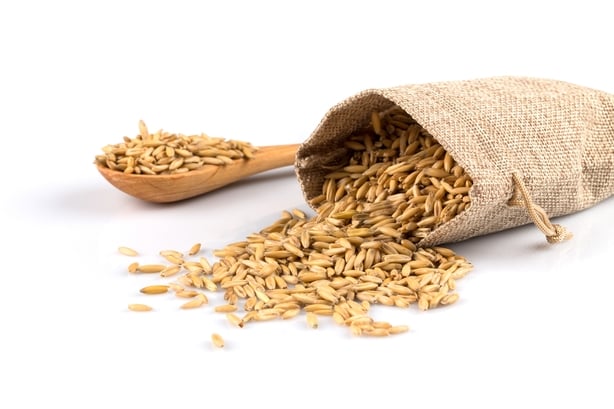 It was believed that these shipments were the cause of the soaring price of oatmeal. They needed to be stopped. This, the authorities insisted, could not be done. There could be no interference with trade. Soon, however, the shipments were halted by direct action on the part of those mostly affected. Grain carts were seized, ships boarded, harbours blockaded, the police overwhelmed. '
'Food riots have been spreading in the north of Scotland to so great an extent,' one London publication commented on 6 February, 'that several parties of military have been despatched from Edinburgh. In some parts the country is described to be nearly in a state of insurrection.'
In usually peaceful places like Garmouth, Burghead, Beauly, Avoch and Invergordon, protesters found themselves confronted by bayonet-wielding troops. In the Caithness community of Pulteneytown soldiers opened fire on a large crowd.
But what did most to restore order were remarkably successful efforts to raise – from better-off merchants, lawyers and other professionals – the funds needed to supply foodstuffs at what were, in effect, highly subsidised prices.
Charitable intervention
The same charitable impulse, in combination with the determined efforts of George Pole and his Commissariat colleagues, went a long way to preventing in Scotland's crofting areas a repetition of Ireland's awful tragedy. Earliest in the field with aid was the Free Church, a newly established Presbyterian denomination whose members had broken with the mainstream Church of Scotland.
By the close of 1846, drawing on cash contributions from urban congregations, the Free Church was delivering oatmeal to famine-affected families all across the West Highlands and Islands. Nor was this assistance confined to Free Church adherents.
Localities like Barra, where Scotland's sixteenth-century Reformation had never taken hold and which remained overwhelmingly Catholic, were among the first beneficiaries of Free Church assistance.
Soon millions of pounds at present-day values were accruing to an interdenominational charity that took shape in early 1847 – a charity to which the government was eventually to hand the primary responsibility for Highlands and Islands famine relief.
There would be deaths from hunger in the Hebrides and on the mainland, but these, in marked contrast to what was happening in Ireland, would amount to more than a few dozen. However, this is not to say that suffering was avoided.
Kwashiorkor in Scotland
On a summer's day in 1847, Norman MacLeod, a Glasgow-based clergyman then travelling through the islands, saw what protracted hunger does to people.
'We started on Monday morning for South Uist,' MacLeod reported, 'The scene ... which we witnessed, as we entered the estate of Colonel Gordon [who owned South Uist as well as Barra], was deplorable, nay heart-rending. On one beach the whole population of the country seemed to be gathering the precious cockles, hundreds of people with creels – men, women and naked children all at work … I never witnessed such countenances – starvation on many faces – the children with their melancholy looks, big-looking knees, hollow eyes, swollen-like bellies. God help them! I never did witness such wretchedness.'
  'Children with … big-looking knees, hollow eyes, swollen-like bellies': We've all seen images of such children in news coverage of drought-related crises in sub-Saharan Africa. They are indications of kwashiorkor, a severe form of malnutrition.
Kwashiorkor, according to modern Britain's National Health Service, is nowadays confined largely to the world's 'developing regions'. But in 1847, as a consequence of famine, there was no lack of kwashiorkor in the Highlands and Islands of Scotland.
This piece is part of the Great Irish Famine project from RTE History and UCC and its contents do not represent or reflect the views of RTÉ.