He was the young officer who played a key role in the Civil War - but he was troubled by how the conflict played out towards the end of 1922. Sean Boyne tells the story of Emmet Dalton
As a senior officer in the National Army, Emmet Dalton, aged only twenty-four years, played a crucial role in the Irish Civil War, and figured in some notable events during that conflict. Born in Fall River, Massachusetts in March 1898, Dalton was brought to Dublin as a young boy by his Irish-American parents.
Emmet's father, James F. Dalton was a supporter of John Redmond's Irish Parliamentary Party. As a 2nd Lieutenant with the Royal Dublin Fusiliers during the Great War, Dalton received the Military Cross for bravery at the Battle of the Somme. He served with the Leinster Regiment in Salonika, Palestine, France and Flanders, and attained the rank of Captain.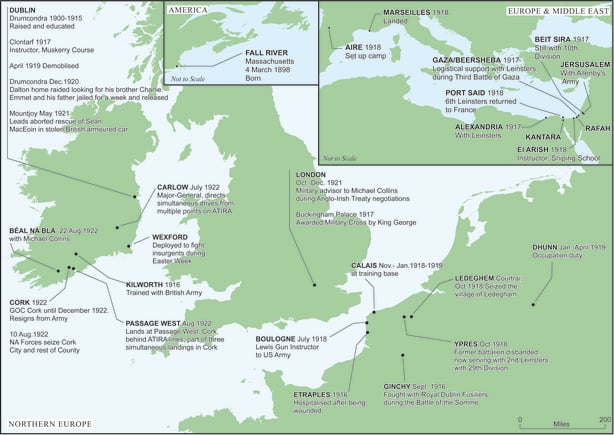 Loyalty to Collins
After the war, through his younger brother Charlie who was now in the IRA, Emmet Dalton was invited to give talks on military matters to IRA members, ultimately becoming Director of Training in IRA GHQ during the War of Independence. He formed a close bond with intelligence chief Michael Collins, who brought him to London as an adviser during the 1921 Treaty talks with the British. When the republican movement split over the Treaty, he stayed loyal to Collins, and became Director of Training in the new National Army. He considered that the Treaty's approval by the Dáil, albeit by a small majority, gave the Treaty legitimacy.
At the end of June 1922, Dalton, now a Major General and Director of Operations in the fledgling army, commanded the field guns (supplied by the British) that bombarded the anti-Treaty IRA garrison at the Four Courts in Dublin. The garrison had refused an ultimatum to evacuate the complex. This engagement is generally seen as the start of the Civil War.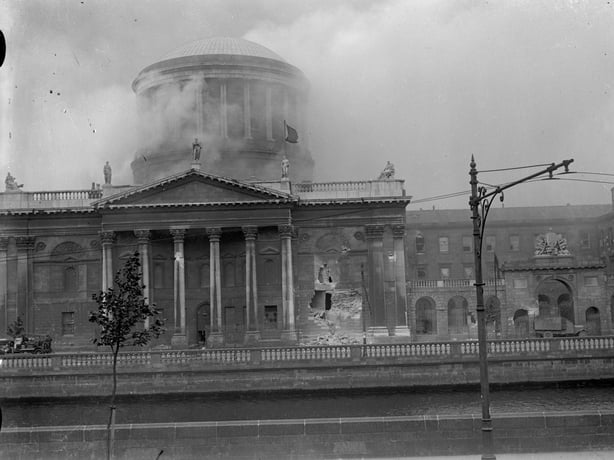 After the seizure of the Four Courts and the ensuing "Battle of the Hotels" which drove the IRA from central Dublin, Dalton was sent on a troubleshooting mission to Dundalk. There was concern about the stance of local commander Frank Aiken, who would ultimately take the anti-Treaty side in the conflict. As the National Army rapidly expanded, Dalton had an important role in organising recruitment and training and liaised with an ex-servicemen's group to recruit men with particular military specialities and expertise.
Dalton's previous experience in the British Army, and his leadership qualities, proved valuable in his role as a senior National Army officer. In July, as Commander of Eastern Command, Dalton showed considerable organisational skill in rapidly deploying up to 1,000 men to occupy a range of positions to secure south Leinster, some elements encountering strong IRA resistance. Dalton had a personal role in the seizure of the County Wicklow town of Baltinglass, and narrowly escaped death when a sniper's bullet shattered the steering wheel of the vehicle he was driving.
The Battle for Cork
In early August, Dalton led one of the most significant operations of the Civil War, the seaborne invasion of Cork city and county. Setting off from Dublin port, he commanded a force of about 800 men in four ships, with artillery, armoured cars and lorries.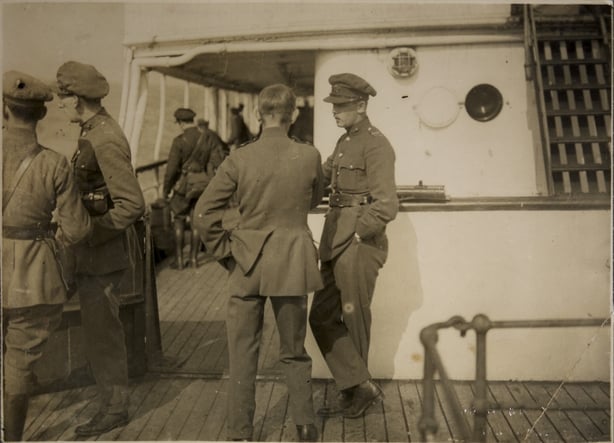 Dalton was with the main force that landed from two ships at Passage West in Cork harbour; another contingent landed at Youghal to the east, and yet another at Union Hall to the west. As Dalton's forces advanced from Passage West towards Cork city, they encountered stiff IRA resistance at Rochestown and Douglas. IRA forces ultimately retreated and Dalton's men were unopposed as they occupied the city.
After the landings, National Army forces fanned out to occupy the main towns. Additional personnel were recruited locally and reinforcements arrived by sea. In Cork city, Dalton set up his headquarters in a leading hotel, the Imperial, and was welcomed by church leaders and local dignitaries.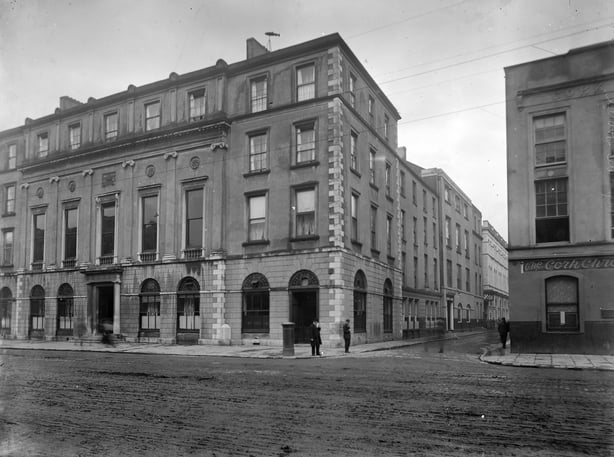 The Battle for Cork was the last major conventional engagement of the war. It was a significant setback for the IRA, which now relied on guerrilla tactics, having lost its last major stronghold. Following representations from local citizens, Dalton set up an unarmed police force, the Cork City Patrol, which operated until the Civic Guard arrived in November.
An unexpected visitor
Just over a week after taking Cork, Dalton had an unexpected visitor. On Sunday, 20 August, National Army Commander in Chief Michael Collins arrived from Dublin with a convoy. Dalton recalled later that he warned Collins that being in the area was an 'unnecessary risk'. Collins replied, 'Nobody will shoot me in my own county.' Two days later, Dalton was travelling in Collins's touring car when their convoy was ambushed at Béal na Blá and Collins was killed. Dalton and other shocked comrades escorted Collins's remains on a ship back to Dublin for one of the biggest funerals ever seen in the city.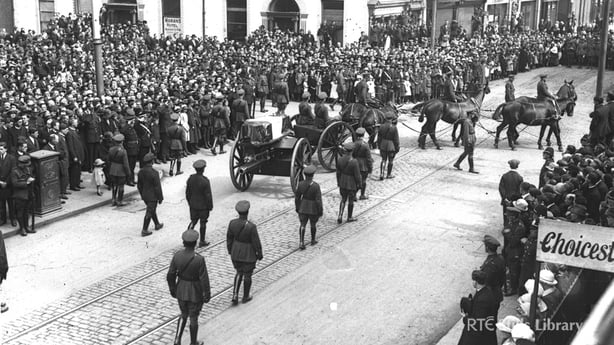 As the IRA re-organised, employing guerrilla tactics, Dalton felt under severe pressure. He had a big area to cover; posts in isolated districts were vulnerable, and he constantly petitioned GHQ for additional men and material. In an 11 September message to GHQ he accused Limerick-based General O'Duffy of failing to cooperate with him in moving against the 'Irregulars' in the remote areas where they had gathered.
A firm believer in air support for reconnaissance and other purposes, Dalton ensured that the National Army's Military Air Service deployed aircraft at Fermoy airfield. He requested the use of the gunboat Helga, which landed troops, under fire, at Courtmacsherry on 7 September. Meanwhile Dalton and some fellow officers, through intermediaries, made overtures to the IRA about a cessation of hostilities.
Wartime romance
On 9 October Dalton married his fiancé Alice Shannon in Cork – for security reasons, the ceremony was held in the well-guarded Imperial Hotel, where he resided.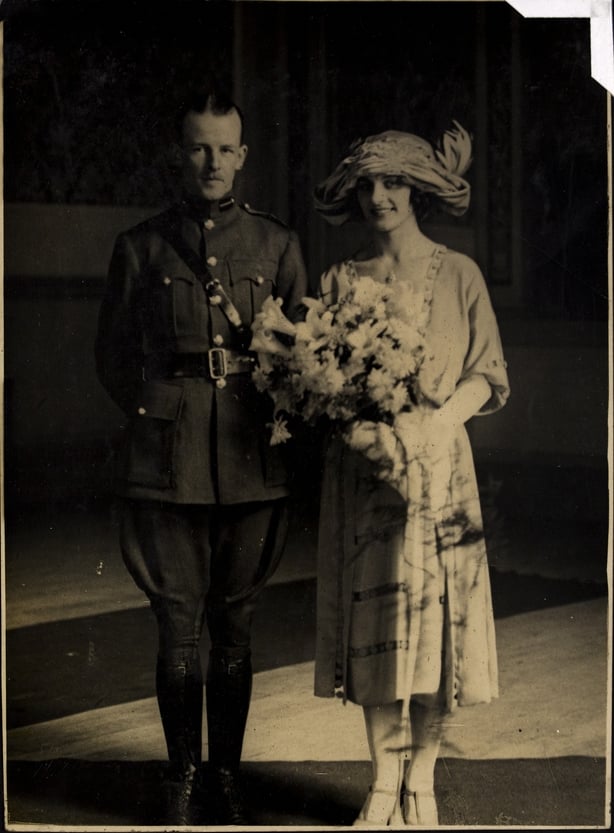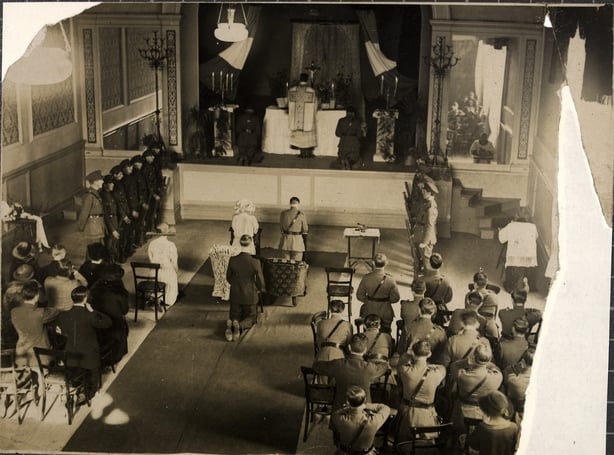 By November, his command area had four district commands, deploying forces with a strength of 3,220. Towards the end of 1922 Dalton decided to resign from the army. Decades later, in an interview, he said he was concerned about legislation prescribing the death penalty for 'Irregulars' for various offences. He pointed out to army commander General Mulcahy that he had 1,800 prisoners in jail in Cork. Was he expected to try them and carry out executions?
Unwilling to execute
Dalton, frustrated and angry over the killing and wounding of his soldiers, had lobbied for the death penalty, but when it was introduced he seemed reluctant to go along with it. During his time in charge of Cork Command, no prisoners were executed under the new legislation, although there were some alarming extra-judicial killings by National Army personnel, and a National Army private had been court-martialled by Cork Command and executed on 1 September for giving ammunition to the enemy.
There may have been additional factors that led Dalton to resign. Collins's death seemed to weigh heavily on him, and he was frustrated by the lack of transport, equipment and other support for his troops. He later expressed the belief that he was not letting the Free State down, as the war had essentially been won.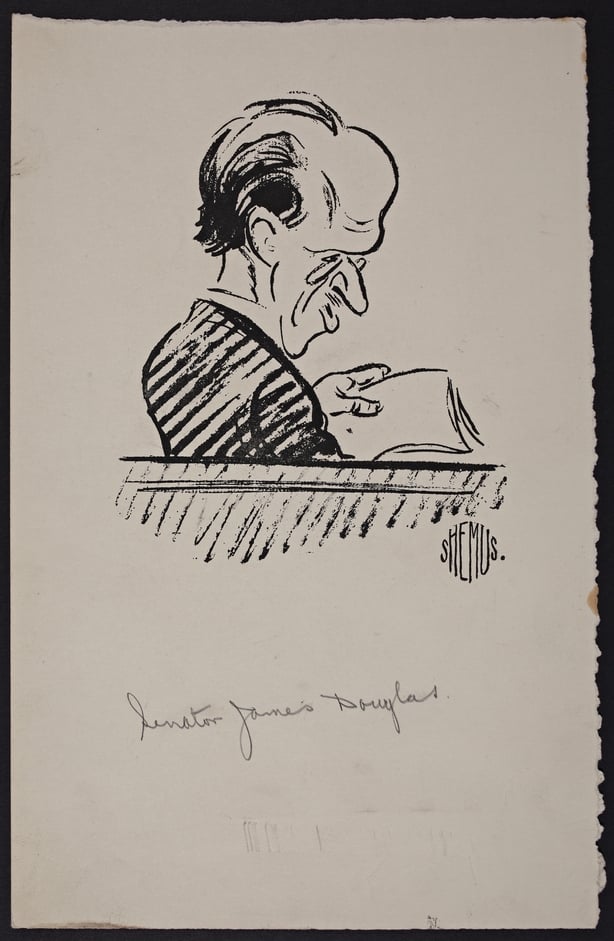 In December 1922 Dalton became the first Clerk of the Senate and, in a February memo to influential Senate Vice-Chairman James Douglas, he advocated moves to end the war, urging that talks be held with anti-Treaty military leaders to arrange a truce. Dalton, who went on to found Ardmore film studio in 1958, always blamed anti-Treaty political leader Éamon de Valera for the Civil War.
This article is part of the Civil War project coordinated by UCC and based on The Atlas of the Irish Revolution edited by John Crowley, Donal Ó Drisceoil, Mike Murphy and John Borgonovo. Its contents do not represent or reflect the views of RTÉ.