Musician Declan O'Rourke explains how he came to chronicle the Famine in his music
Around the year 2000, my mother, while researching some family history, unearthed my grandfather's birth certificate and discovered that his place of birth was listed as 'The Workhouse, Gort'. We did not know what that meant but were, of course, intrigued.
One day, later that year, passing through Eason's on O'Connell Street, I stumbled across a book titled The Workhouses of Ireland, by John O'Connor. I would soon find out, courtesy of O'Connor's book, that the workhouses were institutions, built the country over on the eve of the Great Famine, that became synonymous with that period of our history.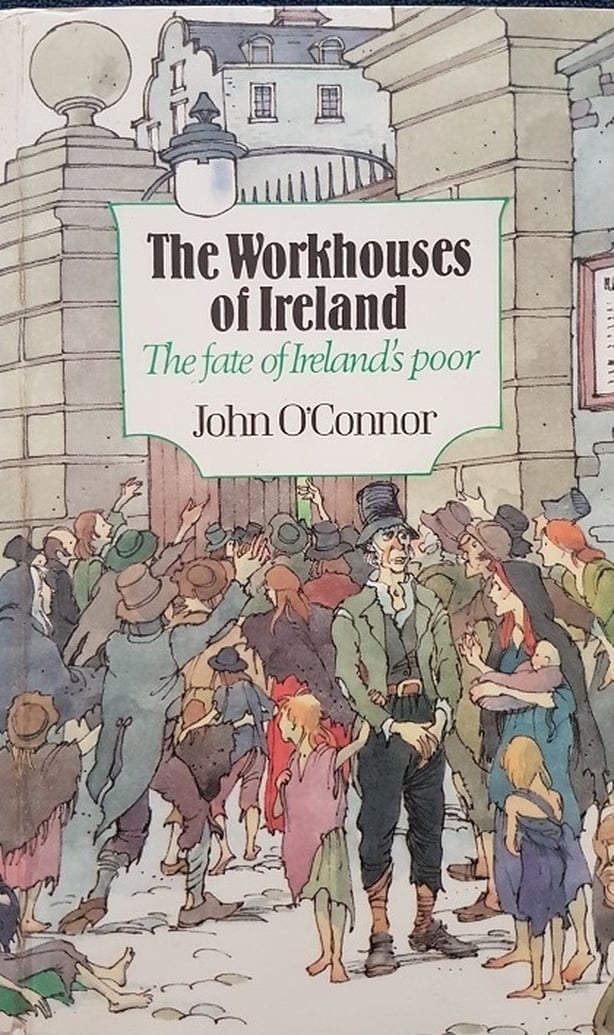 I'll never forget the experience of sitting upstairs on the bus home that day; of opening the book, and halfway down the first page, reading the story of the O'Buachalla family recorded by an t-Athair Peadar O'Laoghaire, (1839-1920).
'The man carried his wife from the workhouse to their old home, mile after weary mile, and was discovered next morning dead, his wife's feet held to his chest, as if he were trying to warm them.' 
I was immediately struck by the poignancy - the beauty, even - of that reality, and so began a fascination with this chapter of our history that has never waned. My next thought, as a young writer, was, "Why don't we, as a nation, all know this story?" 
But perhaps even more importantly, I was sure that nobody, regardless of nationality, or heritage, could read that story and be unmoved by it. So, I set out to honour it and to share it— the way I best knew how to — through song.
Poor Boy's Shoes
It took me perhaps two years to write 'Poor Boy's Shoes', a song inspired by O'Laoghaire's account of the O'Buachalla family. In the rest of O'Connor's book, I found many more powerful stories, and beyond it began to digest whatever I could on the subject.
It quickly became clear that one song could not do justice to the scale of the history. I also realised that, despite the wide-scale impact of the Famine, the subject seemed to have been grossly neglected, in relative terms, in the realms of the arts and culture - certainly in song in more recent times. 
This motivated my mission: to research thoroughly, no matter how long it might take, and to chronicle a collection of Famine stories in song.
We need your consent to load this YouTube contentWe use YouTube to manage extra content that can set cookies on your device and collect data about your activity. Please review their details and accept them to load the content.Manage Preferences
Although the subject is not completely devoid of offerings by artists of various disciplines and forms, many of them laudable, credit is due to the academic community who led the charge in bringing about a sort of revival of interest in the subject from the mid-nineties onwards. I have them to thank for introducing me to, and educating me about, the Famine.
But still, I felt that as a songwriter, I could bring something to the subject that the academic, the visual artist, even the contemporary poet of the 1840's could not. I would attempt to document it in a different way — to re-humanise it using the language of our own time, appealing to the listener's own imagination and empathy against the emotional backdrop that only music can paint. 
I would draw on those surviving personal accounts, that were so vivid, so powerful, and so universal, but often confined to the realm of academia. Or worse, deemed too dark and depressing to engage with.
The human story
The task of the historian is to research and deliver informed texts and statistics to enhance our understanding of a subject. The artist, on the other hand, can magnify one tiny drop of the entire tragedy distilled, and deliver it in terms that are relatable on a purely human level.
By musically documenting one tiny fragment intimately, I felt that I might, ironically, give a sense of the disaster's devastating impact on another scale. That is what I set out to achieve in delivering these songs. 
I also wanted to show people that in spite of the sadness, tragedy, and horror, the Famine period was incredibly dynamic, and full of colour, of human beauty, determination, resilience, even heroism; of incredibly moving and inspirational stories worthy of our engagement — stories like that of the O'Buachalla family - and that there is so much to learn from them.
These are the stories of our ancestors. They are our stories. And they are fundamental to our understanding of who we are.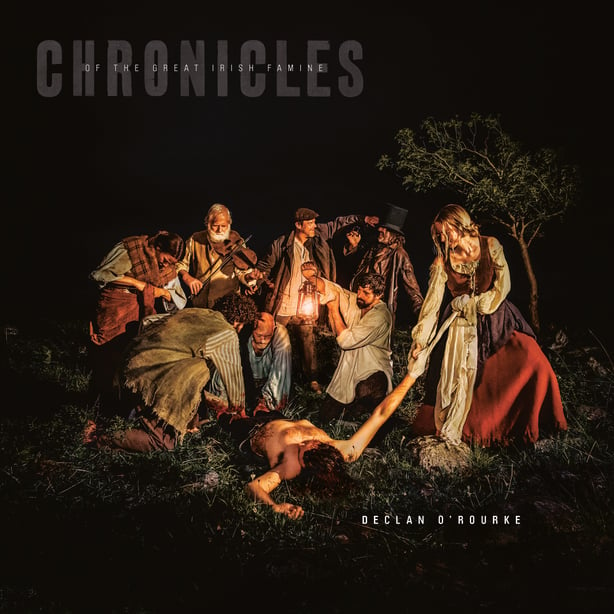 Famine chronicles 
It took me almost seventeen years to complete, but in 2017 I recorded thirteen songs for what became Chronicles of the Great Irish Famine. Throughout the long period of writing, I was hugely encouraged by the response of audiences to each new song.
Despite my own passion, I had, in truth, expected that the subject of famine might not be all that attractive to the average concert-goer. But the guttural and emotive reactions only gave grist to my mill and motivated me to continue the task.
The greatest challenge I faced along the way was attempting to turn over every stone in such a vast sea of information, which of course turned out to be an impossible task. 
Eyewitness account 
Another that I found very powerful was the first-hand experience of the Famine chronicled in the diary of Asenath Nicholson,  Annals of the Famine in Ireland. I found it frustrating at times that she decided to 'spare the reader' the details of some things she had witnessed, and at times preached more about religion and her own moral code than might be accepted today, but that was indicative of the era.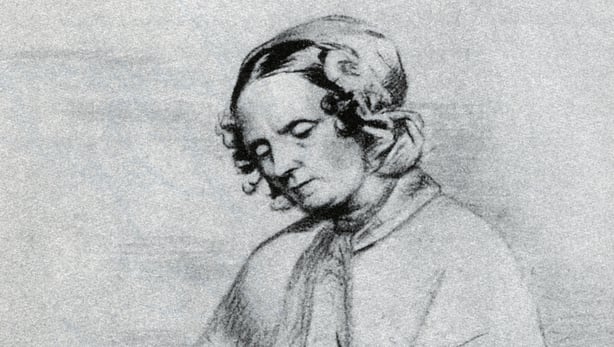 Nonetheless she provided some incredible accounts of what she witnessed around the country, and preserved details that, in the vast majority of cases, were lost to time.
In one entry she described coming across the grave of a young woman who had been buried in haste, likely by a relative who had precious little energy or resources. The best they had managed was to cover her body loosely with a pile of stones —a common occurrence when the graveyards were choked with bodies and there was a desperate shortage of consecrated ground in which to inter the dead.
Nicholson described how there were strands of the girl's hair still visible and, free to drift up through the rocks of the makeshift grave, they were left blowing about in the wind. It was an absolutely haunting image.
We need your consent to load this YouTube contentWe use YouTube to manage extra content that can set cookies on your device and collect data about your activity. Please review their details and accept them to load the content.Manage Preferences
I wrote 'Her Silken Brown Hair' based on the description, the only one of the full collection of songs not included on Chronicles of The Great Irish Famine. The only reason for leaving it out was that I had committed it to another record the year before - In Full Colour - made with the RTÉ Concert Orchestra, whose accompaniment made for a most evocative rendering of the song. 
Ongoing Work
In the summer of 2018, while visiting West Cork, I very unexpectedly learned that the remains of the stone cabin inhabited by the O'Buachalla family were still in existence, and I was taken to see them. Having sung, thought, and talked about those people for so long, it was incredibly profound to witness with my own eyes, the spot where their story had ended so tragically.
But ironically, it made me realise that I had not yet finished with their story. I had yet more work to do.
 This piece is part of the Great Irish Famine project coordinated by UCC and based on the Atlas of the Great Irish Famine. Its contents do not represent or reflect the views of RTÉ.