The country house could be represented as the most powerful symbol of British colonialism and imperialism in Ireland. But why were more of them burnt out during the Civil War than the War of Independence? Terence Dooley explains
The great transfer of land ownership that took place in Ireland under the 1903 Land Act led to the migration of many landlords and the abandonment of their Big Houses. How many has yet to be established. However, some indication of the number who remained can be taken from a British government parliamentary return of 1906 which distinguished 1,629 demesnes on which there was 'a mansion' and calculated that these landowners continued to hold approximately 2.6 million acres of land.
Big Houses did not look out of place if they continued to be surrounded by hundreds of acres of demesne and parkland, and in very many parishes, towns, and villages across Ireland (such as Maynooth, Abbeyleix, Westport, Mitchelstown, Rockcorry, Strokestown and Birr), the bonds between aristocratic families and the wider local community had not been entirely sundered by the break-up of estates.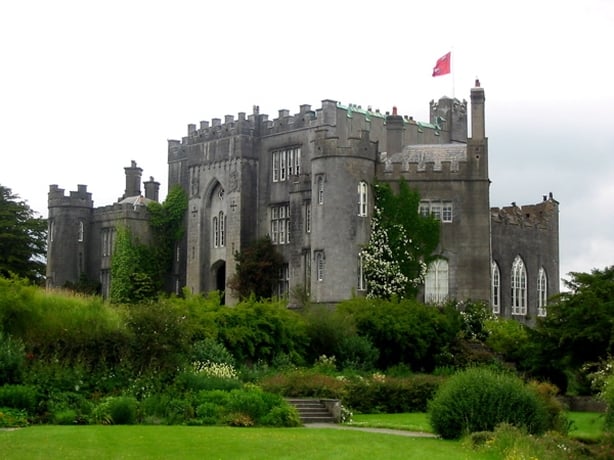 Powerful symbols
Big Houses did, however, occupy an ambivalent position. Nationalists who wanted to denigrate them could simply date the most significant building boom of c.1720-40 to the aftermath of the defeat of the Catholic threat in the wars of 1689-91, the subsequent introduction of the Penal Laws after 1695, which discriminated against Catholics, particularly in land ownership, and the social engineering process that resulted in the almost complete transfer of land out of native Catholic hands to Protestant landlords. The country house could be represented as the most powerful and symbolic signifier of British colonialism and imperialism in Ireland.
In 1920-23, almost 300 Big Houses became the victims of revolution. During the War of Independence, houses were burned because their loyalist owners showed sympathy towards the Crown forces, or in more extreme cases colluded with them. They were targeted by the IRA as counter-reprisal targets for the destruction of property by the Black and Tans and Auxiliaries. But they were also targeted because of agrarian tensions linked to the demand for the redistribution of demesne and untenanted lands. In other words, houses were burned for social as well as political reasons.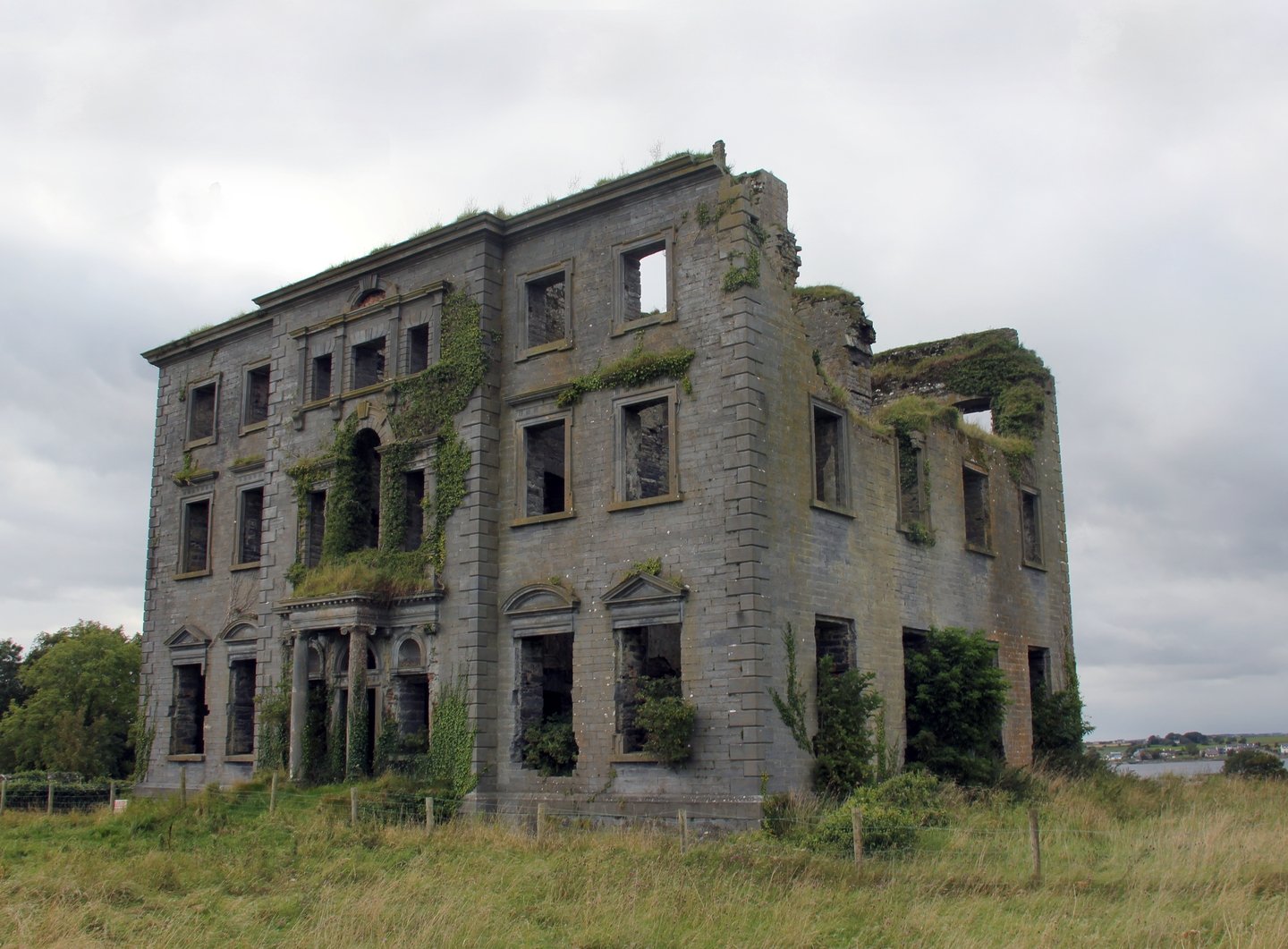 Motives for Big House burnings during the Civil War
There was a dramatic increase in burnings during the Civil War, 1922-23. The obvious facilitator of this increase was the absence of all forces of law and order in the countryside following the withdrawal of the Crown forces in 1922 and the disbandment of the RIC.
As had happened during the War of Independence, houses were destroyed for what might loosely be termed military reasons. Mansions such as those in Macroom in Cork and Tullamaine in Tipperary were commandeered by anti-Treatyites and burned when they had to evacuate upon the approach of the National Army.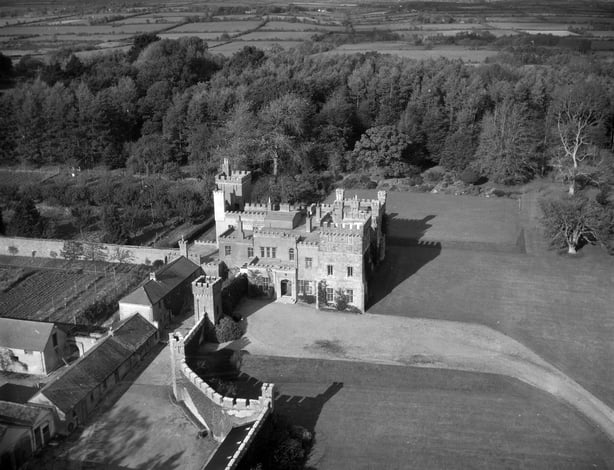 There was no discernible military logic to this strategy, but there is an argument to be made that civil war conditions continued to provide opportunity for republicans to dismantle the symbolic architecture of the coloniser's colonial Big House.
There was a political dimension to the destruction of several Big Houses belonging to senators of the Free State, burned by the anti-Treaty forces in reprisal for the execution of their comrades under a Public Safety Resolution sanctioned by the Provisional Government on 28 September 1922. These included such homes of the former landed elite as Palmerstown in County Kildare, Cappoquin in Waterford, and Ballynastragh in Wexford.
Ulterior Motives
Very often there were ulterior motives as well, linked to social or agrarian factors. The destruction of Lord Lansdowne's home at Derreen in Kerry on 20 September 1922 is instructive in this respect. It might have been burned to rid the area of a strong colonial presence, or because Lansdowne was a senator, or because he had a notorious reputation as a capricious landlord during the Land War.
However, local rector Rev Almoner made a telling disclosure to the Minister for Home Affairs: 'The offenders were Republicans and Free Staters in about equal proportions and acting on no mandate but their own'. Before he died in 1927, Lansdowne sold his remaining estates to the Irish Land Commission, which was arguably the primary outcome desired by those who wreaked havoc on the estate in 1922-23.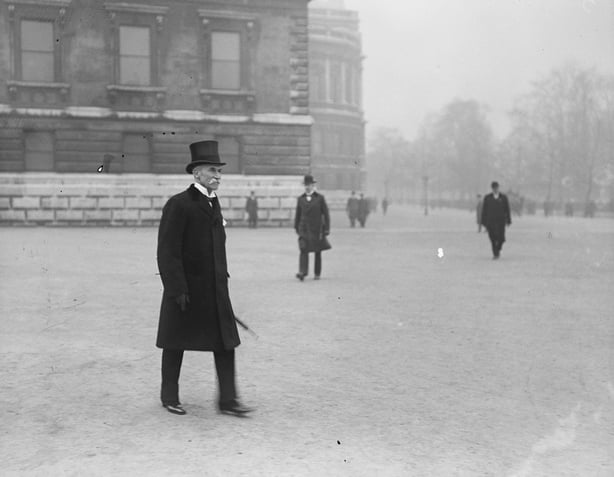 In the final analysis, it was the traditional role of Big House owners as landowners that explained the lingering resentment in many localities. The county inspector of Tipperary saw the danger coming a month after the truce of July 1921:
'The hunger for land is great, those who are landowners want more, while those who have none and who have been gunmen believe that the estates of Loyalists such as Kilboy once cleared will be divided up amongst them.'
Kilboy was burned on 4 August 1922, one of many houses where agrarian motives must be taken into consideration.
Personal grudges? Big House burnings in Northern Ireland
There was less than a dozen Big Houses destroyed in Northern Ireland (established under the Government of Ireland Act of 1920), and all during the Civil War period. The attacks began in May 1922, coinciding with the IRA's campaign intended 'to render impotent the so-called Government of Northern Ireland'.'
This goes some way to explaining the motives for the initial blitz in which eight houses were burned within a very short space of time, including Shane's Castle in County Antrim, the home of Lord O'Neill, father of Hugh O'Neill, Speaker of the Northern Ireland parliament.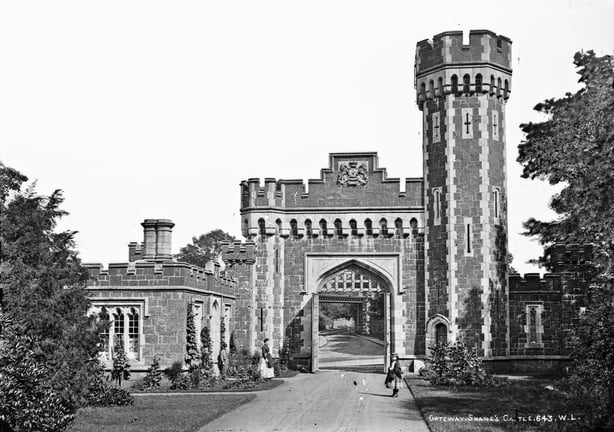 While in most cases in Northern Ireland, political motives would seem obvious, Olwen Purdue has tellingly concluded that one cannot dismiss the fact that 'the continuing sense of insecurity provided ample opportunity for disaffected individuals to avenge their own personal grudges against landlords.'
Practical plunder
In most cases, destruction was complete. Houses became glowing masses of material of all kinds, where, for example, beautifully crafted silverware might become fused with crude metal objects. Generations of material culture, magnificent interiors, family portraits, and archives were destroyed, wiping out the histories of a whole local community.
Destruction was often accompanied by looting. Lord Dunalley 'heard on excellent authority' that the contents of Kilboy were 'in many of the houses round about'. In March 1923, Kevin O'Higgins, Minister for Defence, told his Dáil colleagues that the National Army had searched houses which they found crammed with loot and resembling
'Tutankhamun's tomb… …. There were hens roosting on valuable oil paintings, there were silver candlesticks and valuable prieu dieux plundered out of the house of a neighbour that had been burned.'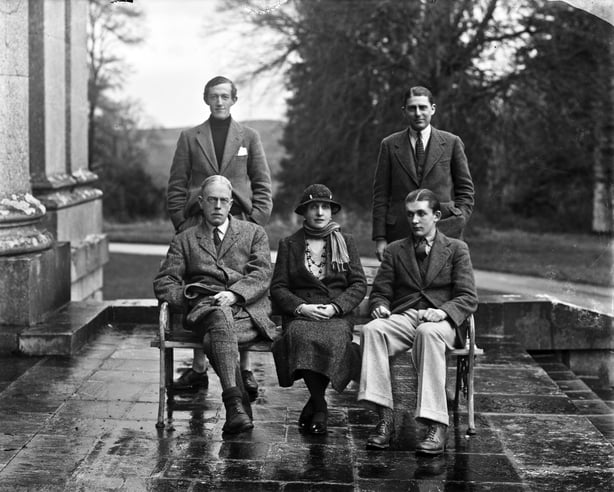 In general, ordinary people , whose moral compass changed amid civil war, looted what might be termed 'practical luxuries': a plough, in other words, was more useful to a small farmer than a silver epergne. In March 1923, Mr Justice Devitt described the looting at Glenfarne, County Leitrim:
'From far and near – from Fermanagh, Cavan and Leitrim – the people came with carts and carried away from Glenfarne everything that was portable – the timber, the rails, the whole interior of the house so that only the four walls and the roof were left, and the roof went eventually.'
1923 Land Act and the Irish Land Commission
On 3 August 1923, in their determined attempt to restore law and order, the government passed the Public Safety (Emergency Powers) (no. 2) Act. Less than a week later, the government introduced the 1923 Land Act. It had two main objectives: , the completion of land purchase and the redistribution of land for the relief of congestion. Both of these acts worked in tandem to restore rural law and order.
In the decade after the passing of the 1923 Land Act, the Irish Land Commission compulsorily acquired and redistributed hundreds of demesnes and untenanted estates. The Irish landscape was transformed as demesnes were divided into small farms.
Significantly, amongst the demesnes targeted for acquisition were those belonging to houses burned in 1920-23, including those of Lord Castlemaine (Moydrum), Lord Langford (Summerhill), Chichester Constable (Runnamoat), and Sybil Lucas-Scudamore (Castleshane).
The Land Commission also inherited emptied country houses, most of which proved unsaleable and were demolished, including the magnificent John Nash-designed Shanbally Castle in Tipperary, the architect's 'most important and largest Irish castle.'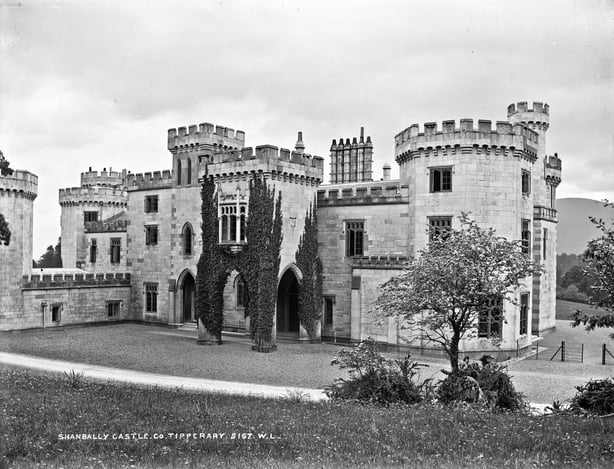 Rebuilding?
Only a tiny proportion of the houses burned during the Civil War were ever rebuilt, including Kilboy and Cappoquin. Quite simply, the compensation available under the Damage to Property (Compensation) Act 1923 was inadequate. There were owners who negotiated smaller amounts and instead of rebuilding their ancestral homes, they built houses for sale elsewhere.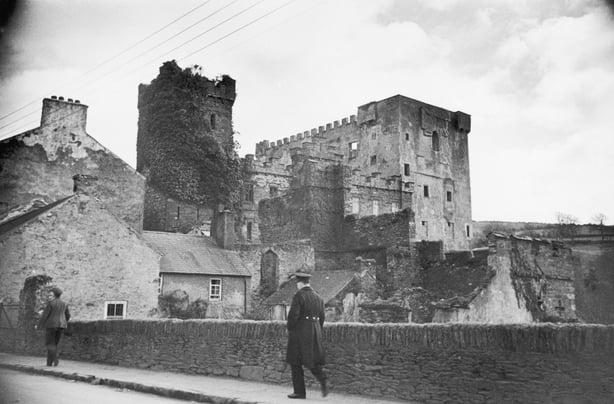 For example, Cork County Council demanded that any compensation to be paid Lady Ardilaun for the burning of Macroom Castle 'should be expended in the erection of dwelling houses suitable to the requirement of the neighbourhood of Macroom'. Colonel Charles Warden of Derryquin Castle in Kerry sold his decree for £20,000 to Dublin Corporation to build twenty-six houses on Griffith Avenue in Clontarf. J.M. Wilson, who claimed £59,000 for Currygrane in Longford, but was awarded only £12,000, built several villas in Dun Laoghaire.
Ruins such as Tyrone House in Galway and Summerhill in Meath stood like ghostly figures for generations to come, regarded by most nationalists in post-independent Ireland as symbols of a victory over the former coloniser. For many decades, it was difficult to see beyond this to contemplate their heritage value.
This article is part of the Civil War project coordinated by UCC and based on The Atlas of the Irish Revolution edited by John Crowley, Donal Ó Drisceoil, Mike Murphy and John Borgonovo. Its contents do not represent or reflect the views of RTÉ.