Ex-Home Rulers and and GPO veterans, accountants, chemists and even one papal count - who were the first TDs?
The list of those who answered "i láthair" (present) to the roll call on 21 January demonstrates the extent to which various shades of nationalism had united under the Sinn Féin banner following the 1916 Rising. The newly-elected TDs ranged from hard-line republicans like Cathal Brugha to moderate Sinn Féiners like Darrell Figgis, along with ex-Home Rulers like James O'Mara and Laurence Ginnel.
At just twenty-one years of age, Joseph Aloysius Sweeney, MP for Donegal West, was the youngest elected member, while Count Plunkett's sixty-seven years made him the eldest.
Rising Connections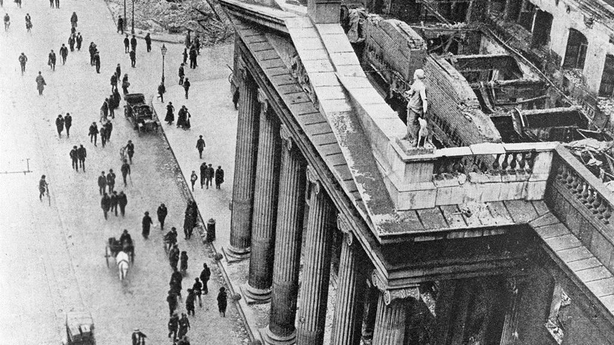 Many had impressive republican credentials and strong connections to the Easter Rising. Thirty-seven-year-old Con Collins, TD for West Limerick, had worked with Kerry TD Austin Stack in the failed attempt to land arms from the Aud in Kerry in 1916.
Richard Mulcahy, elected for Dublin Clontarf, was second-in-command to Thomas Ashe in the 1916 battle at Ashbourne, and Cathal Brugha was vice-commandant to Éamon Ceannt.
Sean T. O'Kelly was Patrick Pearse's staff officer and Philip Shanahan, TD for Dublin Harbour, was a member of Thomas McDonagh's Jacobs' garrison in 1916. Connemara TD Pádraic Ó Maille had fought alongside Liam Mellows in Galway, and Joseph Aloysius Sweeney was a member of 'Pearse's Own' fourth battalion in 1916.
Many others, like Donal Buckley, James Joseph Walsh and James Ryan could claim to have been in the GPO during Easter Week and Count Plunkett was the father of an executed signatory of the 1916 Proclamation.
Veteran Volunteers
Most had been interned or imprisoned after 1916 and remained active members of the Irish Volunteers. Richard Mulcahy and Michael Collins had emerged as leaders of the Volunteers during the intense period of reorganisation in 1917.
Mulcahy was appointed director of training and a member of the executive at the Volunteer Convention on 27 October 1917 and appointed chief of staff after the establishment of the GHQ staff in March 1918.
Thirty-nine-year-old Kerry TD Austin Stack, who had participated in the hunger strike that led to the death of Thomas Ashe in 1917, was his deputy chief of staff. Some of the elected representatives such Joseph O'Doherty, Liam Mellows and Peter Ward later served as senior IRA officers during the ensuing War of Independence.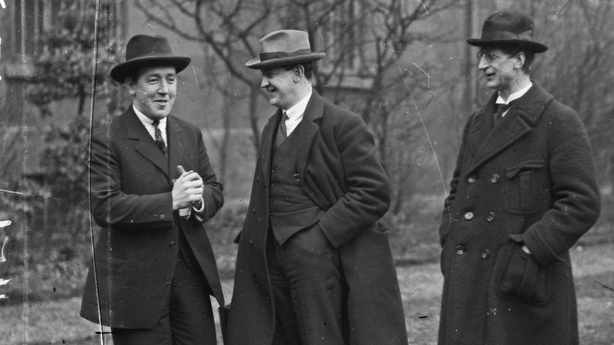 As well as their political obligations, many of the new TDs were also active members of the Gaelic League and, like Connemara's Pádraic Ó Maille, fluent in Irish. Others, like Harry Boland and Austin Stack, remained active in the GAA.
Shopkeepers, lawyers and journalists
Professions varied amongst the new members of Parliament. Donal Buckley, Kildare North and J.J. Walsh, Cork City, were shopkeepers; Joseph Sweeney, like Michael Collins, was an accountant and Cathal Brugha a businessman.
Philip Shanahan was a licensed vintner, with a premises in the notorious Monto area of Dublin. Kevin O'Higgins had studied law and John Crowley, Mayo North and James Ryan, Wexford South, had medical degrees.
Patrick James Moloney, elected to the Tipperary South constituency, had been a chemist prior to entering politics. Liverpool-born Piaras Béaslaí was a journalist and playwright, Seán Hayes, was editor of Southern Star newspaper and J.J. O'Kelly ("Sceilg") edited the influential Catholic Bulletin.
Few had any real political experience except perhaps for Tom Kelly, who had been elected Dublin City Council Alderman in 1903, J.J. Walsh, who was elected to Cork corporation in 1911, and the imprisoned W.T. Cosgrave, who had served on Dublin Corporation since 1908.
"Hardy any Sunday free to spend at home..."
Writing on the 50th anniversary of the First Dáil, Dr James Ryan recalled that 
'Apart from Dáil meetings, it was a busy life for us – the backbenchers of the Party. The Sinn Féin Organisation had to be maintained through parish clubs or cumainn.

On them depended the establishment of the Arbitration Courts and the success of the National Loan, as well as the preparations for the Local Elections due to take place in early 1920. Most of us were also engaged in the organization and training of the IRA and many of us were in the Gaelic League … We had very few nights and hardly any Sunday free to spend at home.' 
This article is based on The Atlas of the Irish Revolution edited by John Crowley, Donal Ó Drisceoil, Mike Murphy and John Borgonovo, and its contents do not represent or reflect the views of RTÉ