On Saturday, 20 November 1920, British forces arrested three men in Dublin city. Two were senior members of the IRA; Dick McKee was the Commandant of the Dublin Brigade, while Peadar Clancy was Vice-Commandant. The third man, Conor Clune, was mistakenly identified as a member of the IRA during a raid on a hotel by British Auxiliaries. 
Earlier that evening McKee and Clancy had helped make the final preparations for one of the most daring operations of the War of Independence which took place the following morning on Sunday 21 November 1920. IRA members shot and killed 12 men believed to be British Army intelligence officers, as well as two auxiliary policemen, in locations throughout Dublin. British forces retaliated later that day by firing into a crowd attending a Gaelic football match in Croke Park, killing 14 people. 
In a further act of retribution, McKee, Clancy and Clune were shot in Dublin Castle, although the official explanation was that they were killed while attempting to escape. Due to the large number of deaths which occurred, this day was henceforth referred to as 'Bloody Sunday'.
May Gibney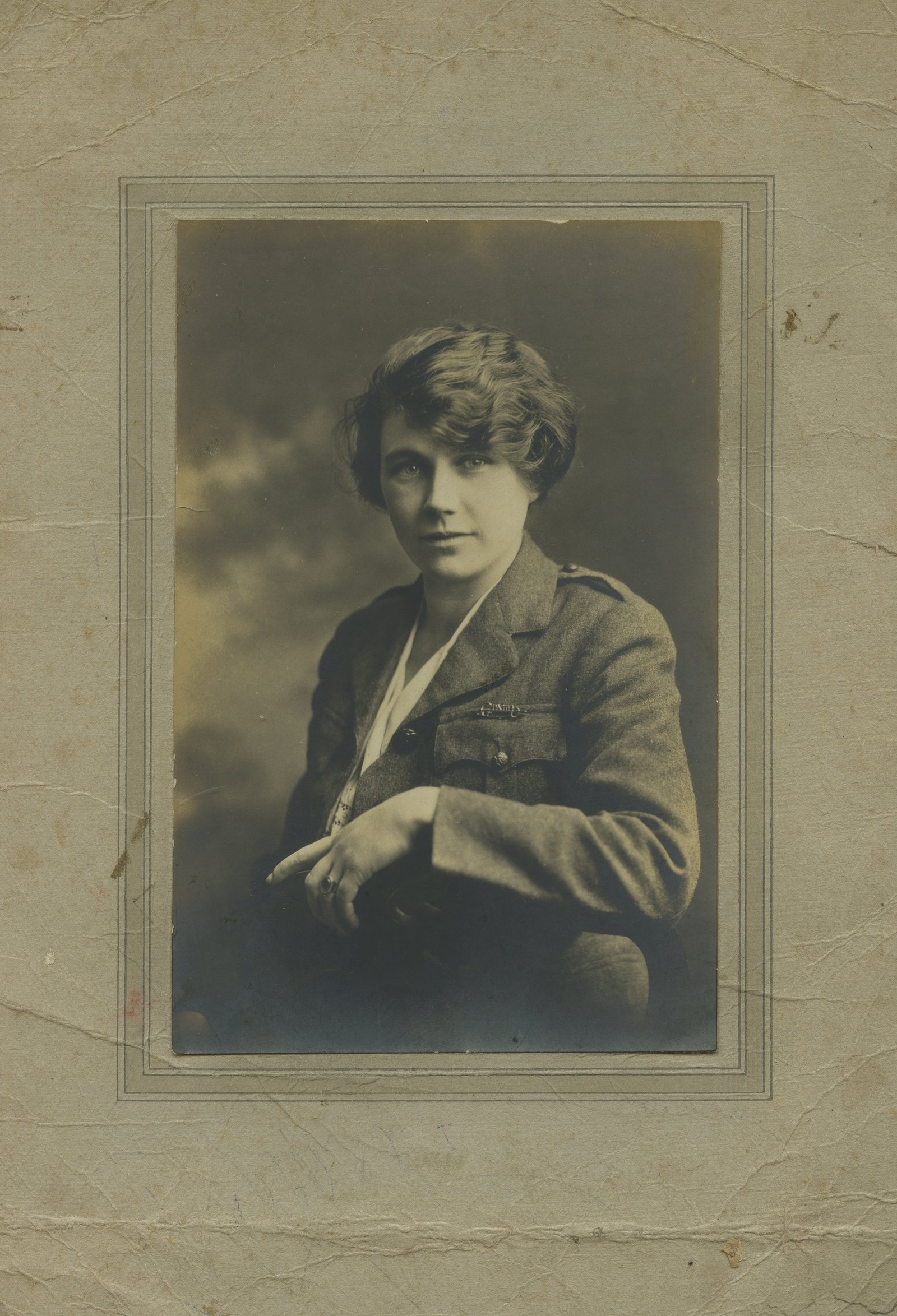 May Gibney was born in Tralee in 1897, but moved to Dublin as a small child. During the 1916 Rising she went to the GPO and convinced P.H. Pearse to let her join the garrison there. After the Rising she joined Cumann na mBan and was active during the War of Independence carrying secret dispatches between IRA units, as well as hiding men, guns and other illegal material in her home. 
Through her political work she met Dick McKee, a senior member of the Dublin Brigade of the IRA. They were engaged to be married when he was shot dead on 21 November 1920.An IRA Volunteer named Bob Oman made May Gibney a gold ring in memory of both Dick McKee and his friend Peadar Clancy, who was killed alongside him.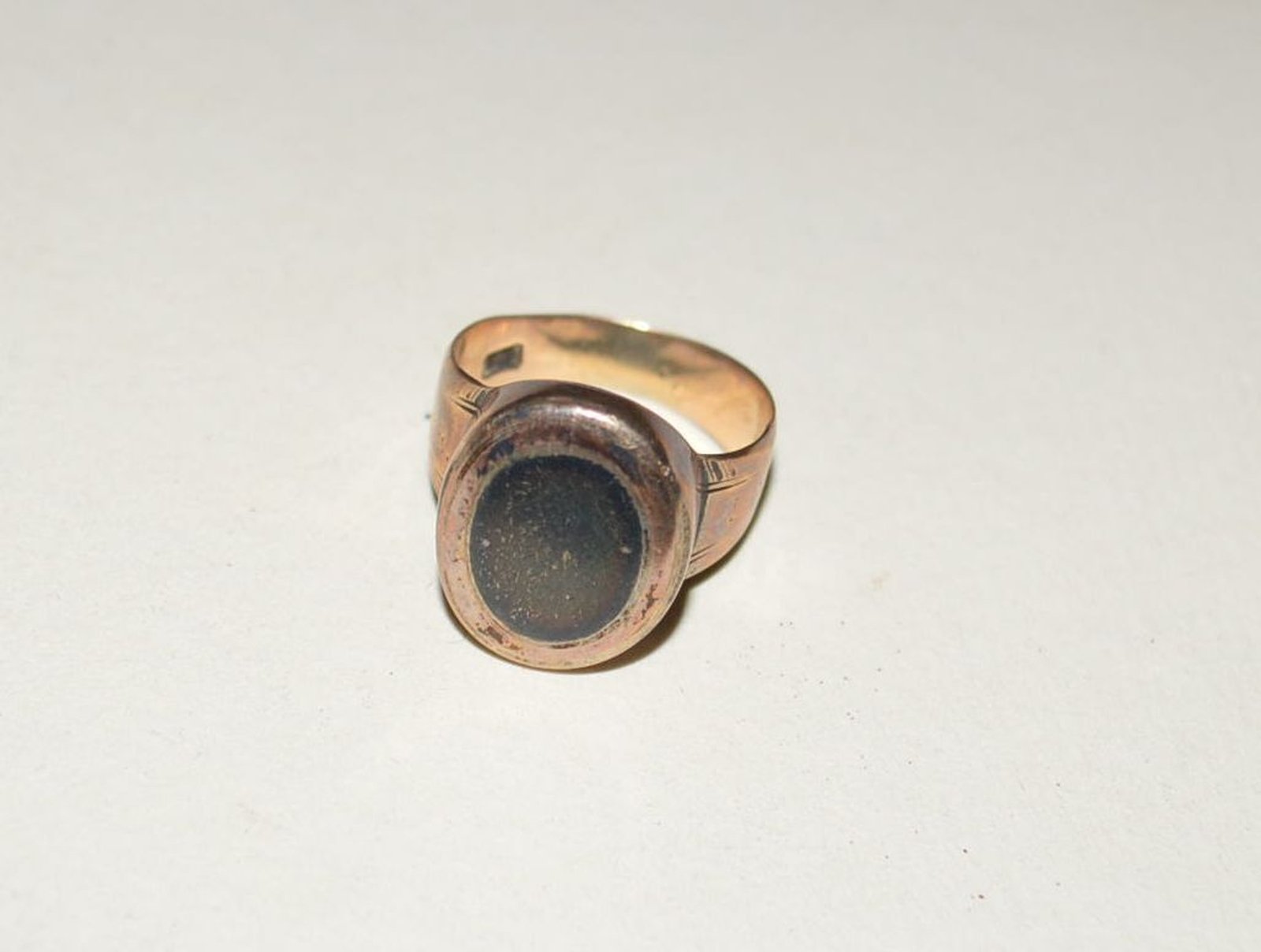 It was inscribed with the words 'Dick, Peadar 21 November 1920' and originally contained a lock of McKee's hair. She can be seen wearing it in a photographic portrait in which she also wore her Cumann na mBan uniform.
She kept the ring in her 'treasure box' along with other mementoes of McKee, including a copy of 'The Last of the Mohicans' that he had given her. May Gibney remained politically active and was a prisoner in Kilmainham Gaol during the Civil War.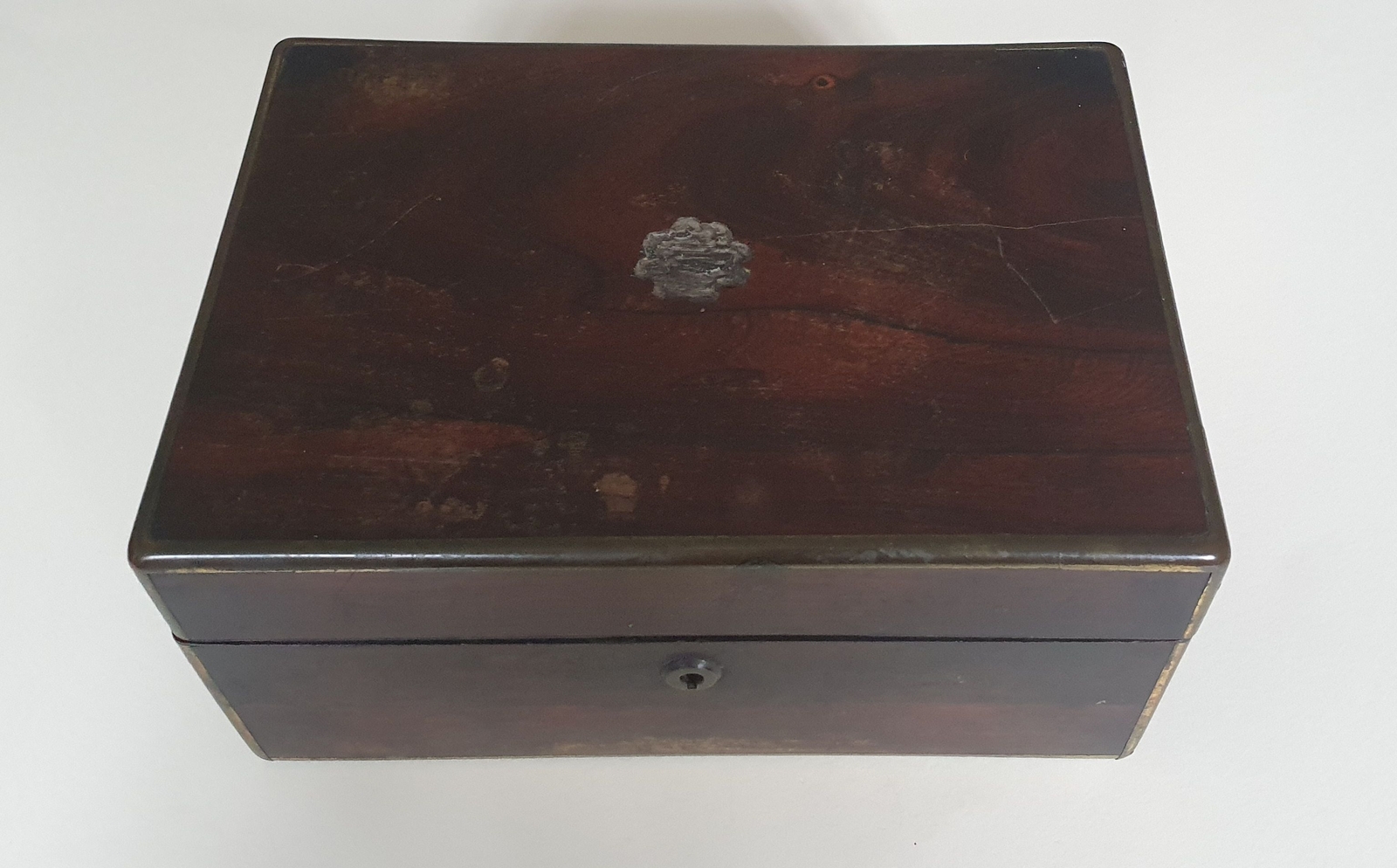 Ring, box and photograph on loan from the family of Sally Smyth
Mortuary Card for Dick McKee and Peadar Clancy written by Michael Collins, 25 November 1920
As the mastermind behind the killing of the twelve British intelligence officers on Bloody Sunday, Michael Collins became the most wanted man in the British Empire with a price of £10,000 on his head. Despite this, he was still determined to attend the funerals of his friends Dick McKee and Peadar Clancy. 
A number of detectives mingled with the mourners in the Pro-Cathedral in Dublin in the hope of capturing Collins. As wreaths were being placed on the coffins, he emerged from the crowd. Taking a card from his pocket, he wrote a sympathy note there and then, using one of the coffins as a rest. 
Collins's card was placed on the graves of the two men that night. Dick McKee's sister later took it for safe-keeping. The initial exposure to the elements in Glasnevin Cemetery seems to have made the inscription particularly susceptible to fading. Today only a faint echo of the original message remains.
Donated by Margaret Walsh (née McKee) through Fr. Éanna Henderson of Mount St. Joseph Abbey, Roscrea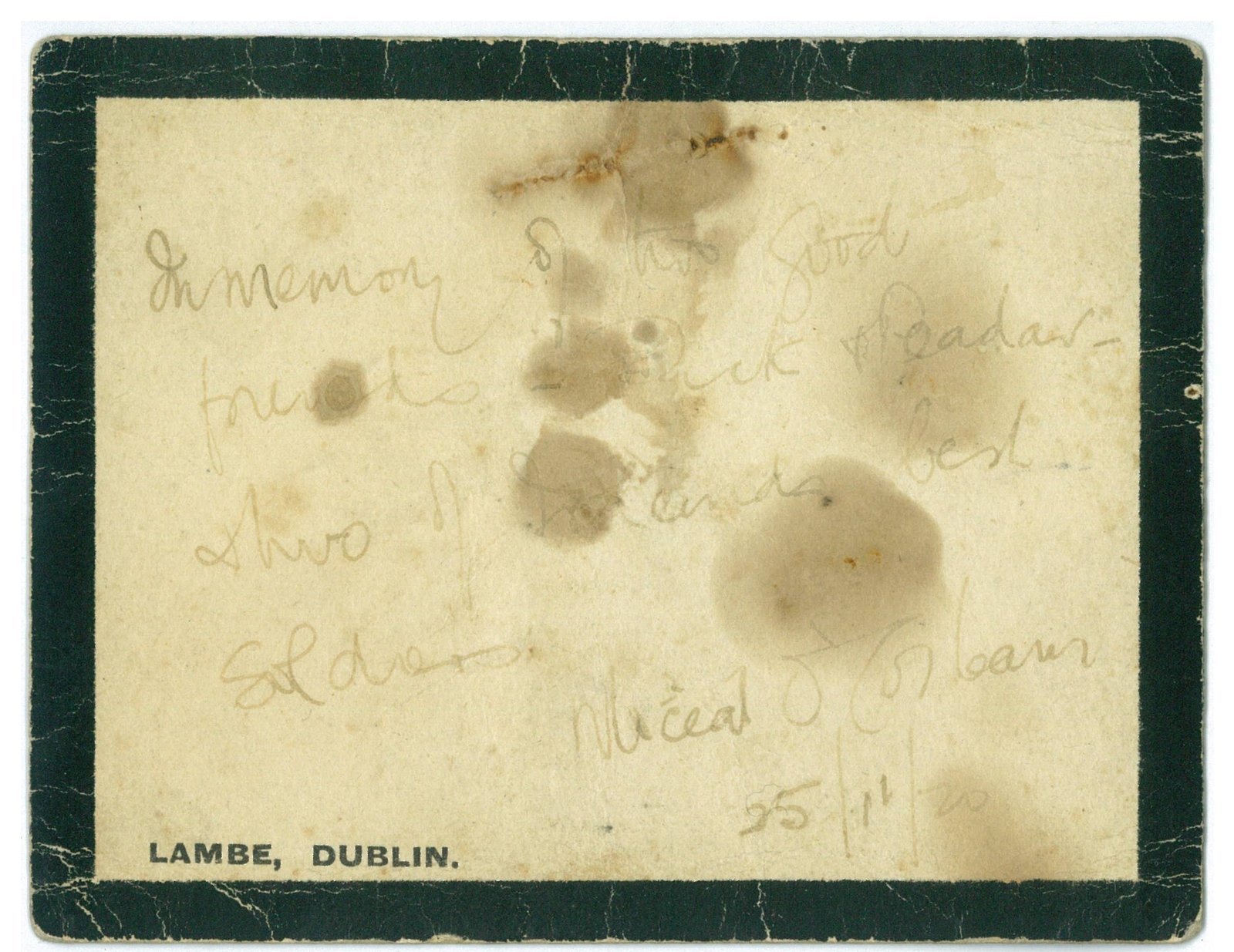 Framed 1916 postcard of Peadar Clancy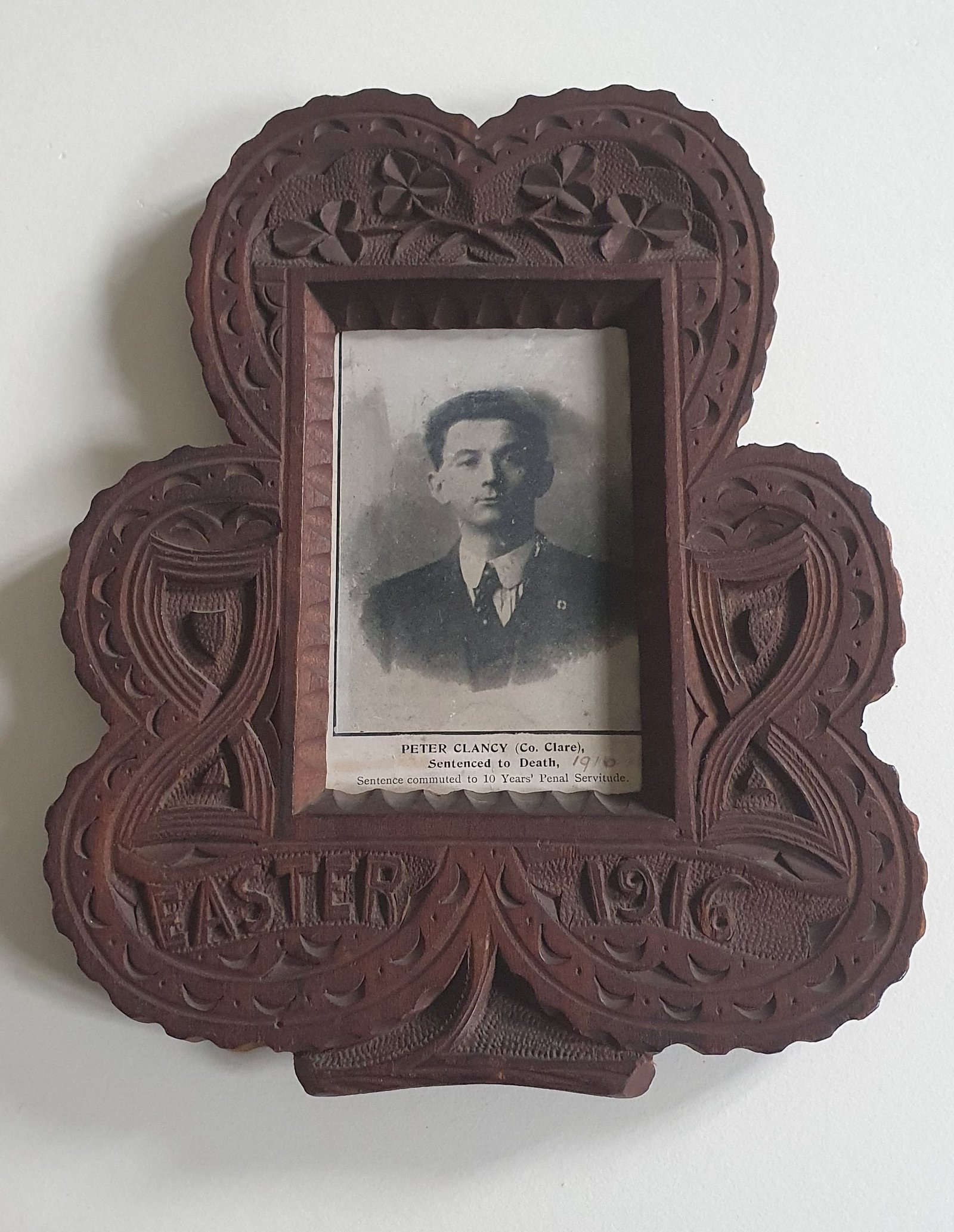 Peadar Clancy distinguished himself during the 1916 Rising and was promoted to the rank of lieutenant during the rebellion. After the surrender he was initially sentenced to death, but this was later commuted to ten years in penal servitude. 
Donated by Gráinne Breen
Lock of Peadar Clancy's hair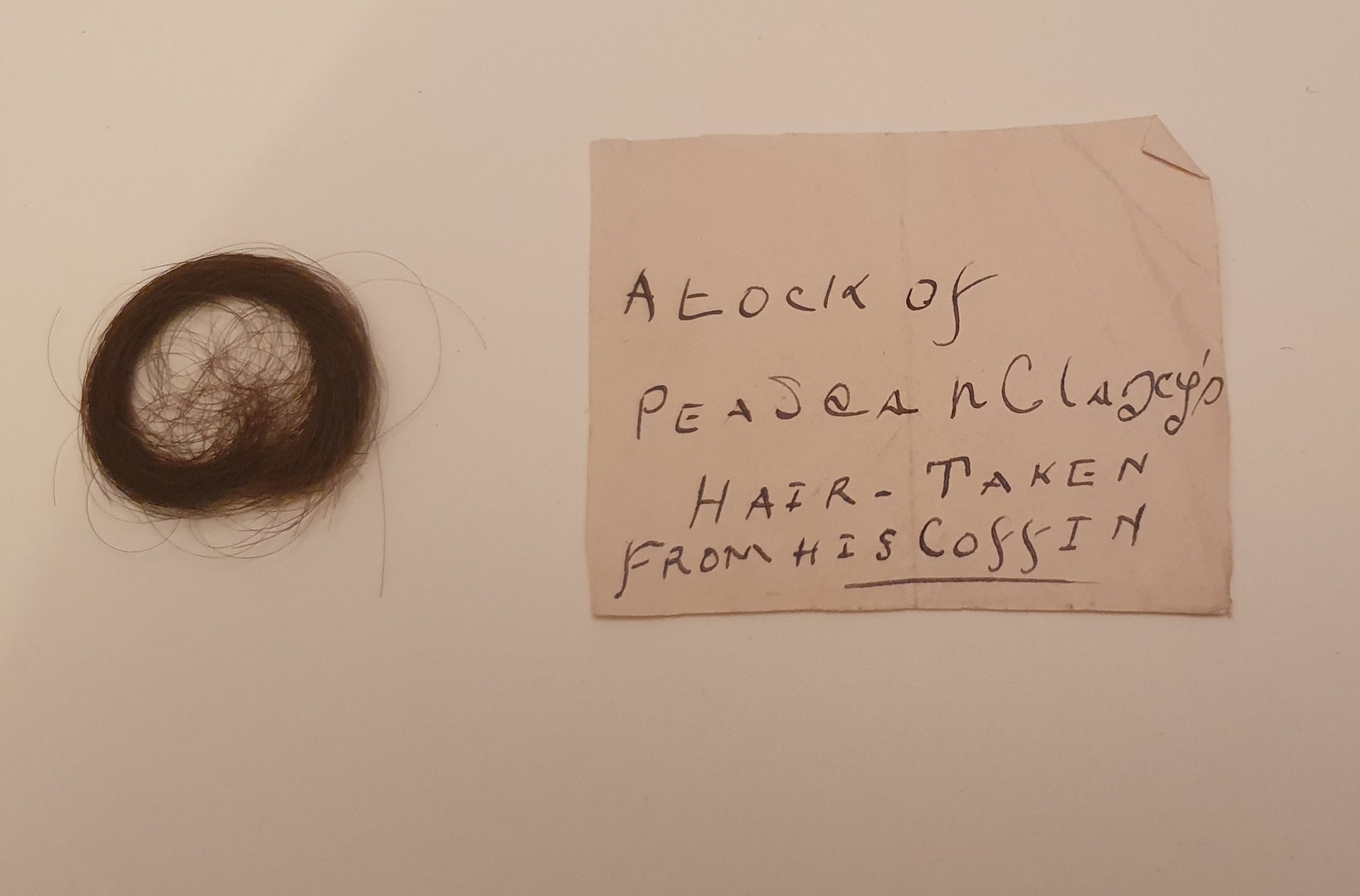 Lock of Peadar Clancy's hair This lock of Peadar Clancy's hair was cut from his body after his death by his friend and comrade, Dan Breen. 
Donated by Dan Breen through Fr. Éanna Henderson of Mount St. Joseph Abbey, Roscrea
Peadar Clancy's 1916 mugshot photos from Mountjoy Prison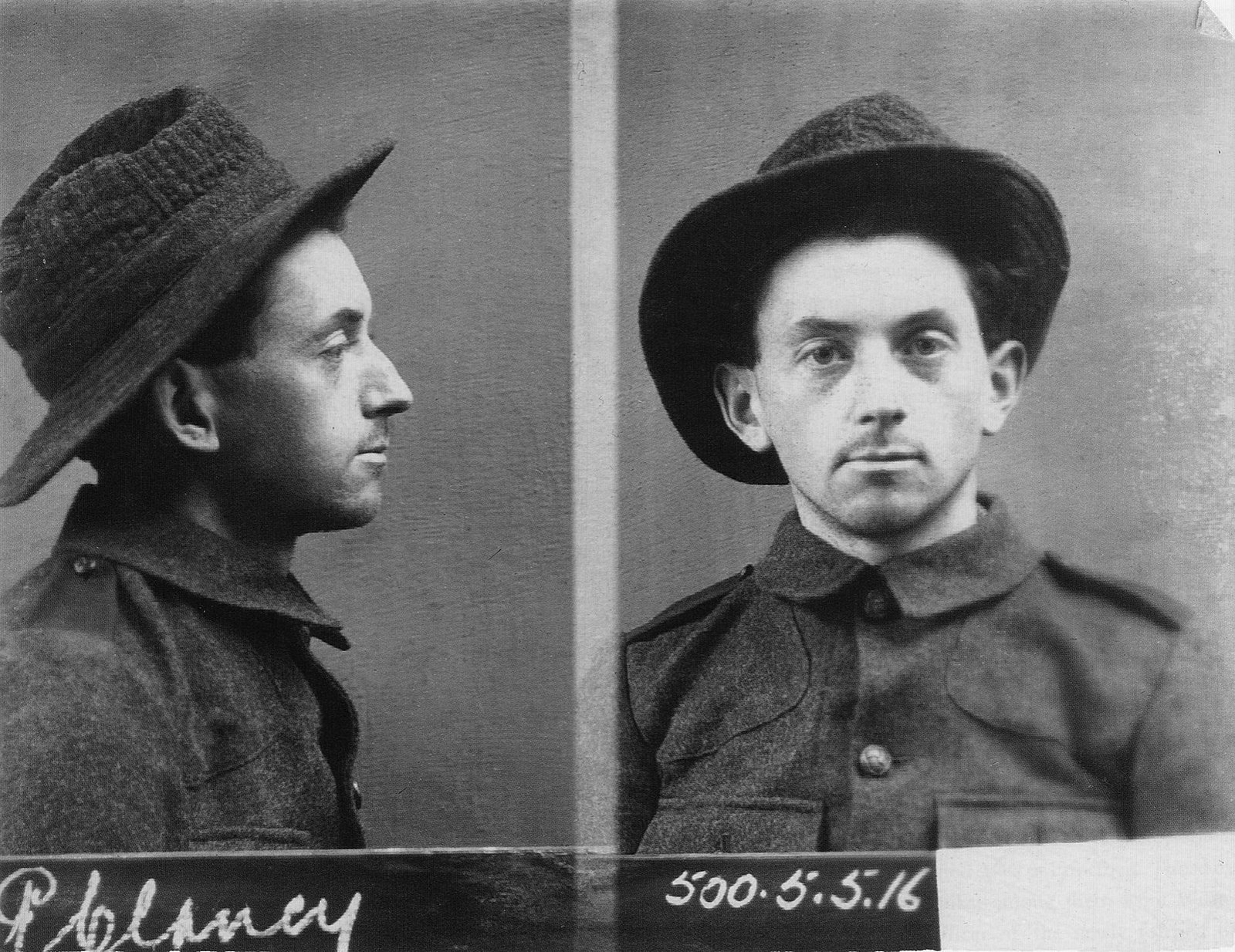 Peadar Clancy was still wearing his Irish Volunteers uniform when these mugshots were taken of him in Mountjoy Prison following the 1916 Rising. He was later transferred to Portland Prison in England and also spent some time in Lewes Gaol. He was released in the general amnesty of 1917. 
 Donated by Maud Smith
Letter from Dick McKee to his sister Margaret 'Mag' McKee, Mountjoy Prison, 4 February 1920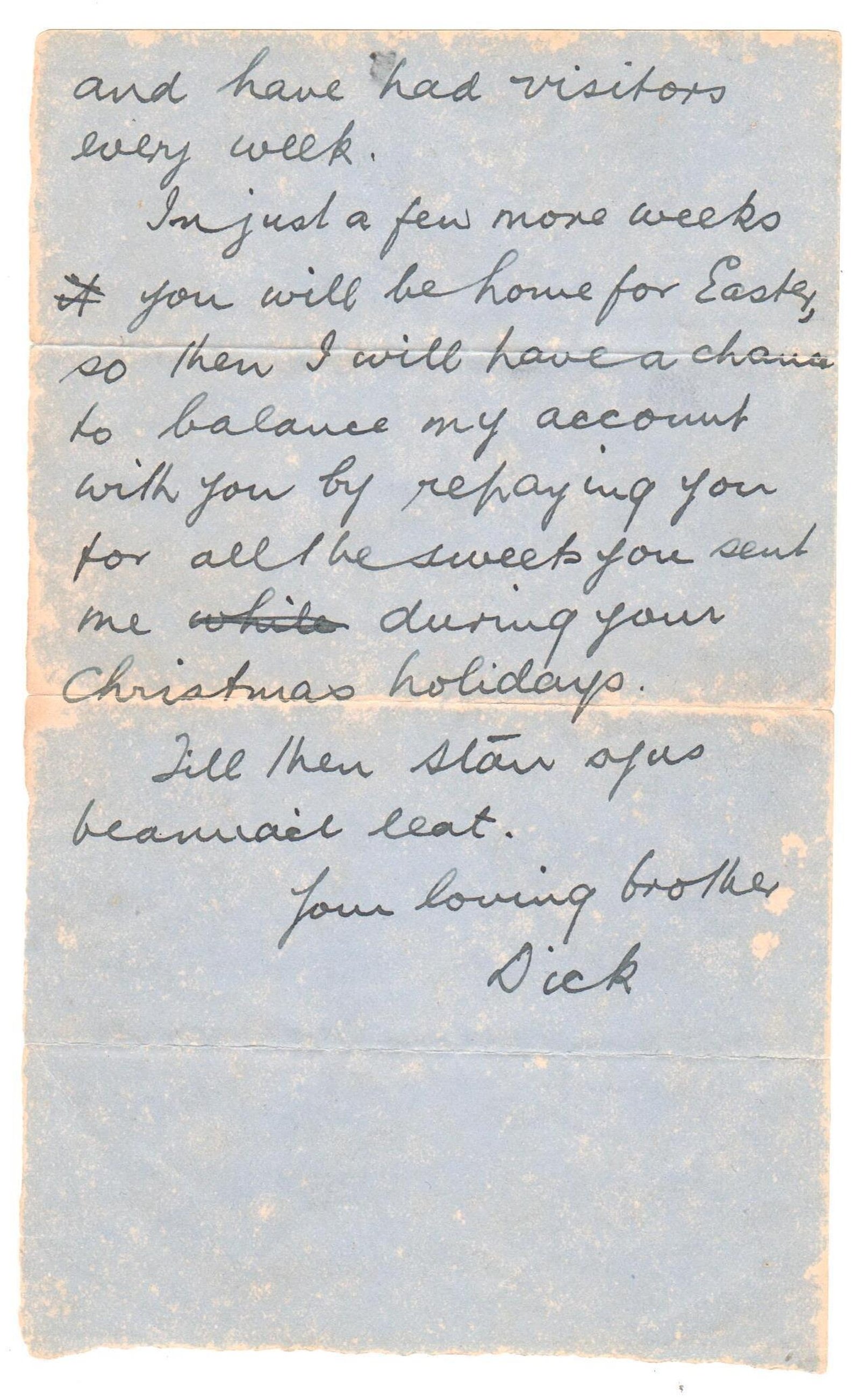 Dick McKee was sent to Mountjoy Prison following a raid on Sinn Féin's offices in November 1919. He had previously been imprisoned after the 1916 Rising, and again in 1918. 
In this letter to his sister, Mag, written shortly before his release, he mentions his fiancé May Gibney, and writes that he 'had not felt the time long.I suppose it is because I have been so near home and have had visitors every week.'
Donated by M. Desmond Burke 
Pen taken from the body of Dick McKee by his sister, November 1920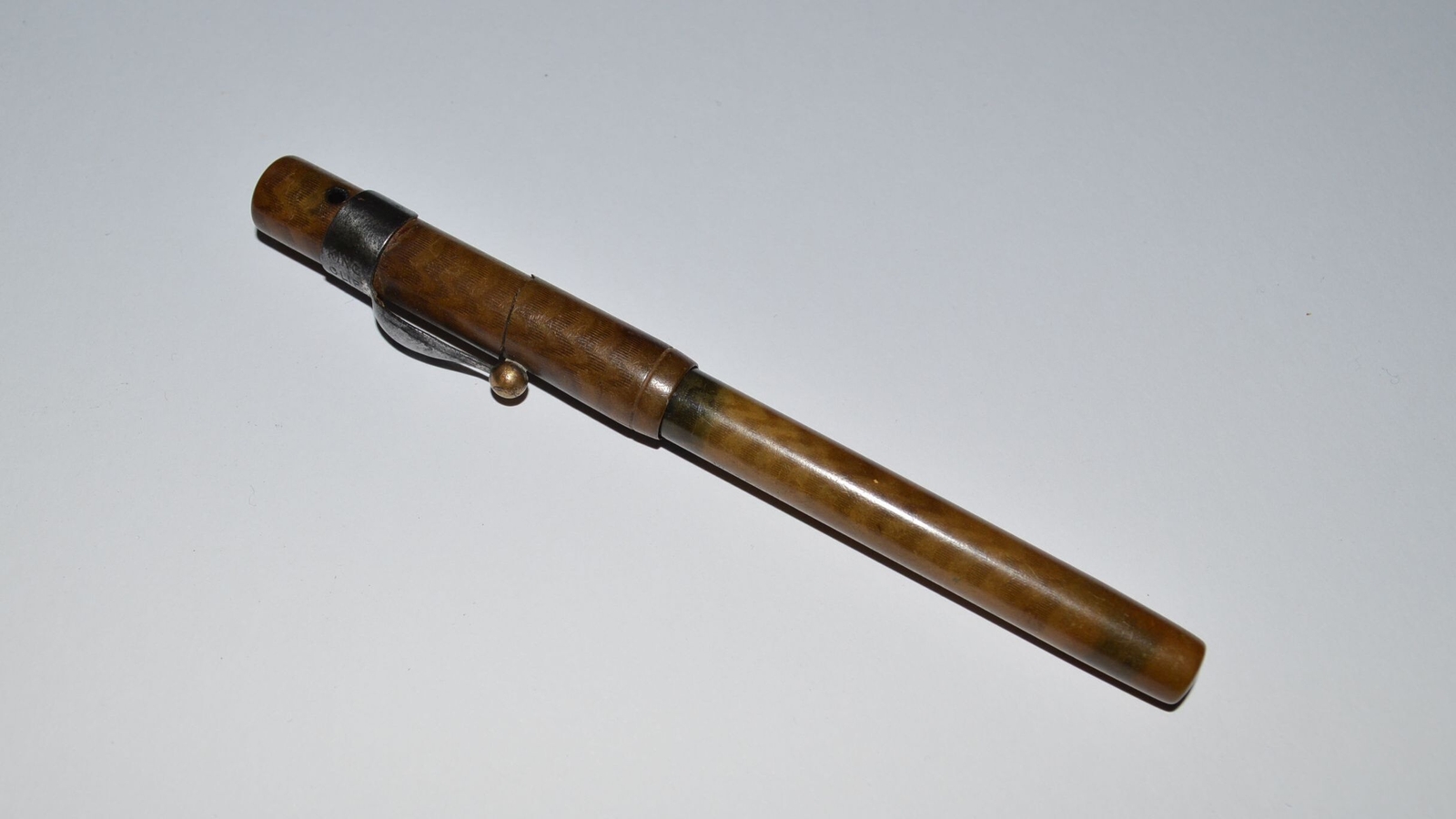 When Dick McKee's sister Margaret 'Mag' McKee went to identify his body in Dublin Castle, she retrieved this pen which was falling out from one of his pockets. 
McKee's family believed that he had been tortured prior to his death, and Mag said she saw the signs of bayoneting on his body, as well as burn marks where he had been shot.
Donated by Margaret Walsh (née McKee) through Fr. Éanna Henderson of Mount St. Joseph Abbey, Roscrea
Scríbhínní Pádraic Mac Piarais' (1919), owned by Conor Clune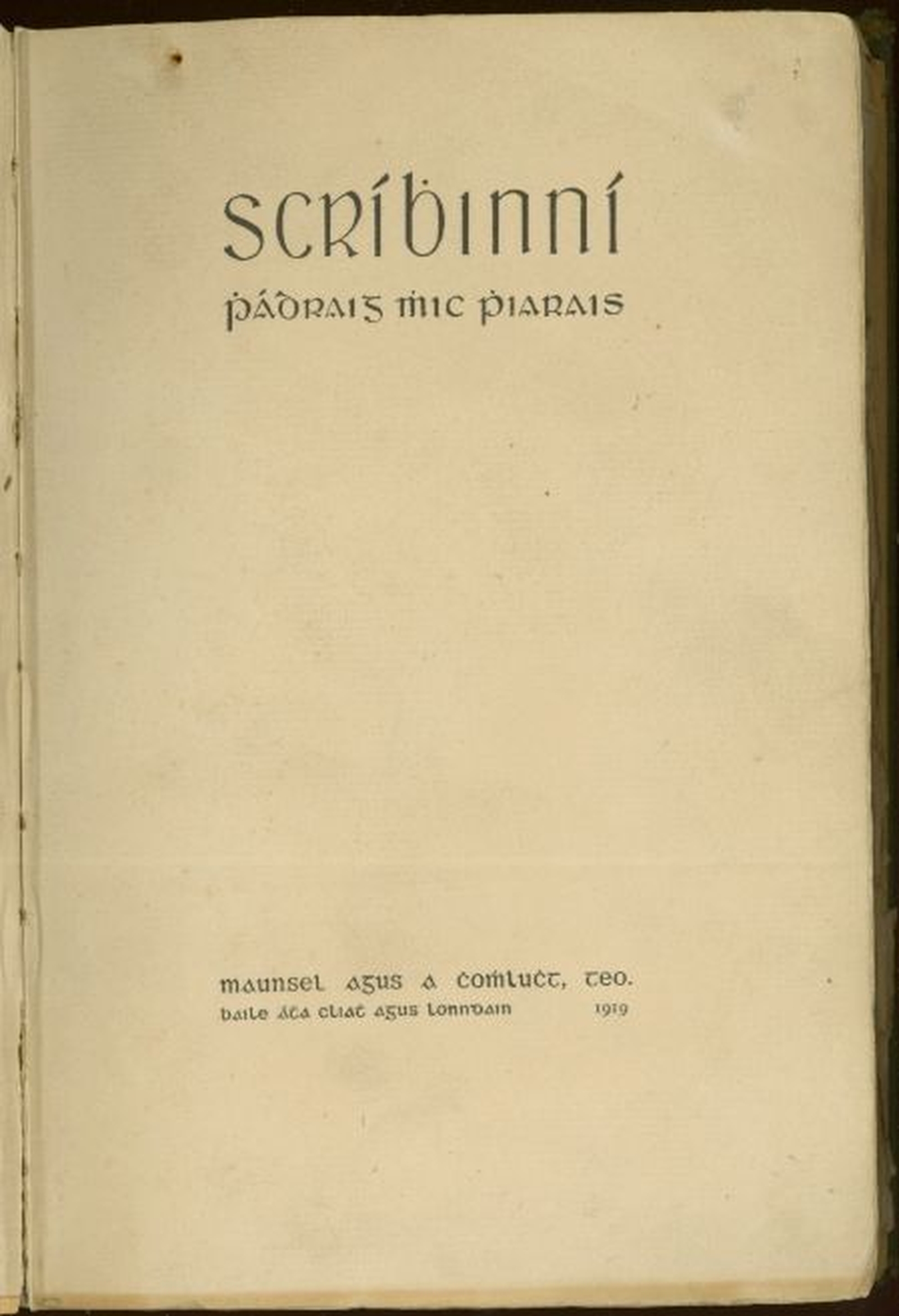 Conor Clune from Co. Clare was an Irish language enthusiast and this was his copy of the Irish-language writings of the 1916 leader, Patrick Pearse. Clune was visiting Dublin for work on the weekend he was shot. He also planned to meet some fellow members of theGaelic League and attend a Gaelic football match in Croke Park that Sunday.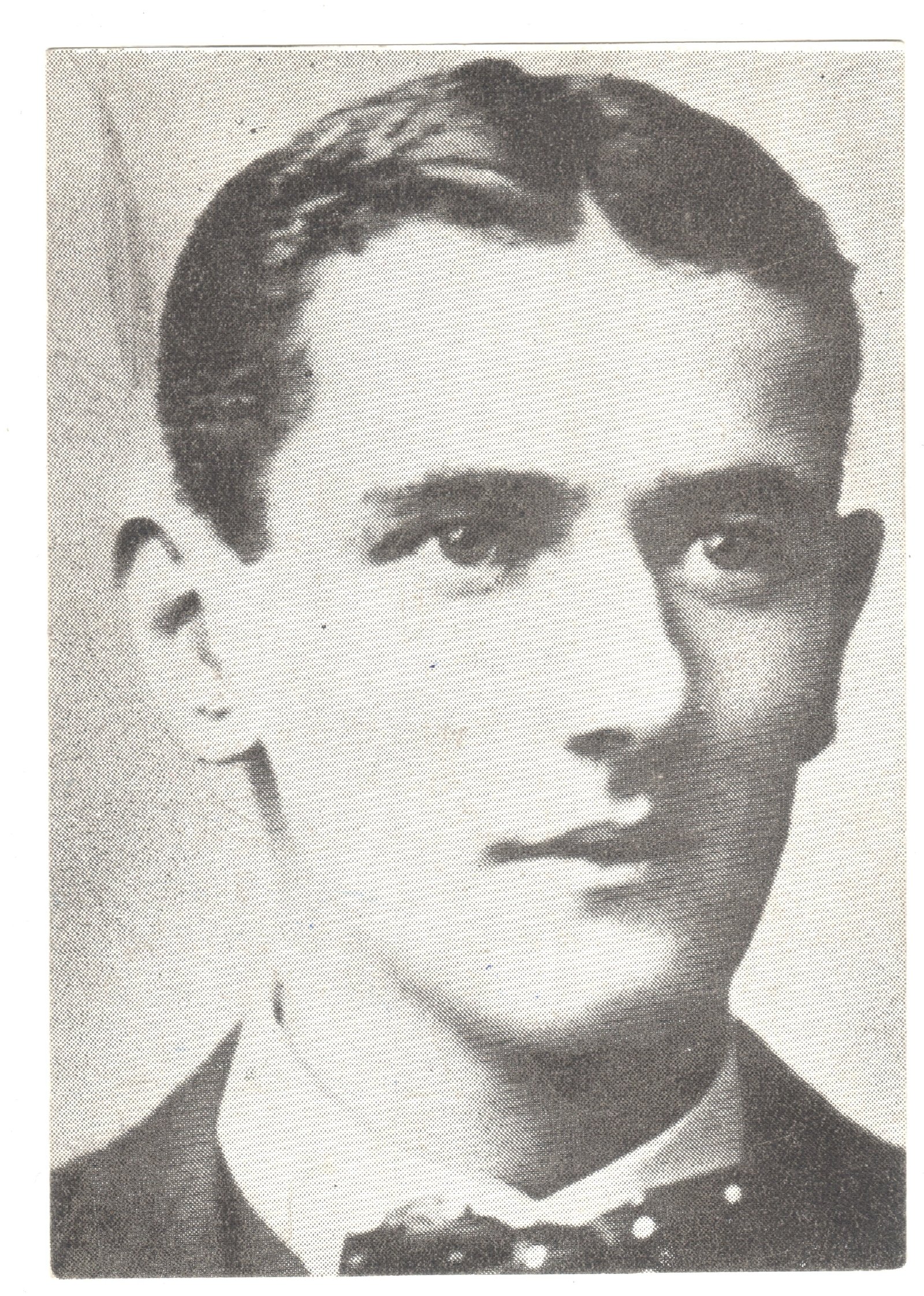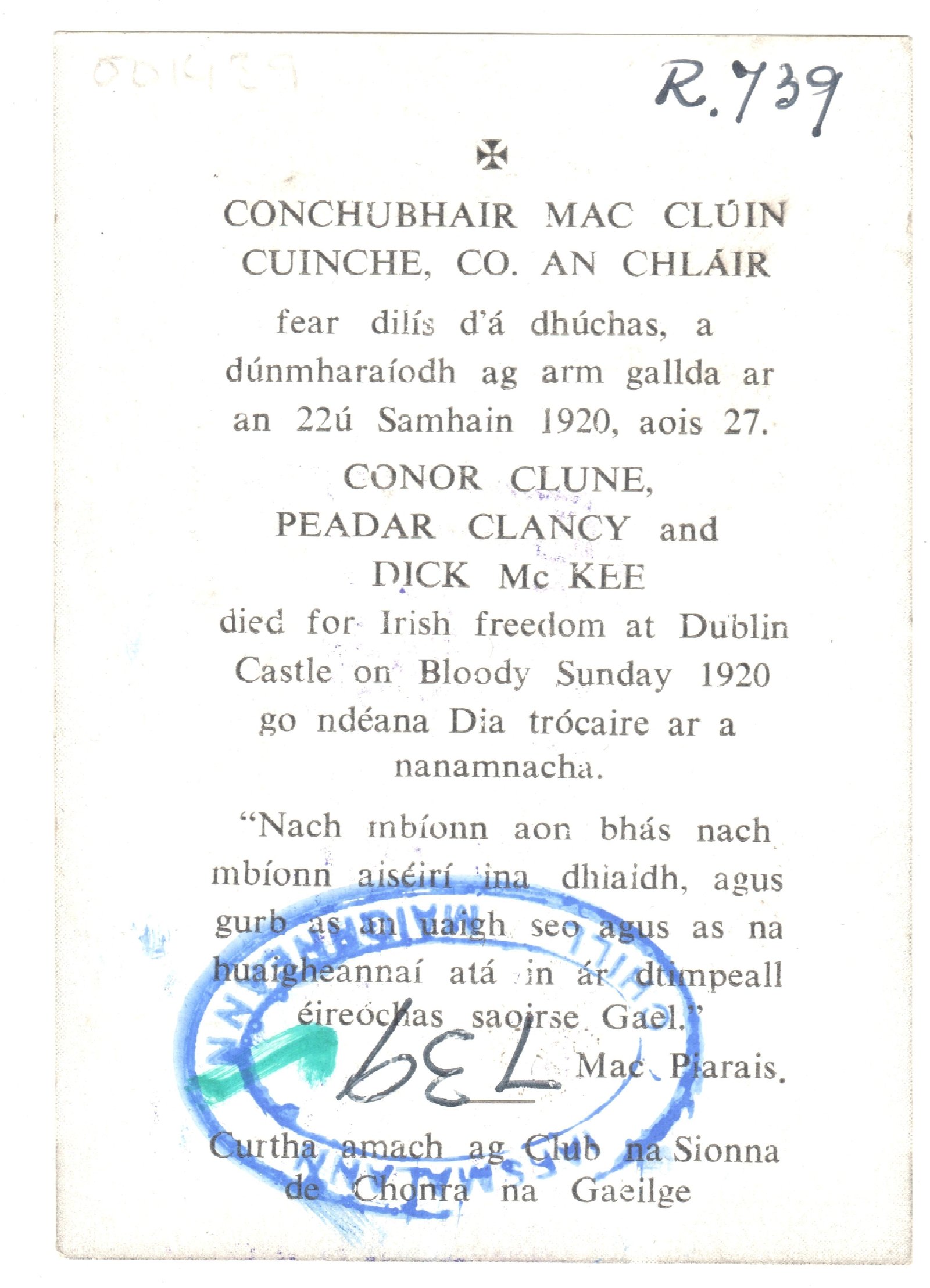 Unlike Dick McKee and Peadar Clancy, 27-year-old Conor Clunewas not a member of the IRA and seems to have been arrested and killed by British forces in a case of mistaken identity.
Donated by James J. Slattery
These images and the accompanying text are taken from Kilmainham Gaol Museum's exhibition marking the centenary of the three men's death. At the time of the anniversary, Kilmainham Gaol Museum is closed due to Covid-19 restrictions.