On Monday October 30th, RTÉ and South Wind Blows concert commemorates 100 years of the Irish State with performances from Dermot Kennedy, Damien Dempsey, Tolü Makay and more. Two of the producers of Ireland 100: An Old Song Resung explain how the project came about.
Nuala O'Connor, Executive Producer, South Wind Blows, on the creative vision of the show.
When South Wind Blows was invited by RTÉ to tender for this event, we were inspired by WB Yeats' bittersweet love poem, 'Down By The Salley Gardens', which he sub-titled 'An Old Song Re-Sung', and which we took as the title for this show . Yeats had heard an old man singing the traditional song, 'Ye Rambling Boys of Pleasure', and was inspired by the sentiments in that song to write his poem, which in turn became a song now much loved and often recorded.
The cycle of renewal drawing on the deep universal wells of experience is at the heart of all culture and all artists draw on these resources. So we hoped to put together a show which would present, through performance, songs, words and music an appreciation of where we have come from, of what we have come through as a people and a state, and of our experiences living through the 20th and the first quarter of the 21st century. We would, like Yeats' bird in another poem, 'Sailing to Byzantium', sing of what is 'past, passing and to come'.
We need your consent to load this YouTube contentWe use YouTube to manage extra content that can set cookies on your device and collect data about your activity. Please review their details and accept them to load the content.Manage Preferences
In 1923 Ireland established itself as an independent state on the world stage when it joined the League of Nations. Since the earliest days of the new state, culture has always been in the foreground, a way of making the nation visible and displaying it's culture as distinctively Irish. Ireland has become recognised for the richness and depth of it's culture, expressed through all the art forms: music, song, dance, literature, poetry, theatre and visual art. There is a sense in which the original vision and hopes of those first artistic revolutionaries are continually being realised.
In 'An Old Song Resung', storytelling sequences flow through the show, deploying music, song and dance in addition to contributions from speakers who are situated alongside the performances. Newly filmed inserts add to the immersive and engaged atmosphere of the event.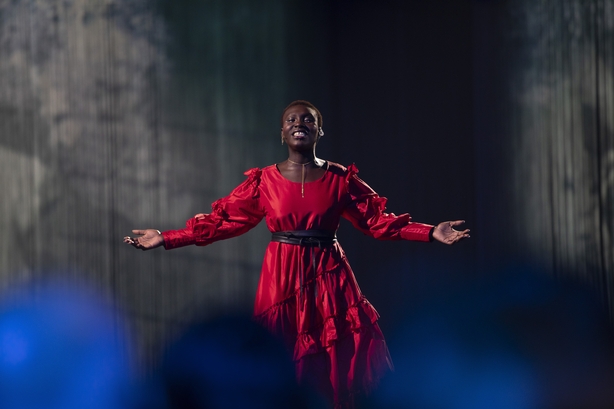 Each individual sequence in the show takes on a contemporary feel, achieved through the choice of artists, music and songs while also underlining the sense of cultural continuity running through Irish cultural life. These sequences are thematic and roughly chronological. They are the lens through which we will see a century of Ireland's cultural, political and social history, building up through the sequences and ending at the threshold of the future.
The final impression is that of a journey undertaken in the darkest of times now moving into the light of the future.
Colm O'Callaghan, Head of Specialist Factual Content at RTÉ, on how and why the broadcaster worked on the show.
The story of the revolution years in this country is a complicated one and, in documenting that period for television, radio, online and for a series of public events, RTÉ was mindful of two key tenets: all history is contestable and there is no definitive story of Ireland.
With this in mind, we embarked on an ambitious twelve-year programme of content on all our platforms and across all our output areas. 'Ireland 100: An Old Song Re-Sung' is the latest addition to that body of work.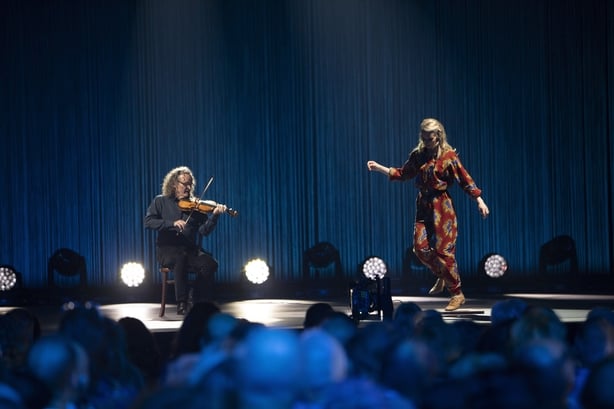 As the Decade of Centenaries closes, the licence fee has helped us to create a rich library of content, running to over 100 hours, that documents, contextualises, and analyses the events in Ireland between 1913 and 1923. This material now exists for future generations of archivists, researchers, and members of the public.
During the decade, RTÉ commissioned, produced, and broadcast a series of big history set-pieces, dramas, cultural-focused content, radio strands, online features, and stand-alone television documentaries. We covered live commemorative occasions all over Ireland and were a key partner in several significant public events.
Just as importantly, we captured the personal testimonies of many of those connected directly back to the period. With input from RTÉ News and Current Affairs, Special Events, RTÉ Cork and the wider RTÉ Content division, RTÉ has been present at all key junctions during the Decade of Centenaries. It's a body of work colleagues in RTÉ worked consistently hard to produce and it is a body of work we are proud of.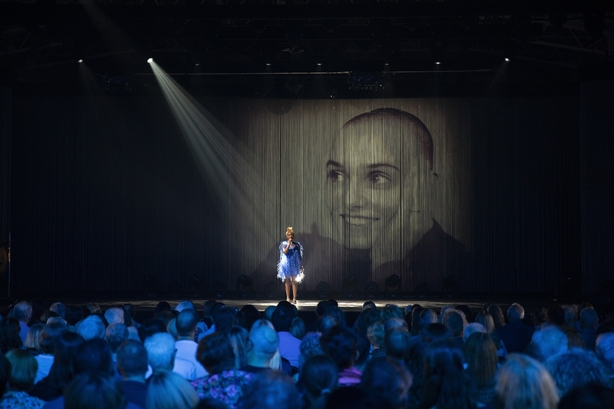 We are very grateful to the numerous historians, archivists, and researchers, from universities and colleges in Ireland and further afield, whose insightful contributions to our content helped further our audiences' understanding and knowledge of the era. A special thank you to the Expert Advisory Group on Centenary Commemorations, established by the Taoiseach in 2011, and led by Dr. Maurice Manning and Dr. Martin Mansergh.
The breadth of RTÉ's Decade of Centenaries coverage would not have been possible were it not for a series of editorial and funding partnerships. We are extremely grateful to our partners in Ireland's independent production sector, across the entire island, for their consistently outstanding work. We are thankful too for the faith placed in us by co-funders, partner Universities, co-producers, and state agencies, including the Department of Tourism, Culture, Arts, Gaeltacht, Sport, and Media and Coimisiún na Meán.
You can watch and listen to Ireland 100: An Old Song Resung on RTÉ Player.