She was the Offaly-born daredevil racer who became an unashamed Nazi. In this extract from the Dictionary of Irish Biography's new book Irish Sporting Lives, Niav Gallagher tells the story of Fay Taylour
Fay (Frances Helen) Taylour was born 5 April 1904 at 11 Oxmanton Mall, Birr, King's County (Co. Offaly), the second of three daughters of Herbert Fetherstonhaugh Taylour, county inspector in the Royal Irish Constabulary (RIC), and his wife Helen Allardice (née Webb). In addition to her having a conventional education, first at Miss Fletcher's boarding school in Fitzwilliam Square, Dublin, and then at Alexandra College, Earlsfort Terrace, Dublin, her father also taught her to shoot, fish and ride horses. She was reportedly able to drive by the age of twelve.
Following the war of independence and the disbandment of the RIC, her father moved his family to England in 1922. After graduating from Alexandra College that year, Fay lived in Berkshire, running her parents' house, Burghfield Bridge Lodge, as her mother had been diagnosed with liver cancer. Following her mother's death 18 November 1925, she bought a motorcycle – a small, light Levis 220cc which she soon swapped for a more powerful 348cc AJS.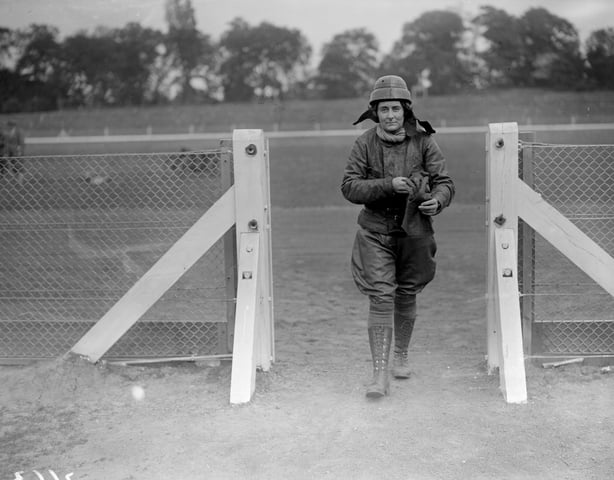 Throughout 1926, Taylour learned how to assemble and disassemble her bike. At a repair shop in Reading, she spoke with the owner, Carlton Harmon, who encouraged her to enter the Camberley Club's 'Southern Scott scramble', to be held in March 1927. The race, run in the morning and again in the afternoon, was a circuit of twenty-two miles and was considered one of the toughest events for rough riders. After three months practicing with Harmon, Taylour was victorious, taking not only the Novice Cup but also the women's Venus Cup.
Road to victory
Noticing that some of the women competitors were sponsored, she wrote to AJS Motorcycles in Coventry, and they offered to take her on. In late summer 1927 she took a job with Rudge-Whitworth, nominally as part of their secretarial backroom staff. By winter 1927 she was racing as part of their trials team, riding a Rudge 500cc.
Between March 1927 and May 1928 Taylour won victories against men as well as women in different classes – grass track, cross country, hill climbs and trials – taking gold and silver at events such as the Leeds £200, the National Alan, the Travers Trophy, the Colmore Cotswold and Victory Trophy trials, and the Auto-Cycle Union (ACU) 750-mile (1,207km) six-day trial.
Taylour was earning enough prize money to make a living. Between races she kept house for her father until he remarried in 1928, freeing her from domestic duties. She was determined to compete at the highest level, but her initial approaches to speedway promoters were rejected by virtue of her gender. The ACU forbade women from competing in speedway leagues, although they could compete as individuals in non-league races.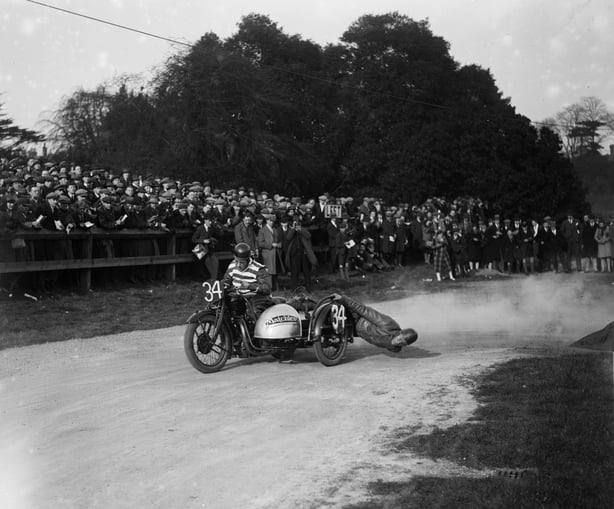 Freddie Mockford, the manager of the track at Crystal Palace, London, agreed to allow her seven days' practice with a race at the end. On 9 June 1928 Taylour took part in a speedway race, the first woman in England to do so, and although she did not win, she proved her worth. Before long she was attracting huge crowds and winning significant amounts of prize money.
International racer
Throughout 1928 and 1929 Taylour raced in Australia and New Zealand, becoming the first dirt-bike racer from Europe or the USA to compete there. She was hailed in the Australian press as 'the most daring and speedy feminine motor cyclist' (Register news pictorial, 23 November 1929). At her first race in Perth, she beat the home champion Sig Schlam, equalling the track record, and then travelled to Melbourne where she continued her winning streak.
She gained a significant following, as much for her daredevil style as for her ability, and often competed in front of crowds of more than 30,000, the Irish flag emblazoned on a scarlet leather jacket. She excelled at self-publicity, appearing on cigarette cards and taking part in radio broadcasts whenever possible.
In 1930, when she was at the height of her success, a UK-wide ban on women riding speedway was imposed. Taylour spent the rest of the 1930 season in Europe, especially in Germany. In 1931 she switched to four wheels, taking part in the Calcutta (Kolkata) to Ranchi run. Driving a Chevrolet, Taylour broke the record for the event by forty minutes.
Later that year she competed in the ladies' handicap at Brooklands Automobile Racing Club, England, winning the race and coming second overall, reaching a speed of 98.37mph (158.31kph). In 1934 she took part in a 4,000-mile race (6,437km) around Italy against more than 220 competitors, while in August she won the first ever Leinster Trophy, held at Skerries, Co. Dublin, as the only woman driver in a field of twenty-nine. That year she set a women's track record at Crystal Palace and won the British Ladies Championship.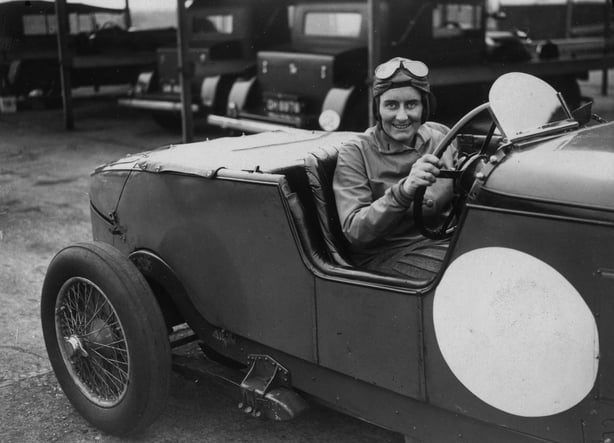 She competed in few races after 1934, which led to problems finding sponsorship. In the late 1930s Taylour raced more in Germany and South Africa, and she only left Hamburg for Britain on 26 August 1939, a week before the second world war broke out. This placed her under suspicion, especially because she had met with Nazi officials and had broadcast to South Africa with Radio Berlin.
Nazi sympathies
Upon her return, neighbours complained that she listened to English-language broadcasts from Germany and publicly argued against the war. In October she was questioned by special branch officers, who asked if she was a member of Oswald Mosley's British Union (formerly the British Union of Fascists). Taylour had never heard of the British Union but was intrigued; she read their literature and 'quite frankly [found] their views were similar to mine'.
Becoming deeply involved in British Union political activities, she attended meetings, wore the British Union badge on her coat collar and distributed propaganda material. In February 1940 she returned to Ireland briefly, and an intercepted letter showed that she met with a 'Father F', almost certainly Denis Fahey, a Catholic priest and renowned anti-Semite.
On 1 June Taylour was arrested at her father's home at Lucerne Cottage, Kensington, London, and interned in nearby Holloway prison as a suspected Nazi sympathiser. In an appeal hearing held on 28 August 1940, she denied engaging in anti-British activities and holding pro-German views but was confronted with a letter she had written in which she declared, 'I love Nazi Germany and the German people and their leader'. Her appeal was rejected, and she remained in Holloway until autumn 1942 when she was transferred to Port Erin internment camp on the Isle of Man.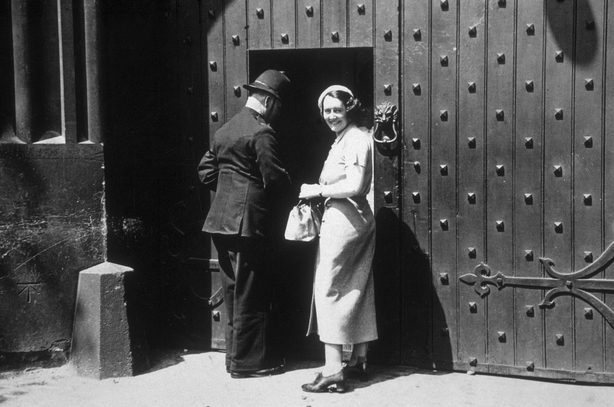 The prison warden described her as 'one of the worst pro-Nazis ... [who] is in the habit of hoarding pictures of Hitler and [has] in her possession a hymn in which his name was substituted for God's'. She was released on 5 October 1943 on condition that she reside in Dublin for the remainder of the war. In Ireland she reconnected with Denis Fahey, as well as associating with the Irish Republican Army and other anti-British elements. She remained under British intelligence surveillance until 1976.
Taylour's uncompromising Nazi sympathies and lack of remorse dogged her for the rest of her life. She attempted to revive her racing career, travelling to Los Angeles in 1949 to resume midget and stock car racing. In 1952 she was refused re-entry to the United States after returning to England for her father's funeral.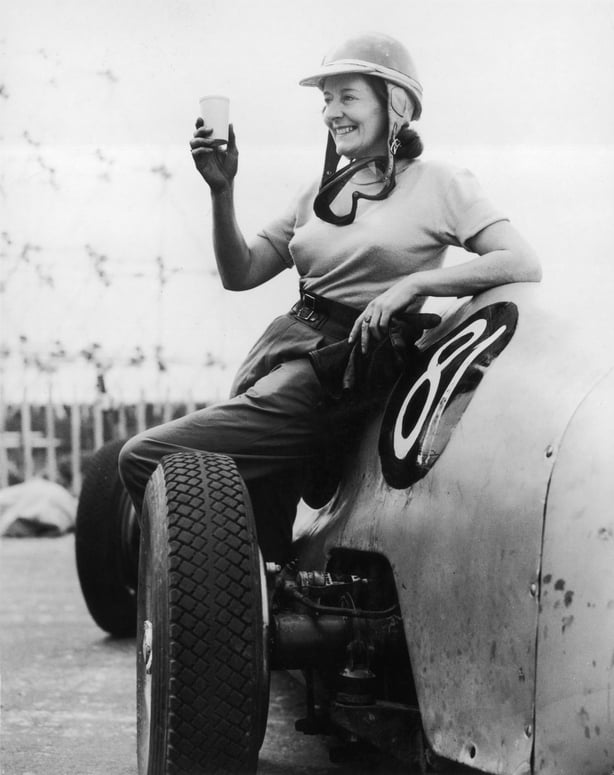 For the next three years she raced in Europe and Australia while she appealed the decision. She was allowed back into the United States in 1955, but arthritis forced her to retire from racing the following year. Remaining in the US until 1971, she took a series of jobs, including 'resident advisor' at a college and salesperson for General Tires.
Her last years were spent in England, living at Dairy House in Blandford, Dorset. She died in Weymouth hospital on 2 August 1983 before she could complete her autobiography; she donated her body to medical research. Fay Taylour dominated motorcycle racing in both Europe and Australia for a period, gaining fame by competing and winning at all levels on three continents against both men and women. She is remembered, however, more for her politics.
Irish Sporting Lives brings to life sixty figures who in their individual ways illustrate the drama and diversity of Irish sporting history. Spanning 200 years, the biographical essays in Irish Sporting Lives incluide trailblazing women as well as serial winners and glorious losers, heroes and villains, role models and rogues, enduring legends and forgotten or overlooked greats.
Irish Sporting Lives is available now from all good bookshops and can be ordered here at www.ria.ie/isl
The sixty lives included in Irish Sporting Lives are drawn from Ireland's national biographical dictionary, the Dictionary of Irish Biography. Find out more at www.dib.ie
Sources: National Archives of Ireland, Census of Ireland, 1911; The National Archives UK KV (Records of the Security Service) 2/2143-2144; KV 2/2144 (1941–53); The Irish Times, 27 August, 2 September 1929; 26 May 1934; 2 September 1953; 18 April 2007; Brian Belton, Fay Taylour: queen of speedway (2006); Martin Pugh, 'Hurrah for the Blackshirts': fascists and fascism in Britain between the wars (2006); Stephen M. Cullen, 'Fay Taylour: a dangerous woman in sport and politics', Women's History Review, vol. 21 (2012), 211–32; Stephen M. Cullen, 'Taylour, Helen Frances [Fay]', Oxford dictionary of national biography (2013), doi.org/10.1093/ref:odnb/97894 (accessed December 2021); Stephen M. Cullen, Fanatical Fay Taylour; her sporting and political life at speed, 1904–1983 (2015); Pádraig Turley, 'Offaly's queen of speedway: the career of Birr's Fay Taylour', Offaly Heritage, vol. 10 (2018), 303–28
This entry has been abridged for publication. The full version is available at www.dib.ie.