She was a lifelong horsewoman and champion showjumper who had a huge influence on the Irish equestrian world. In this extract from the Dictionary of Irish Biography's new book Irish Sporting Lives, Terry Clavin tells the story of Iris Kellett
Iris Kellett was born 8 January 1926 in Lower Baggot Street, Dublin, the only child of Thomas Kellett, of Mespil Road, Ballsbridge, Dublin, and his wife Julia (née Maron). A veterinary surgeon, her father was also managing director of his family's drapery business in South Great George's Street, Dublin. He had bought the old British army cavalry academy at Mespil Road, opening a riding school there in 1923.
Born into a Church of Ireland family, Iris attended school at St Margaret's Hall, Mespil Road, and delighted in jumping ponies and horses over the natural obstacles built by her father on the family property. From childhood, she rode at agricultural shows and on hunts.
The Kellett riding school, which had lapsed, reopened (c.1939) once Iris could help by instructing children and teenagers. She passed the instructor's examination for the certificate of the Institute of the Horse in London in 1945. With her as chief instructor, the Kellett school began training riders and horses for showjumping.
Ireland's leading female showjumper
She was Ireland's leading woman showjumper by 1945 and carried the flag for civilian riders in a period when military specialists dominated Irish showjumping. From 1946 she formed a memorable partnership with her half-bred chestnut gelding, Rusty.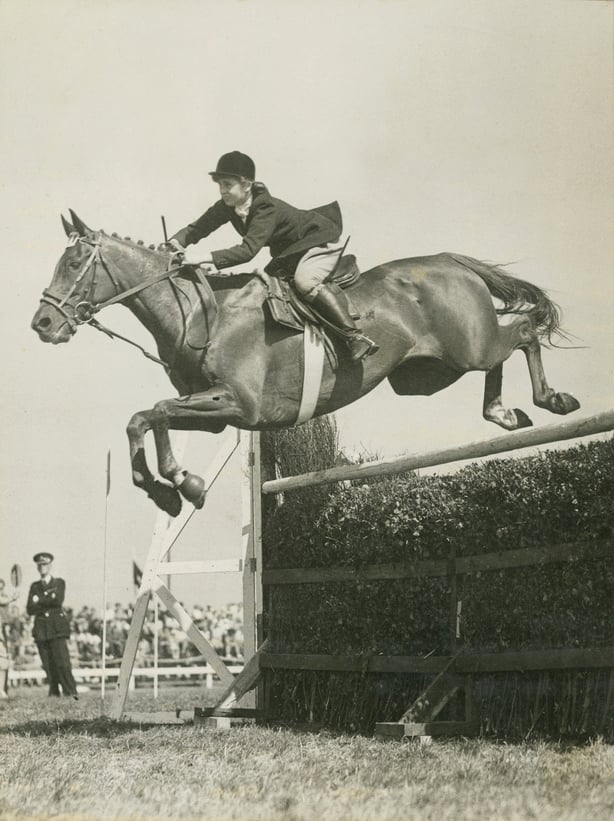 A hunter and former plough horse, Rusty was a showjumping novice at eleven years of age in 1946 but responded magnificently to her training and riding.
In 1947 Kellett was chosen for the Irish civilian team, and in her first competition abroad she and Rusty adjusted readily to the larger and more varied obstacles predominating outside Ireland to claim the British Showjumping Association's national championship at the Blackpool show.
Serial winners at the Royal Dublin Society (RDS) Spring Show and at the Dublin Horse Show (also in the RDS), they bested army teams from six countries in winning the Dublin Horse Show's main international competition in 1948.
We need your consent to load this rte-player contentWe use rte-player to manage extra content that can set cookies on your device and collect data about your activity. Please review their details and accept them to load the content.Manage Preferences
An interview with Iris Kellett from 1949
International success
As countries participating in the International Horse Show at White City, London, had to pick a woman rider, in 1949 she became the first civilian to accompany the Irish army team abroad, though she was restricted to individual events. In ten starts on Rusty at White City during 1949–51, she was unplaced once and won six competitions, including the Selby Cup (for British and Irish riders, men and women) in 1950 and 1951, and Europe's most prestigious women's event, the Princess Elizabeth Cup, in 1949 and 1951.
Time being irrelevant in Irish events before 1951, Kellett often struggled for speed, but needing a fast round in the jump-off for the 1951 Princess Elizabeth Cup, she galloped Rusty around the course, vaulting him over fences early and from improbable angles. Following this thrilling victory, Rusty reared during the award ceremony and knocked Kellett into Princess Elizabeth, the future Queen Elizabeth II. A steward commented on Rusty's apparent republicanism.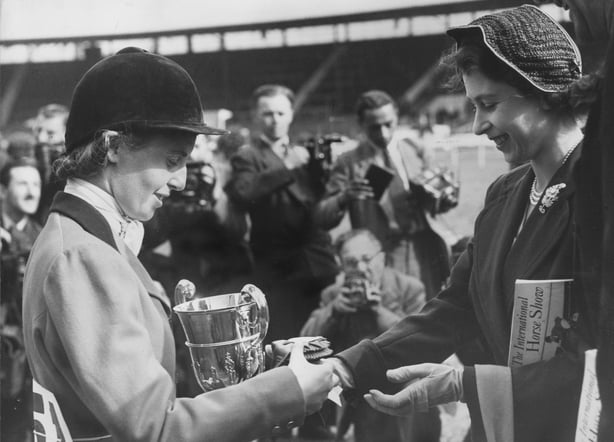 She also went with the Irish army to the Horse of the Year Show at Harringay, London, in 1949–50, winning the Diana Stakes competition for women riders on Rusty in 1949. On her second-string horse, Starlet, she won four events abroad and shared first prize in the civilian and military competition at the 1950 Dublin Horse Show. In her 1947–51 pomp, she was the leading woman showjumper in Britain and Ireland but was barred from Ireland's Nations Cup team because civilians were ineligible until 1963 and from the Olympics because women were ineligible until 1956.
Undaunted by multiple injuries
A freak fall during a jumping exhibition in April 1952 shattered her left ankle, after which she contracted two near-fatal bouts of tetanus: it was doubted whether she would walk again. (This experience made her the prime mover in Ireland for providing riding courses for the disabled.) She was riding again in just over a year and in September 1953 participated in her first event since the accident, being sufficiently undaunted to go on and break her leg, shoulder, wrist and ribs.
It took her five years to reach international standard and ten to recover fully, excepting a slight limp, even after which she never recaptured her earlier heights, as the tempting sums offered by foreign buyers led her to sell many promising novices. She was an astute breeder and purchaser, owning the mounts that she rode competitively.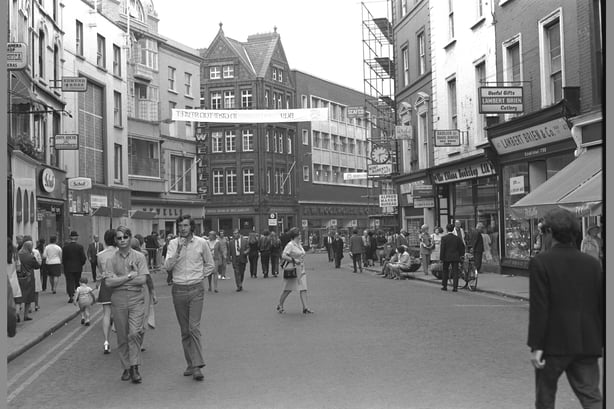 By the mid-1960s her riding school and associated livery entailed responsibility for some forty horses, twenty staff, and 200–300 pupils. Furthermore, she ran the Eblana bookshop in Grafton Street with her husband, Benedict Brennan. They had married in London in 1952.
Finishing with a flourish
Her patient cultivation from the mid-1960s of an improving string of young horses, particularly the obstreperous Morning Light, allowed her to finish her riding career with a flourish. On Morning Light, she was chosen for Ireland's 1968 Olympic team (but decided against going) and for Ireland's Nations Cup team in 1968–9. Their greatest victory, albeit against a weak field of six, came at the 1969 Dublin Horse Show when they won the ladies' individual European championship.
Kellett retired almost immediately from serious show-jumping to focus on her school and on improving the amateurish horse training and rider instruction then available in Ireland. In 1972 she helped establish, and later served as chairman and president of, the Association of Irish Riding Establishments.
Breaking in gently
Contending that rough handling ruined too many Irish horses, she learned from her father how to maintain a horse's health and how to break one in gently. Professionally polite while dealing with riders pursuing a pastime, she was exacting towards those preparing for competition and to become instructors, inculcating a thorough grounding in the classical style: 'balance and heels down and head up and just being in the middle of the saddle' (Sunday Independent, 12 August 2001). Eddie Macken blossomed into Ireland's all-time greatest show-jumper under her tutelage.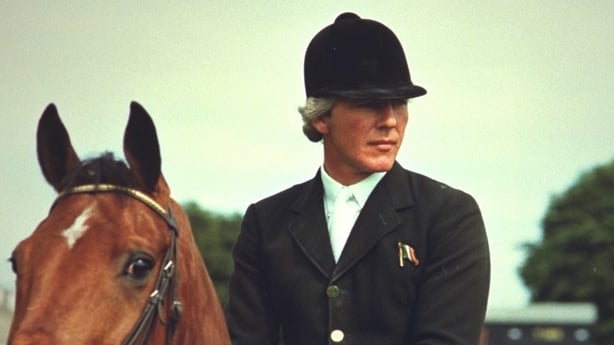 Operating one of the two private yards in Ireland prepared to resist foreign offers for its best prospects, she led Ireland's international showjumping revival. This began with Macken's near-miss in the 1974 World Cup on Pele and continued the next year when his replacement at Kellett's stable, Paul Darragh, won the 1975 Hickstead Derby on the same horse. Darragh, whom she had taught as a boy, was in turn succeeded in 1977 by her second husband, John Hall, an English riding instructor. They married in 1977, two years after her first husband's death.
Breaking new ground
In 1972 she sold what had become a valuable Mespil Road site and bought a ninety-one-acre farm at Kill, Co. Kildare, where she moved her school in 1974. Developing into one of Europe's finest equestrian centres, Kill eventually comprised stables for eighty horses, accommodation for staff and forty students, a restaurant, two indoor riding schools, a viewing stand, an outdoor arena and a cross-country course.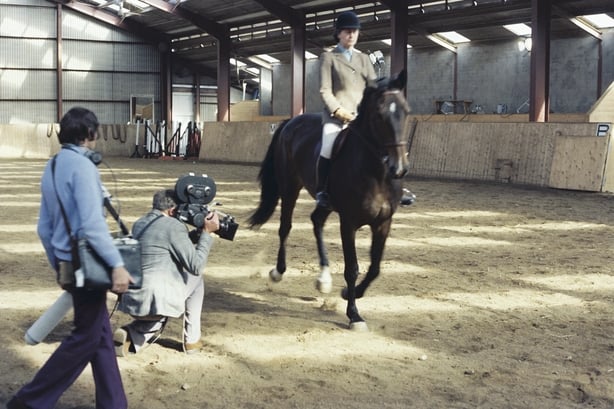 The mainstay of the Irish equestrian industry, especially for breaking horses and producing qualified instructors, Kill drew students from around the world. Kellett efficiently supervised this operation, though its scale prevented her from giving the horses her accustomed attention.
Her showjumpers' lack of international success from the late 1970s is also attributable to the roaring trade she enjoyed selling horses to rich Middle Easterners. In 1988 she sold the Kill facility, continuing with a smaller riding school at her farm in Daffodil Lodge, near Naas, Co. Kildare.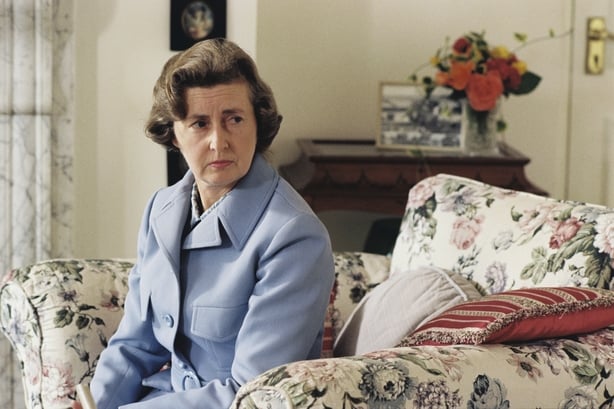 A director of the state non-thoroughbred horse board, Bord na gCapall (1976–82), she was active in the Show Jumping Association of Ireland, chairing various committees, and received an honorary doctorate from the University of Limerick in 1999 for her assistance in developing its equestrian science degree course. In 1990 she separated from her second husband; both her marriages were childless.
Latterly afflicted by Alzheimer's disease, she died 11 March 2011 in Craddock House Nursing Home, Naas, Co. Kildare, and was buried in Mount Jerome cemetery, Harold's Cross, Dublin. Her will disposed of €1.75 million. Further to gaining international repute as a show-jumper, often in competition with men, Kellett contributed more to Irish equestrianism than any other individual in its history.
Irish Sporting Lives brings to life sixty figures who in their individual ways illustrate the drama and diversity of Irish sporting history. Spanning 200 years, the biographical essays in Irish Sporting Lives incluide trailblazing women as well as serial winners and glorious losers, heroes and villains, role models and rogues, enduring legends and forgotten or overlooked greats.
Irish Sporting Lives is available now from all good bookshops and can be ordered here at www.ria.ie/isl
The sixty lives included in Irish Sporting Lives are drawn from Ireland's national biographical dictionary, the Dictionary of Irish Biography. Find out more at www.dib.ie
Sources
General Register Office Dublin (birth certificate); The Irish Times, passim, esp.: 27 April 1991; 19 March 2011; Irish Independent, passim, esp.: 19 March 2011; Sunday Independent, passim, esp.: 20 March 2011; Irish Press, passim; The Times (London), 30 August 1948; 6 August 1969; Evening Herald, 30 July 1949; Irish Field, 30 July 1949; 4 August 1951; 8, 15 December 1973; 8 February 1975; 7 February 1976; 16 July 1977; 19, 26 March 2011; This Week, 3 April 1970; Pacemaker and The Horseman, August 1975; A. Norman Jeffares and Antony Kamm (eds), An Irish childhood (1987), 312–15; Grania Willis, The world of the Irish horse (1992); Michael Slavin, Showjumping legends: Ireland, 1868–1998 (1998); Noel Mullins, Horse tales and horse talk: the life and times of 31 equestrians in Ireland, America, France and Australia (2006); Nicholas O'Hare, Champions: heroes on horseback (2007); Sunday Times, 6 November 2011
This entry and the related sources have been abridged for publication. The full version is available at www.dib.ie