I first became awfully aware that I didn't know any historical Black women back in 2014. This was also the year that marked the beginning of the BLM (Black Lives Matter) movement and for the first time I was really confronted with my own experience as a Black person which I had largely ignored for most of my life.


I realised that not seeing myself in the books I grew up with had made me feel insignificant and that the world of possibilities only belonged to white people.
As an artist I have the opportunity to change this so I hope that this book will help fellow Black women and girls feel the empowerment I wish I had while growing up.

Bessie Brave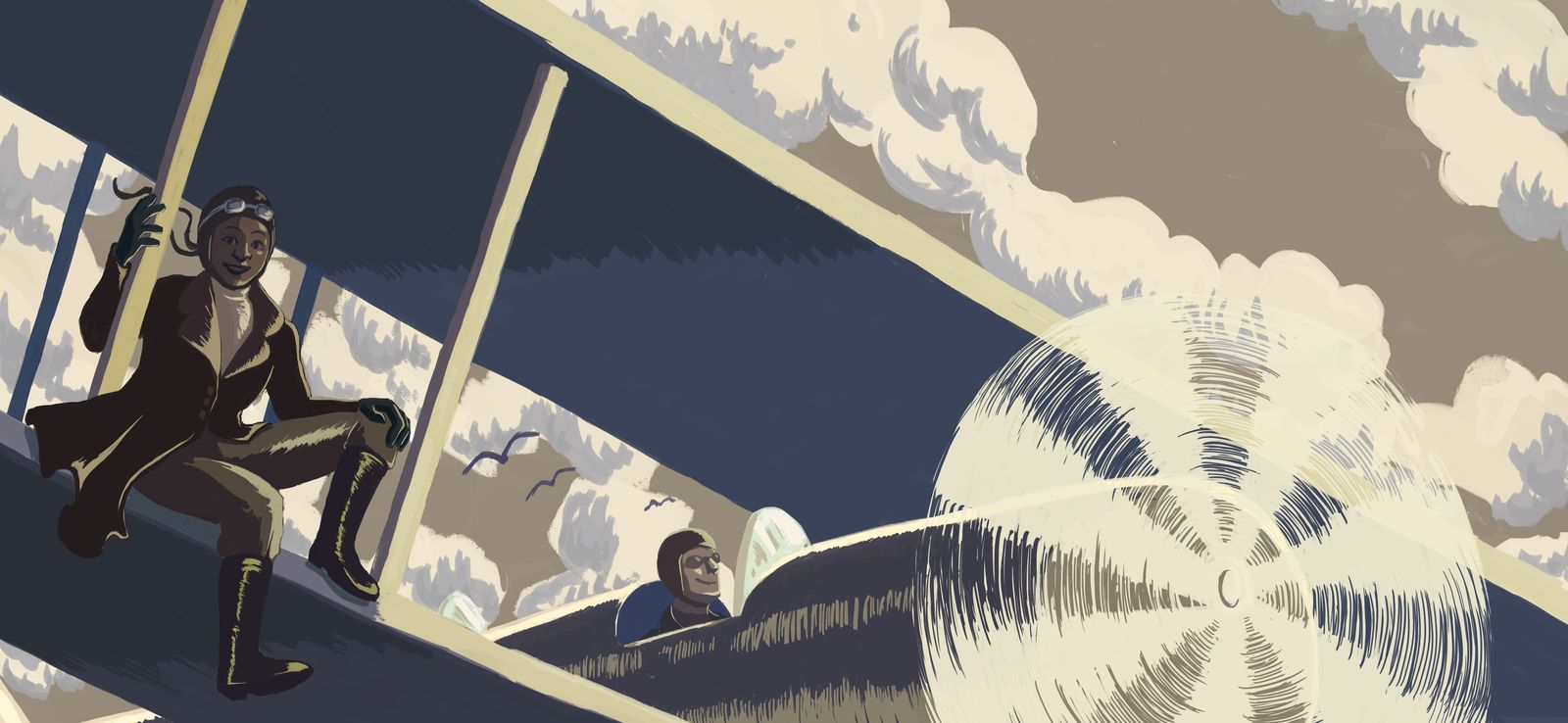 Bessie Brave (1892-1926 became the first black woman to gain a pilot licence. When she was denied entry to flying schools in the United States, she took up the decision to move to France and received her license in just seven months from the well known Caudron Brother's school of Aviation. Bessie specialised in stunt flying and parachuting and earned a living performing aerial tricks. She had plans to open up a flying school herself but sadly she died young when she was killed in an accident during a rehearsal for an aerial show.
Queen Nanny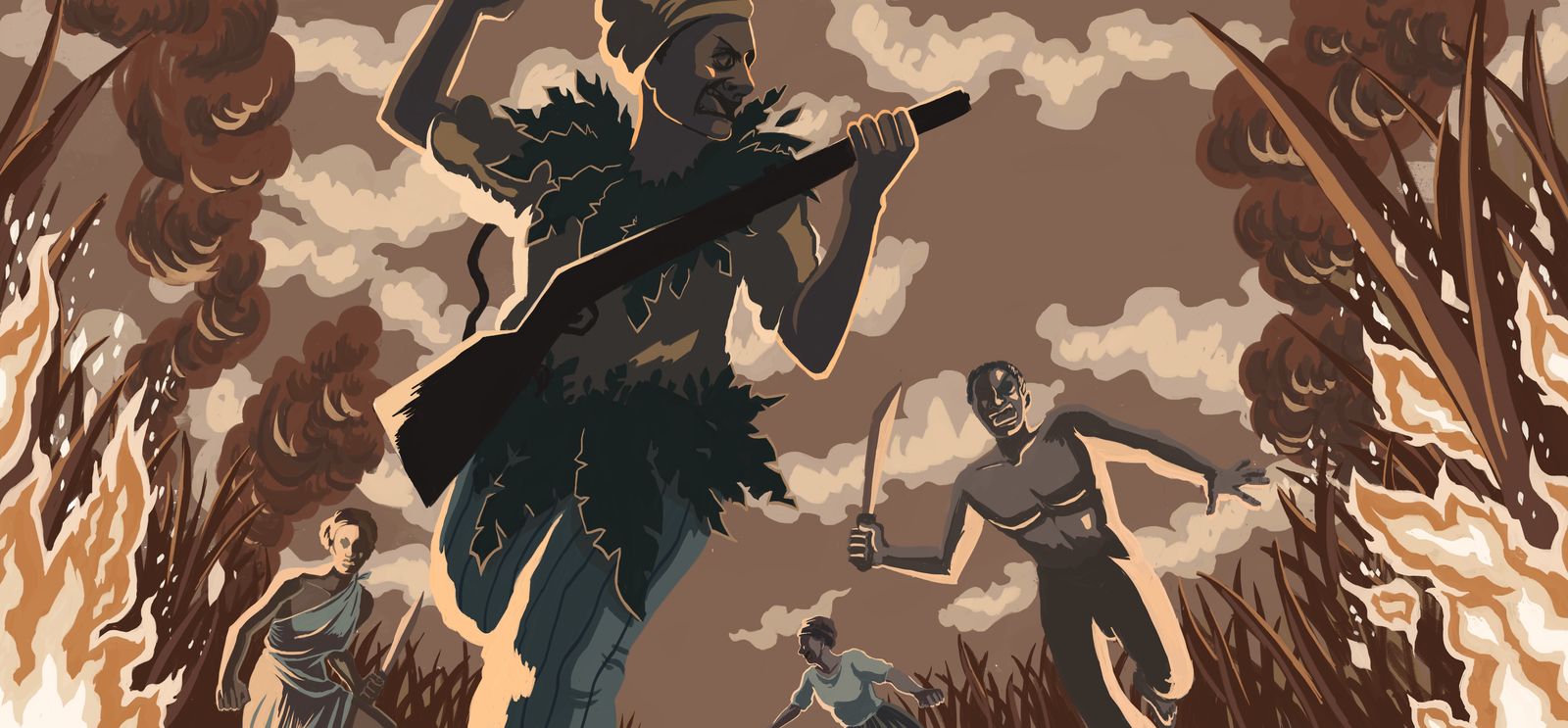 Queen Nanny (died 1733) was a maroon leader in Jamaica, who helped many escape slavery. She was herself a slave who had been shipped from western Africa, and together with her four brothers they escaped into the mountains. 
There Nanny and one of her brothers, Quao, founded a village which became known as Nanny Town. Throughout her lifetime Nanny made several successful raids, burning plantations and freeing slaves held on them. It is said that she helped approx. 1,000 slaves in the course of her life.
Alice Ball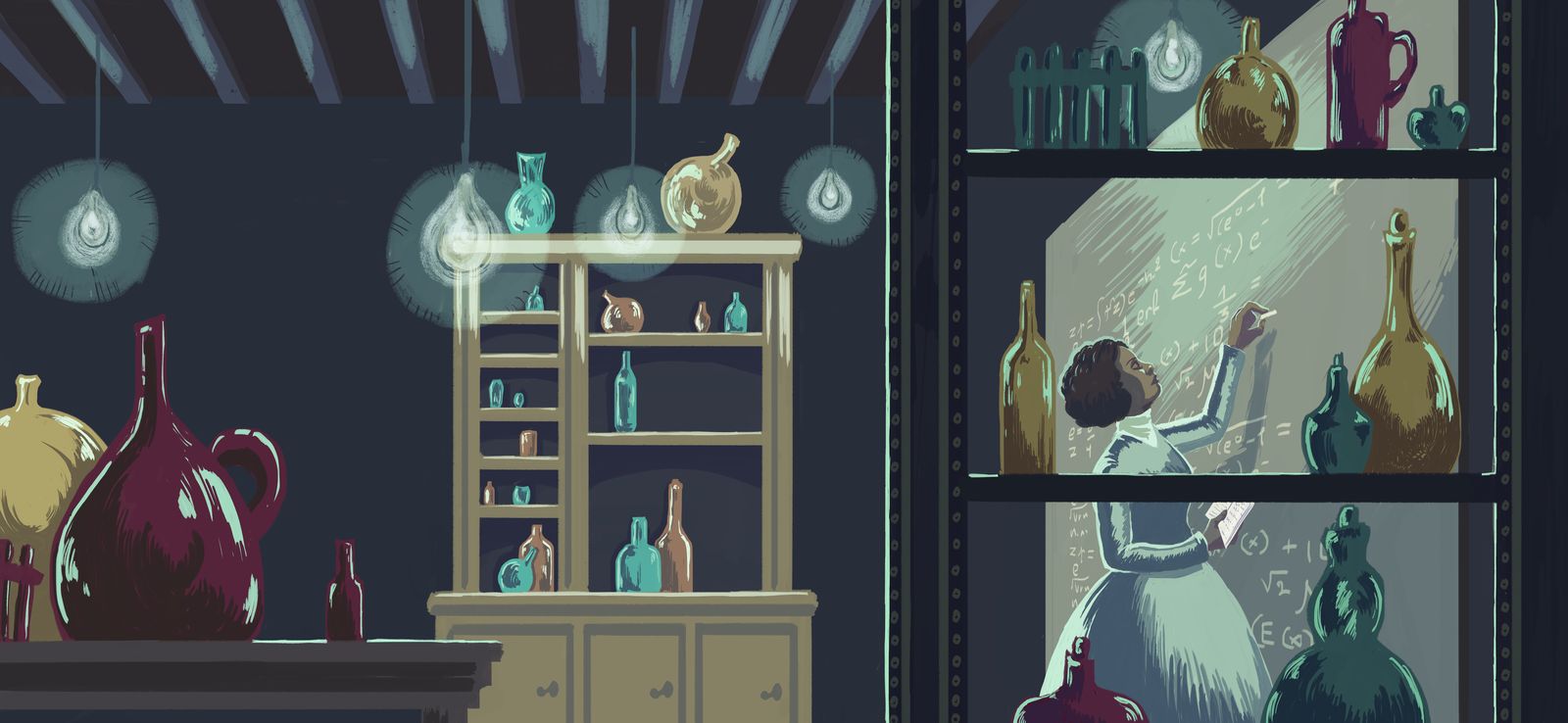 Alice Ball (1892 - 1916) graduated with two degrees and completed a master of Science degree in chemistry from the University of Hawaii. She was the first African American and the first woman to graduate from this University. She also became the first women to teach chemistry at the institution. Although she didn't find a cure, Ball did discover a treatment for leprosy, which would become the most effective method of treatment well into the 1940s. Ball suddenly died of unknown causes. She was only 24 years old.
Josephine Baker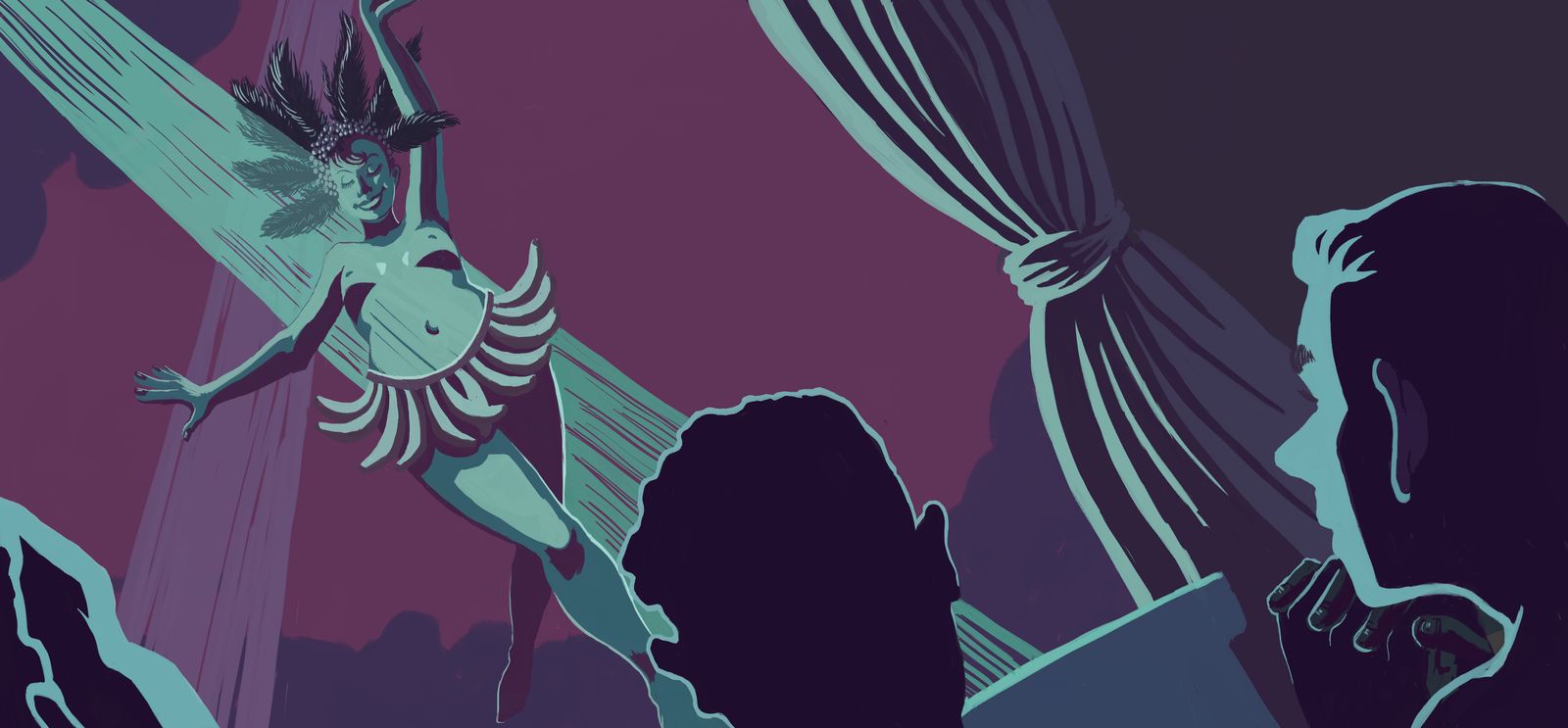 Josephine Baker (1906 - 1975) grew up in St. Louis, Missouri where she spent most of her youth in poverty. She began to learn to dance, and in 1920 she moved to France to become a performer. It was here where she became Europe's most popular and highest paid performer. Baker also worked for the French Resistance during WWII, and thought against segregation and racism in the United States during the 1950s and 60s. After her comeback to the stage in 1973, Baker was found dead in her sleep with her fan letters surrounding her.
Mae Jemison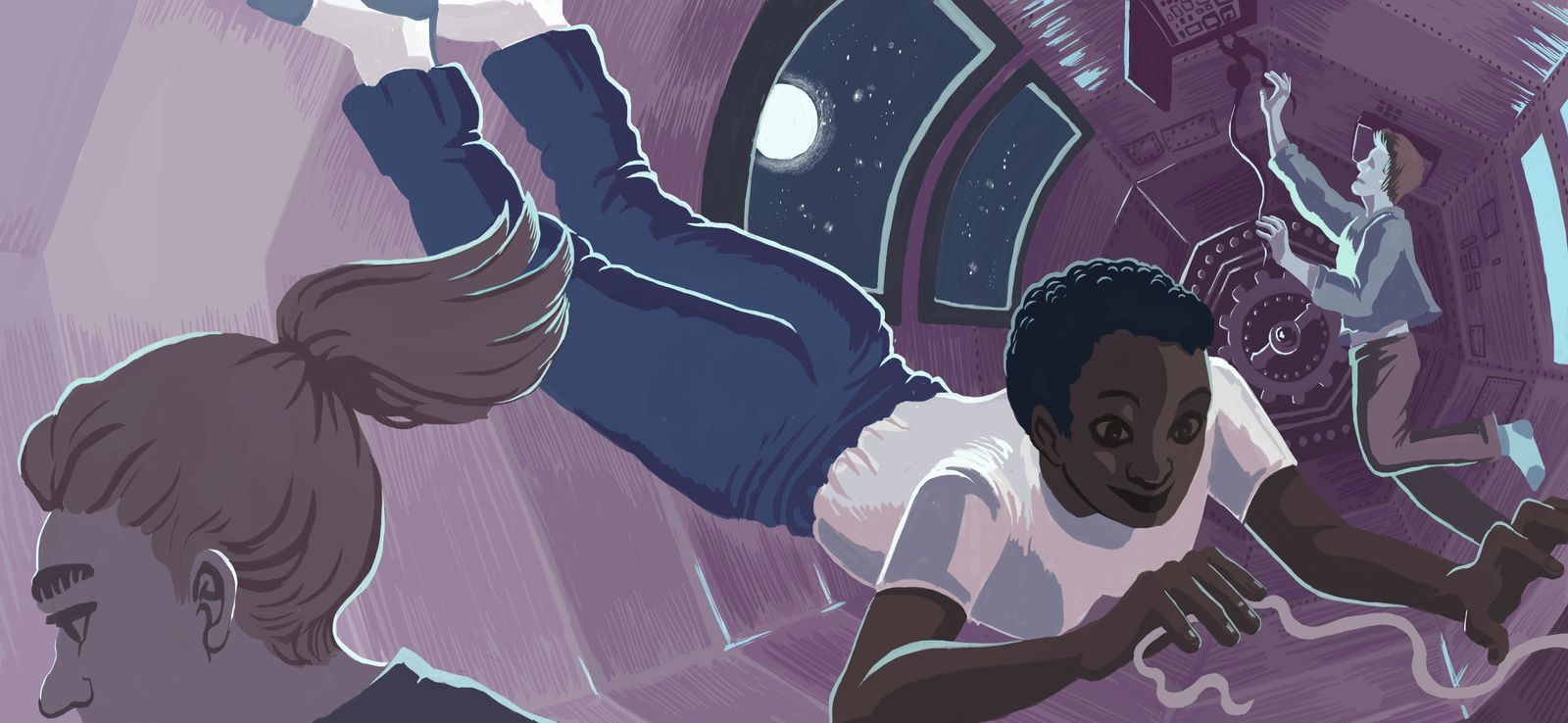 Mae Jemison spent a lot of her childhood reading about science, especially astronomy. But later on she became convinced that she wanted to pursue a career in biomedical engineering. She graduated as an honor student and entered Standford University on a National Achievement Scholarship. 
After receiving her bachelor of science degree, she completed a M.D at Connell Unversity Medical College. It wasn't until after she had worked as a general practitioner at the University of Southern California Medical center, that she decided to follow up on an old childhood dream. She applied for the NASA's astronaut training program and became one of the 15 candidates out of 2,000 applicants. This made Jemison the first black woman to have ever become an astronaut.
This is an extract from Black Women in History by Charlot Kristensen. Kristensen's latest book, What We Don't Talk About, is a graphic novel examining contemporary issues of race, bigotry and the difficulties that interracial couples face.