Anocht ag 7.30pm ar RTÉ ONE, beidh an dara clár sa tsraith, Droichid na hÉireann á chur i láthair ag Lochlann Ó Mearáin.
Travelling the length and breath of the country, Lochlann explores century-old stone bridges to modern contemporary designs, from natural geological formations to great engineering feats, to reveal their hidden history and impact, far greater than just bricks and mortar.
Lochlann rediscovers the remarkable tales behind our bridges through a wealth of fascinating human stories told by historians, experts and local people. We learn about their design and construction, why they were built and by whom, we learn about the obstacles and hazards that were faced during construction and how they were overcome. We discover how these structures were and still are treasured by society, and how they are an integral link to bridging communities together.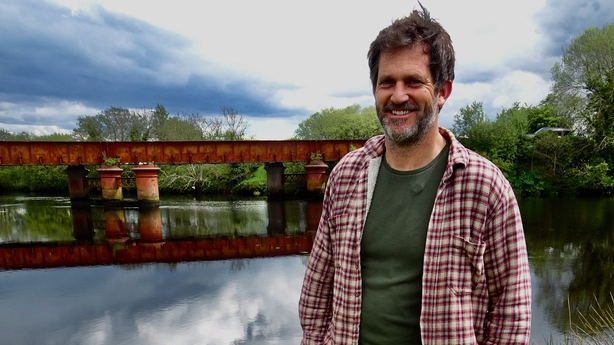 In this breath-taking visual journey through some of Ireland's most beautiful landscapes, Lochlann will be exploring some of Dublin's lesser-known bridges; in Clare he will marvel at the natural formation at the Bridges of Ross; In Cork he ventures to the rugged coastline of Mizen Head while in Drogheda he visits a Victorian engineering masterpiece. He walks across Ireland's longest rope bridge in Kells Bay and explores one of Europe's first examples of a suspension rope bridge in Birr Castle.In the walled city of Derry he visits a structure that bridged communities together, he listens to a unique musical performance at Bellacorrick Musical Bridge in Mayo and travels to Connemara to visit the iconic Quiet Man Bridge.
Droichid na hÉireann explores the rich architectural and historical heritage of Ireland's most fascinating and visually spectacular bridges
Droichid na hÉireann, anocht ar RTÉ One ag 7.30pm