Preparing your kids for school can be stressful enough as it is, but adding the Irish language to the mix can be even more daunting, especially for parents without a "cúpla focal" of their own. We spoke to Gaeloideachas about the FAQs from anxious parents.
1. What exactly is an Irish-medium school? How does it work?
An Irish-medium school or 'Gaelscoil' is a school that carries out all affairs of daily life through the medium of Irish; classes are taught as Gaeilge, staff converse as Gaeilge, and the pupils' ability to communicate completely as Gaeilge both inside and outside the school gates is fostered, encouraged and reinforced from the moment they set foot in the school.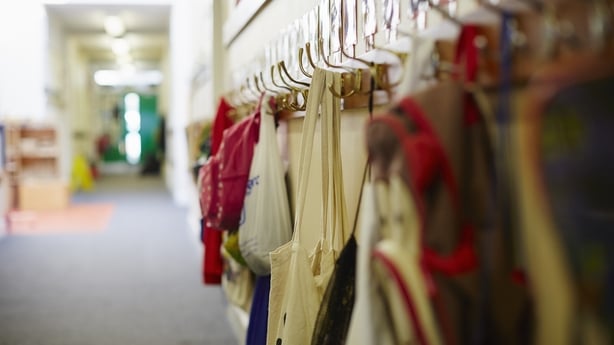 2. Why should I send my child to a Gaelscoil?
Why not? Research has proven immersion education also benefits the development of the English Language. Children in Irish-medium school achieve higher results in English and Maths due to their having higher general language skills. It also fosters a proficiency in the national language of the country, which is a full working language of the European Union.
3. How inclusive are Irish-medium schools?
A Gaelscoil is run in the same manner, with the same resources and funding from the Department of Education, as any English-Speaking school is. There are Catholic, interdenominational and multi-faith schools under the patronage of an Foras Patrúnachta, and although priority may be given to students who have come from Naíonraí (Irish-Speaking playschools), students of all cultural and social backgrounds are welcome. Gaelscoileanna also cater for students of special needs, and are therefore equipped with the same resources as English-Speaking schools.
4. How do I enroll my child in a Gaelscoil?
You will need to contact the Naíonra/School directly to enquire about their entrance and enrolment policy. Naíonra/Schools' policies can differ, but the Naíonra/School's management will be able to provide you with information on enrollment and can guide you through the process. Not to worry if you do not have Irish yourself, over 90% of parents who send their children to Gaelscoileanna have little or no Gaeilge, so this is perfectly normal!
5. I would like to learn Irish myself to help support my child's learning, how do I go about that?
There are several resources available for parents who are eager to learn the language, and this is definitely benefits the child's learning, and can help foster an Irish-Speaking environment outside of the school gates. Gael Linn, Gaelchultúr, Conradh na Gaeilge, Third-level institutions, Local Education Centres, Oideas Gael, Ranganna.com, and local schools all offer Irish classes and aids for those interested.
For more information on how Gaelscoileanna operate, and for more FAQs, please click here, or Gaelscoileanna.ie can be contacted directly on 01 8535195 or oifig@gaelscoileanna.ie