Join Damien Ó Dónaill for the first programme in a new series as he climbs Sliabh Sneacht in Donegal.
Seo sraith nua le Damien Ó Dónaill agus é ag dul amach tríd na cnoic agus na gleannta chun aithne níos fearr a chur ar a thaobh tíre féin i nDún na nGall agus é i gcuideachta treoraithe áitiúla a thugann eolas dó faoi stair na gceantar, agus faoin nádúr atá ina dtimpeall.
Sa chéad chlár inniu, tabharfaidh Damien agus Aodh Mac Ruairí faoi Shliabh Sneacht, cnoc 678m ar airde atá mar chuid de Shléibhte Dhoire Bheatha. Tosaíonn siad amach ag seanteach pobail Dhún Lúiche taobh leis an loch, agus tugann a dturas tríd Gleann Nimhe iad agus suas Sliabh Sneacht.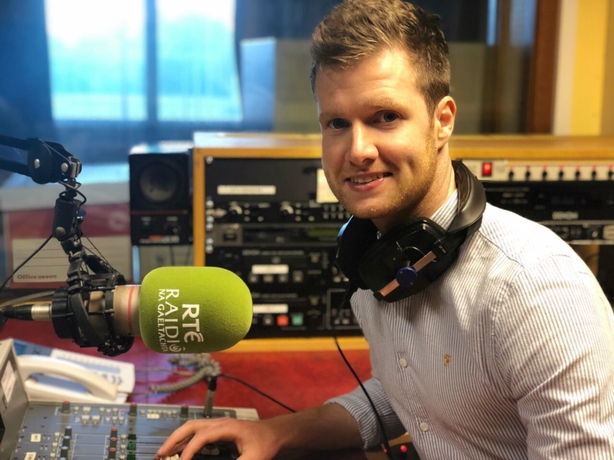 This is a new series with Damien Ó Dónaill, where he sets out to explore the hills and glens of Donegal accompanied by local guides in an effort to get to know his own corner of the world a bit better. Today, in the first programme, Damien is joined by Aodh Mac Ruairí as they walk up Sliabh Sneacht, 678 m high, in the Derryveagh Mountain Range. Their walk starts at the historic church by the lake in Dún Lúiche, and takes then through Gleann Nimhe, the Poison Glen, up to Sliabh Sneacht.