Anocht, Dé Máirt, ag 7pm, ar RTÉ One, tugann Cosc aghaidh ar Pionós Corpartha in Éirinn.
Go dtí seo ar an tsraith "Cosc" ar RTÉ One, b'fhéidir go raibh ionadh ar chuid den lucht féachana gur cuireadh cosc ar na rudaí a bhí faoi chaibidil. I gclár na seachtaine seo, ar an bpionós corpartha, seans go mbeidh ionadh ar na daoine céanna chomh fada agus a thóg sé cosc a chur ar an gcleachtadh áirithe seo.
Even though arguments against corporal punishment were heard as early as the 1950s, why was corporal punishment still accepted practice in Irish schools until 1982 and in Irish homes until 2015?
I measc na n-aíonna ar an gclár, tá Norman Murray, a labhraíonn faoin méid a d'fhulaing sé féin ar scoil agus Mary Randles a insíonn dúinn faoin obair a rinne sí féin agus a fear céile, an Dr Paddy Randles, agus iad ag iarraidh deireadh a chur leis an bpionós corpartha. And broadaster, Mary Kennedy recalls being both a student and a teacher in a world where corporal punishment was still allowed.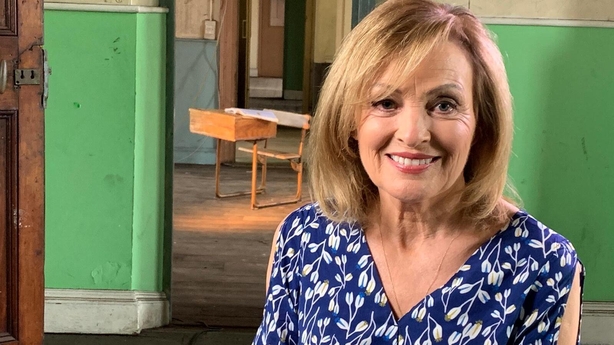 "Táimid go léir ag leanúint leis na scéalta, ag rá 'ó, ní dhearna sé dochar domsa'. Agus tá sé i bhfad níos suimiúla a rá, 'bhuel, an ndearna sé aon mhaitheas duit?'" - Stella O'Malley, Síciteiripeoir.
Cosc - Pionós Corpartha | RTÉ One | Dé Máirt, 7 pm