Muireann Nic Amhlaoibh is a born influencer. Speaking from the Baile na nGall studio from West Kerry, her enthusiasm for Irish traditional music was such that Claire Byrne said she was sold without hearing a single note.
Muireann was chatting to Claire as part of series on where to begin with a musical genre that you're not familiar with. As a singer, multi-instrumentalist and passionate ambassador for Irish trad, Muireann was perfectly placed to select a taster menu of the best of the genre. Not that she found the task easy, though:
"Trying to pick tracks for you, Claire was like a parent having to pick their favourite child!"
Muireann went back to where it all began for her, the music of her teenage years and chose The Magic Slipper, played by Séamus Begley and Steve Cooney. The track brought back some happy memories for her:
"These guys were like the Beatles when I was a teenager."
A good way in to trad music if you're not familiar with is, is to start by listening to something with lyrics, Muireann says, and her first track featured Dolores Keane:
"Dolores Keane is just our queen. Obviously from County Galway and well known with her wonderful music with Dé Dannan, but this is a song of hers that I love called The May Morning Dew. She's just got a voice like velvet. And the twists and turns she takes, they sound so effortless, but of course they are not. She's just amazing."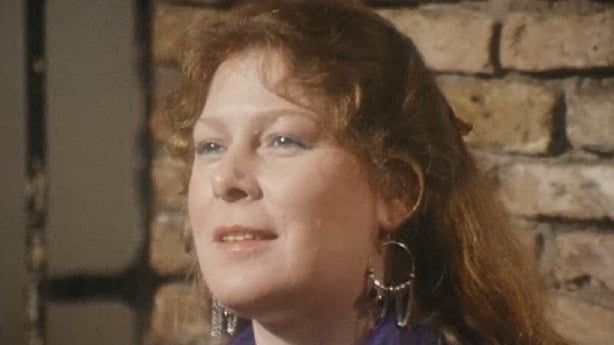 When you break it down, there's no mystery about traditional music, Muireann says. She explained that the expression 'sean nós' just means singing in an 'older style'. It's a living tradition that draws on the past but keeps moving. If there was a perception that traditional music was stagnant, Muireann says there's little sign of it now and people are flocking to the genre:
"It's never been more popular. There have never been more people playing and singing and certainly with this pandemic, people are listening more and more to music and I really do think they have a new-found appreciation for traditional music, which is fantastic."
There are so many different styles, Muireann says and if you root around a bit, you're bound to find something you like:
"Some people just call it 'diddly-eye', but there are so many different versions of our music, you just have to kind of dig a little bit to find what you like."
For her next track Muireann chose an instrumental piece: The Rocky Road to Dublin (hop jigs) played by Sheila Friel and Ryan Molloy. The upsurge of interest in trad couldn't have come at a better time it seems, as Muireann says uilleann piping almost died out completely at one stage. It has been revitalised, she says by the confidence of traditional artists to welcome outside influences:
"We've got people who are rooted to the tradition, but they are still willing to experiment with different styles of accompaniment and unique collaborations. The doors have just been thrown wide open. I think there's a new found confidence: the tradition isn't going to die out so there's space for everything."
The deceptively simple tin whistle was up next and a master of the instrument, Micho Russell playing The Battle of Fontenoy. Muireann took lessons from Micho when she was a child and she says he's a great choice for a beginner because of the poetic simplicity of his playing style:
"When people say sometimes that there are 'too many notes' in Irish music, and it's so hard to understand or to follow, something like Micho's music will bring you right back to the purity and simplicity of it and what people often describe with Micho Russell is the space between the notes."