Like so many Irish women in history, Peig Sayers got a bad rep. In recent times, however, we are re-evaluating how Peig was perceived. Here are 3 of our favourite ways to rethink and reimagine the myth, the legend, via podcasts, books and music.
Popular podcast, Motherfoclóir takes another look at Peig's life and legacy in their latest episode Inglorious Blaskets: Peig vs The Peig Myth
They listen to a contemporary account of her book being removed as a compulsory text for the Leaving Cert from 1995 onwards - a quarter of a century ago - and wonder why this scar hasn't healed for certain commentators. They consider the process of the book's dictation and how this may have influenced the final product. And they ask if criticism of this woman and her book (which passes the Bechdel test) can sometimes have an undercurrent of toxic masculinity.
We also hear from Irish women who are touched by Peig's life and work and who feel it is as relevant as ever.
Newly published Peig Sayers Níl Deireadh Ráite / Not the Final Word by Pádraig Ó Héalaí & Bo Almqvist available here
Using remastered recordings of Peig Sayers made in 1952 by the Irish Folklore Commission, Pádraig Ó Héalaí has produced an accurate, lively and illuminating testament to Peig's unique style of oral storytelling, with her recordings dictated faithfully into Irish, and translated with with deft understanding into English. Accompanied by 2 audio CDs.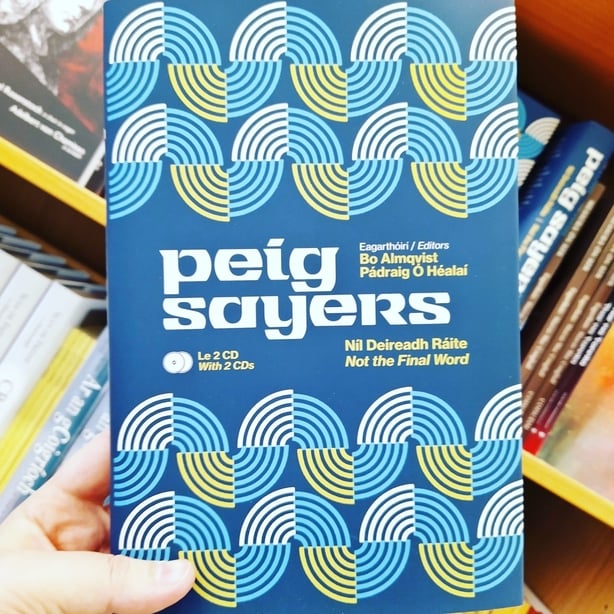 Finally, to music, Barr an Chrainn by Emma Ní C agus Eoin P Ó M breathes new life into Peig's voice.
We need your consent to load this YouTube contentWe use YouTube to manage extra content that can set cookies on your device and collect data about your activity. Please review their details and accept them to load the content.Manage Preferences
Now, can we move the conversation on from Peig bashing?