Labhair Manchan Magan le Claire Byrne ar a clár, Today with Claire Byrne ar RTÉ Radio One maidir lena leabhar nua Thirty-Two Words for Field: Lost Words of the Irish Landscape.
Manchán Magan spoke to Claire Byrne about his background in both English and Irish and how the Irish language shaped his view of the world. Magan swapped Donnybrook for Corca Dhuibhne for a quarter of the year and describes how he would spend his summers 'ag bothántaíocht', visiting people of the Kerry Gaeltacht, listening and learning words.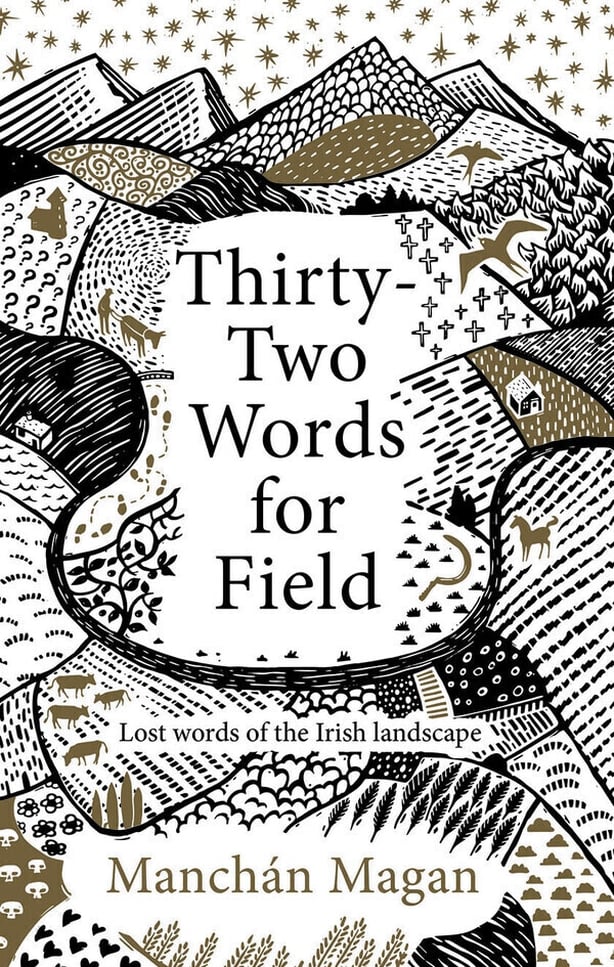 Magan mentions his lineage which ensured his loyalty to the language, from Aogán Ó Rathille, one of the last bardic poets and also his connection to The O' Rahilly, one of the founding members of the Volunteers.
Manchán suggests the Irish language roots us to the land in which we live, rather than 'something to do with school', and rather 'otherwordly'.
Listen to Today with Claire Byrne, Monday to Friday on RTÉ Radio One from 10am