Have you noticed your Twitter feed...twittering? It might be a sign of cabin fever-induced hallucination. Ar an taobh eile, it might be the growing number of birdwatchers around the country, proudly posting photos of the feathered creatures within their five kilometre radius.
Since the introduction of lockdown in Ireland, birdwatching is booming, as is clear from the increased online presence of an chuach (the cuckoo) in our social media feeds.
An chuach / the cuckoo pic.twitter.com/P42Tp6ooCj

— Áine Ní Bhreisleáin (@AineEibhlin) April 26, 2020
This trend is also reflected in Biodiversity Ireland's figures for the month of April which, when compared with the same period in 2019, show a 56% increase in the amount of records sent in by birdwatchers all over the country. As a free hobby that can be enjoyed without breaking social distancing guidelines, it's no surprise that birdwatching has seen a surge in popularity.
We are lucky here in Ireland to have such a variety of bird life on our doorstep and even luckier to have a native language that can offer us a vivid insight into the lives of our feathered neighbours, if we identify them by their ainmneacha Gaeilge.
So this National Biodiversity Week, why not jump on the birdwatching bandwagon and brush up on your Gaeilge at the same time with our Biodiversity Biongó:
1) An Lasair Coille - "The Wood Flame"
With its trademark flash of red and yellow feathers, it's easy to see how the Common Goldfinch inspired its Irish name. In keeping with its fiery resemblance, An Lasair Coille is also known as Coinnleoir Muire, literally translating to "The Virgin Mary's Candle-bearer".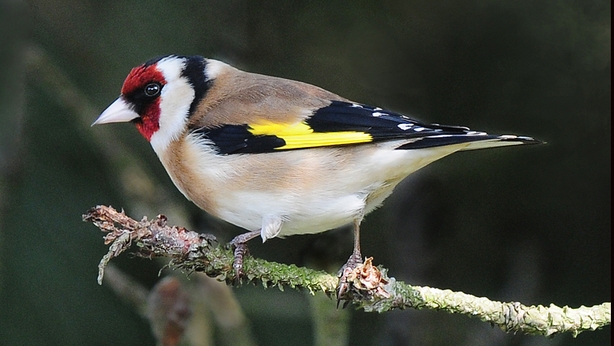 2) An Cabaire Breac - "The Speckled Chatterer"
A frequent visitor of Irish gardens, an Cabaire Breac is often feared as a harbinger of bad luck and a predictor of the future. Some of Ireland's noisiest wild birds, Magpies were thought to contain the departed souls of gossiping women, a belief which garnered them even less favour with the Irish people.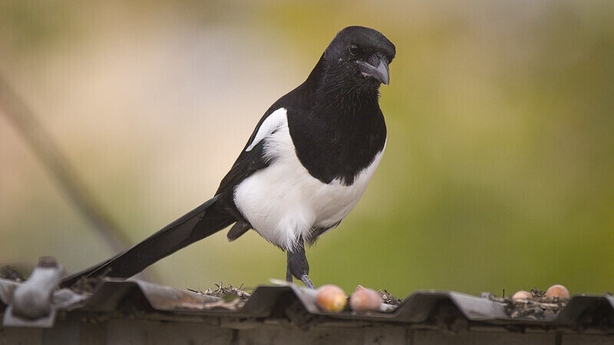 3) An Rí Rua - "The Red King":
Have you got royalty residing in your garden? Chances are high that you might! An Rí Rua is a regular visitor to gardens across Ireland and is easy to spot by his bright red feathers. Among the most numerous birds in Ireland, it shouldn't take long for you to stumble across a charm of these Chaffinches.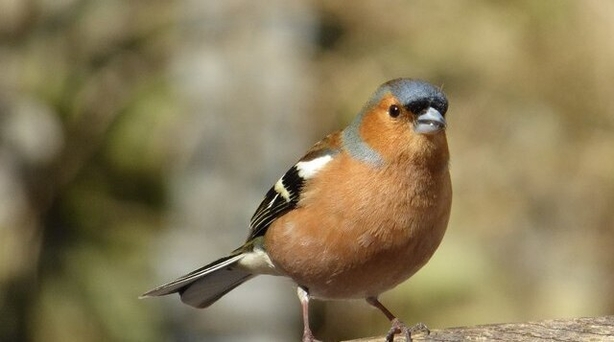 4) Siobháinín an Bhóthair - "Little Siobháin of the Road":
Easily recognisable by the wagging tail which inspires her English name, Siobháinín an Bhóthair is a friendly bird, regularly spotted in towns and cities. Alternative Irish names for this Pied Wagtail range from the flattering "An t-Éan Beannaithe" (The Blessed Bird) to the slightly less flattering "Siobhán Ghlas an Chairn Aoiligh" (Grey Siobhán of the Dung Heap).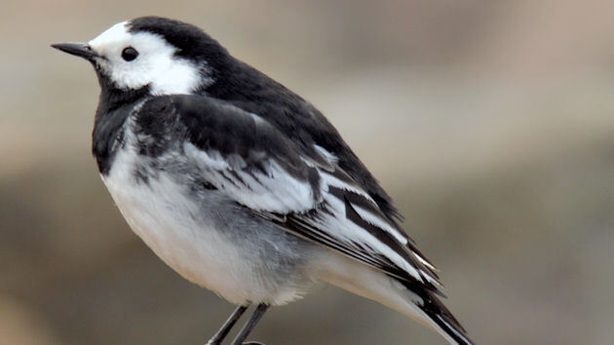 5) Donncha an Chaipín agus Máirín an Triúis - "Donncha With the Cap and Little Mary with the Trousers
These European Stonechats are named as Béarla for their distinctive call which sounds similar to two stones clashing against each other. Their Irish name however, has a different inspiration. The male bird, Donncha an Chaipín, is so named for the black cap-like mark which differentiates him from his female counterpart. Máirín an Triúis on the other hand, is named not for her appearance but for her somewhat bossy nature. As the name suggests, it is believed that the female stonechat wears the trousers in the relationship.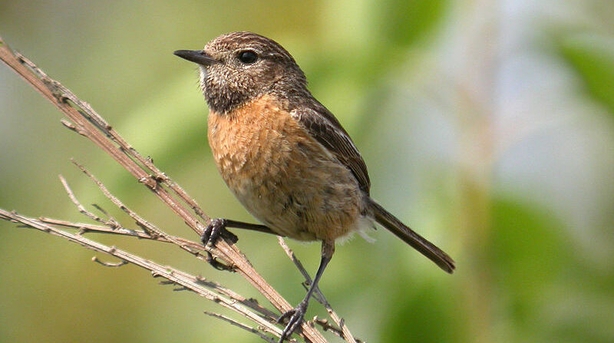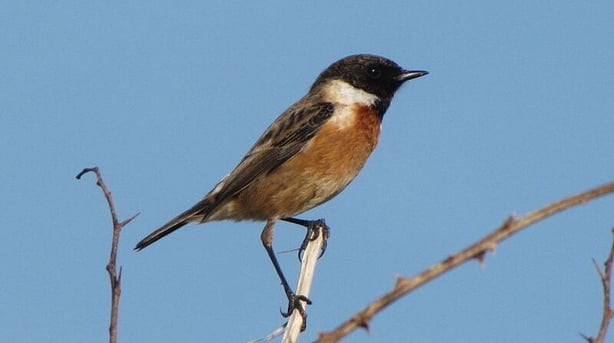 Record your findings with Biodiversity Ireland here or click here to learn more about what you can do to take part this Biodiversity Week.
Beidh Seachtain Náisiúnta na Bithéagsúlachta á céiliúradh ón 18-22 Bealtaine 2020. Tá tuilleadh eolais ar fáil ag https://www.biodiversityireland.ie/.